'Fox & Friends' Host Brian Kilmeade Blames Prince Harry & Meghan Markle For Prince Philip's Death, Says The Duke Was 'Enraged' Over Tell-All Interview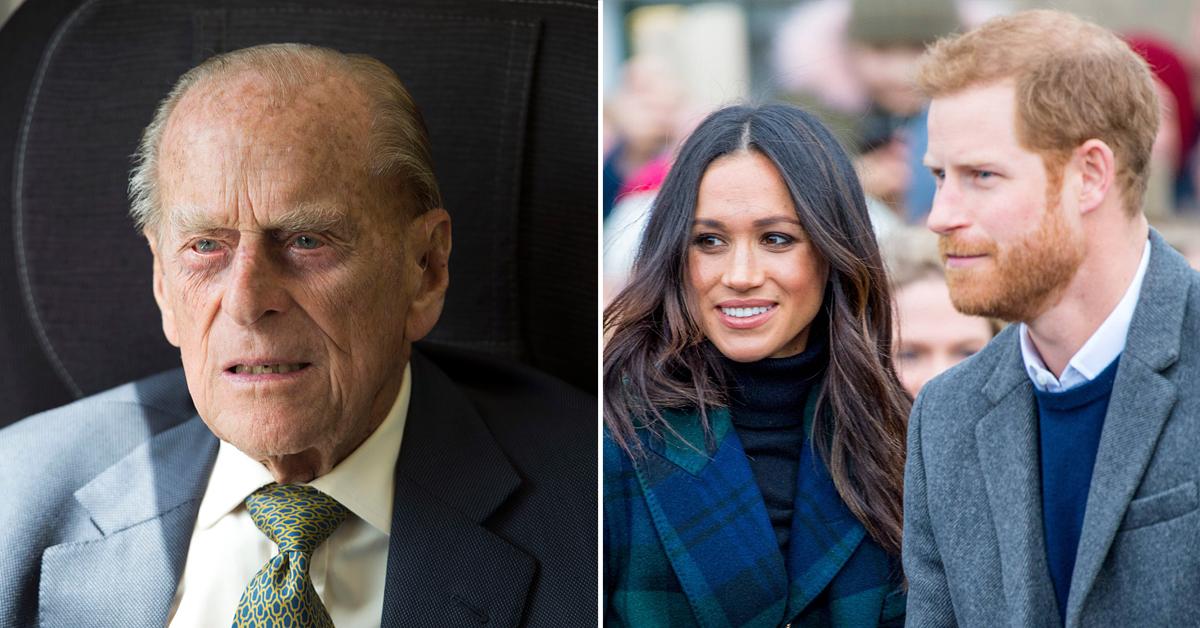 Even though Meghan Markle and Prince Harry are living on the West Coast, Fox & Friends host Brian Kilmeade blamed the couple for Prince Philip's death, which was announced on Friday, April 9.
Article continues below advertisement
The TV personality said that Philip, who would have turned 100 in June, was devastated by the pair's interview with Oprah Winfrey, in which they claimed someone in the royal family was "concerned" over Archie's skin color.
"They also married 73 years, pretty amazing," Kilmeade said about Queen Elizabeth and Philip's love story. "Also, you factor in this — there are reports that he was enraged after the interview and the fallout from the interview with Oprah Winfrey, so here he is trying to recover and he gets hit with that. He also was reportedly very transparent about his distaste for Fergie when she was married to Prince Andrew for a while. She was a little bit different for the royal family's taste, I guess. So, 99 years old, he passed away."
Article continues below advertisement
Kilmeade also went on to say that Meghan and Harry participated in the interview knowing that the Duke was dealing with health issues.
"Piers Morgan was saying on his morning show, which he famously walked off of, is like 'Really? Your grandfather is in the hospital, you know he's not doing well, is this really the time you have to put out this interview?' Evidently, it definitely added to his stress," Kilmeade said about the British journalist, who has made harsh remarks about Harry and Meghan's interview.
Article continues below advertisement
"Well, just so you know, they had done that interview before Prince Phillip went into the hospital," King said on her SiriusXM radio show, Gayle King in the House, on Wednesday, March 17. "If something, God forbid, had happened to him, the interview would not have run at this particular time. But the interview was done and was scheduled before he went into the hospital. But a lot of people have raised that point."
Article continues below advertisement
"The whole family is saddened to learn the full extent of how challenging the last few years have been for Harry and Meghan," the message began.
"The issues raised, particularly that of race, are concerning. While some recollections may vary, they are taken very seriously and will be addressed by the family privately," it continued. "Harry, Meghan and Archie will always be much loved family members."
The royal family didn't want to cause Philip anymore stress after he returned home from the hospital in mid-March, as he was still recovering from surgery. "He obviously knows about Harry and Meghan's interview, but the queen, [Prince] Charles and [Prince] William are trying to avoid overwhelming him with their problems," the insider spilled to Us Weekly, adding that the brood "are keeping their conversations with him about the aftermath light."