Dissed! Dutch Royals Won't Greet Meghan Markle & Prince Harry When They Touch Down In The Netherlands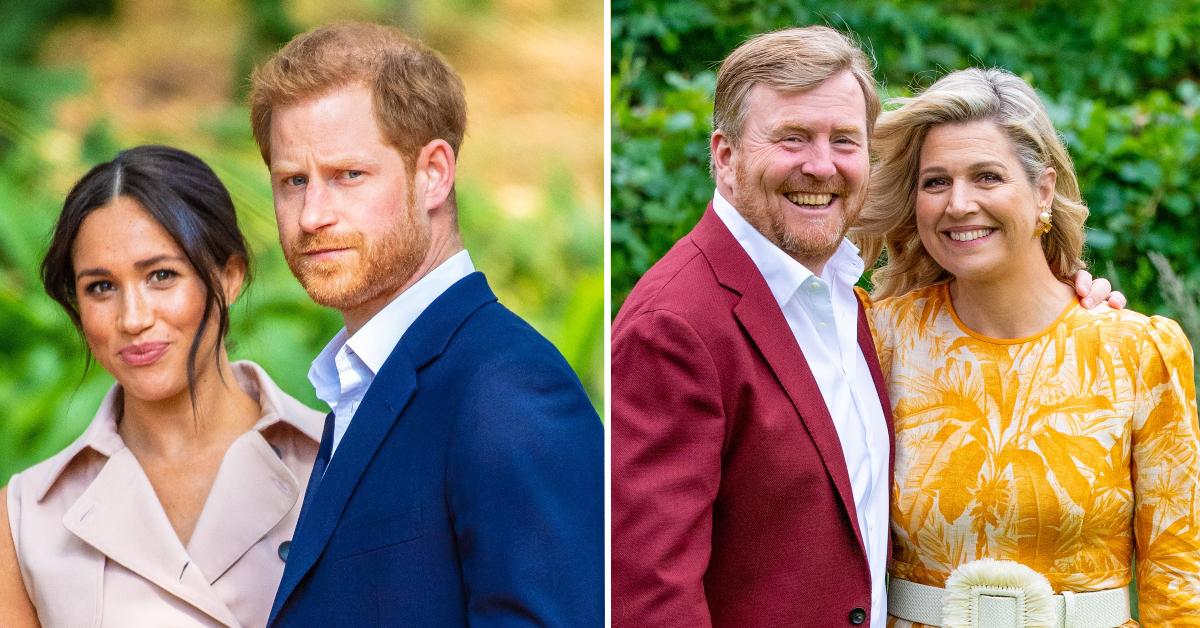 A royal snub! Prince Harry and Meghan Markle are planning on attending the upcoming Invictus Games on April 16, but it looks like the Dutch Royals — Queen Máxima and King Willem-Alexander — may not be rolling out the red carpet for the duo.
According to The Sun, the California-based couple won't receive a royal reception, and they will be staying in a hotel.
Article continues below advertisement
The Dutch royals are going to the games, but Harry, 37, and Meghan, 40, will not be bunking at the palace.
Meghan and Harry's visit has made people confused, as they didn't return to the U.K. for Prince Philip's memorial service.
"I'm baffled about why Harry thinks he would be safer in the Netherlands than in the U.K," former Met inspector Ken Wharfe told the MailOnline. "He would have traveled to his grandfather's memorial service with his brother or father and received protection from the Met. It's not like he would have been turning up at Westminster Abbey on a bike."
Article continues below advertisement
Author Angela Levin believes the former actress, 40 — who hasn't returned to the U.K. since she left the royal family — has a different motive for going overseas.
"Meghan is going because they're doing the next Netflix documentary," she said. "They're going with cameras, and she wouldn't want to miss out on the publicity. The Invictus Games don't belong to her, she likes taking over things that she thinks will be productive for her. She's not necessary there."
As for if the pair will visit the royal family, it seems like things are up in the air.
"I think Harry won't come back because he knows he cannot face his family, and be pleasant with them, knowing what he's written about them in that book," Tom Bower told Closer magazine about his upcoming memoir, which will be released this year. "That book will have a lot of casualties and cause a lot of hurt. It will really deliver, as Harry knows it has to, to justify the money he's been paid to do it. How can Harry come back and pretend it's all fine? The worst of what he will say is yet to come."