Meghan Markle & Prince Harry Hit Back At Claims They 'Reignited Rift' & 'Publicly Attacked' The Queen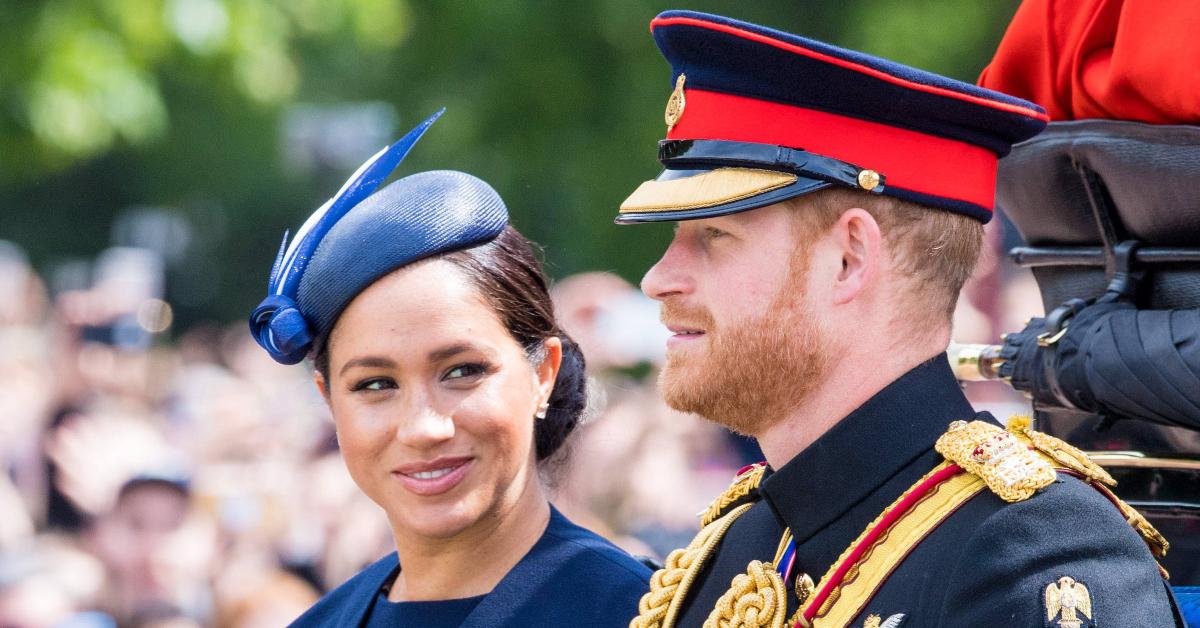 Meghan Markle and Prince Harry want to make it clear that they did not "reignite the rift within the royal family" by "publicly attacking" Queen Elizabeth.
Article continues below advertisement
The couple's lawyers, Schillings, wrote to at least one British newspaper saying that the claims are "false and inaccurate," one source told The Daily Beast.
"It seems to be an increasing trigger point for the Sussexes," the source said. "The claims that have been published were sourced from a new chapter in the unauthorized biography, Finding Freedom. The attorneys for Harry and Meghan claim the authors do not speak for them and that the writers have 'written about their take on matters.'"
Article continues below advertisement
Omid Scobie and Carolyn Durand wrote in their updated version of Finding Freedom that after Meghan and Harry claimed that someone in the royal family was "concerned" over Archie's skin color, they were unhappy with the Queen's response.
Article continues below advertisement
"The issues raised, particularly that of race, are concerning. Whilst some recollections may vary, they are taken very seriously and will be addressed by the family privately," the 95-year-old said in a statement at the time.
"The queen's 'recollections may vary' comment did not go unnoticed by the couple, who, a close source said, were 'not surprised' that full ownership was not taken. 'Months later and little accountability has been taken,' a pal of Meghan added. 'How can you move forward with that?'" the authors claimed.
Article continues below advertisement
The former actress and her husband have insisted that they have no worked with Scobie on his book. "They've created this issue themselves. As they talk to Scobie, they've made him their unofficial spokesman so people buy into him," the source said, adding that they want to "drop" Scobie since the comments "clearly hit a nerve."
Scobie also hit back on Twitter, writing, "Back at this rodeo and, predictably, words are being twisted again. The comments made by a SOURCE (a detail some outlets have purposefully ignored) were about a lack of ownership from the royal institution as a whole. There is no 'attack' against the Queen anywhere in the book."