Chrissy Teigen Is Already Making Plans To 'Chill' With New Pal Meghan Markle At Her Montecito Home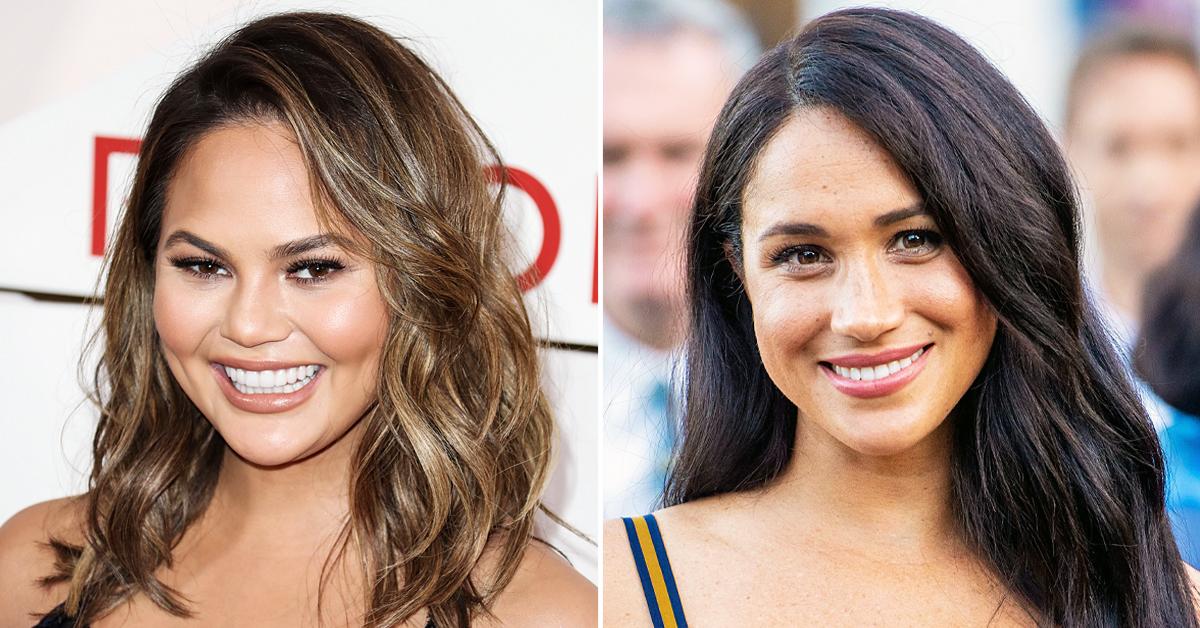 A playdate may be in the near future for Chrissy Teigen's and Meghan Markle's kids!
At VAX Live: The Concert to Reunite the World on May 2, the cookbook author hinted the two may get together soon now that the COVID-19 vaccine is being distributed, which is helping the country return to normal.
Article continues below advertisement
Teigen was referring to the chicken coop on Meghan and Prince Harry's property, which was shown during their interview with Oprah Winfrey.
The fenced in area had a cute sign that read Archie's Chicken Inn, named after their soon-to-be 2-year-old son Archie.
Article continues below advertisement
The women have become close over the last year, as Teigen revealed that after suffering a pregnancy loss, the pregnant actress — who suffered a miscarriage in 2020 — reached out to her.
"She is really wonderful and so kind," the model gushed of Markle. Since then, the two have stayed in touched.
Article continues below advertisement
"Chrissy will be good for Meghan. She is a real friend. Someone who tells you what you might not want to hear in a kind way," the source explained. "Chrissy is a girls' girl and has already started to introduce Meghan to members of her squad. It won't be long before we see Chrissy, Meghan and Kim Kardashian all hanging out together."
Article continues below advertisement
"We're also coming together because this pandemic cannot end unless we act collectively with an unprecedented commitment to our shared humanity," Harry stated. "The vaccine must be distributed to everyone everywhere. We cannot rest or truly recover until there is fair distribution to every corner of the world. The mission in front of us is one we cannot afford to fail out and that's what tonight is about."