The Feud Continues: King Charles Not 'Getting Involved' in Prince Harry and Meghan Markle Car Chase Saga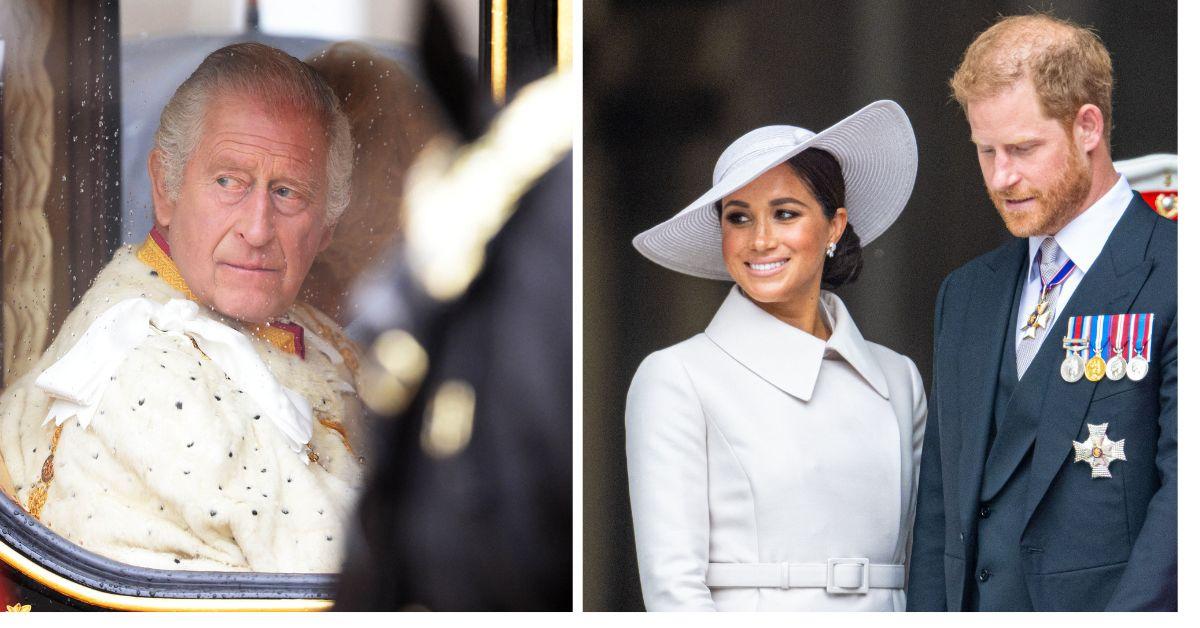 It seems that not even a "near catastrophic" car chase with Prince Harry and Meghan Markle in NYC can weaken the animosity between the Montecito royals and the British royal family. Sussex acquaintances criticized the monarchy for not reaching out to the California residents, but a royal expert told a publication King Charles is not "getting involved."
On the morning of May 18, the king sent a message of prayers and condolences to the people of Myanmar and Bangladesh about the very real suffering and loss of life caused by Cyclone Mocha. Some commentators are seeing this as a direct slight to the couple and throwing fuel on the fire of the feud.
Article continues below advertisement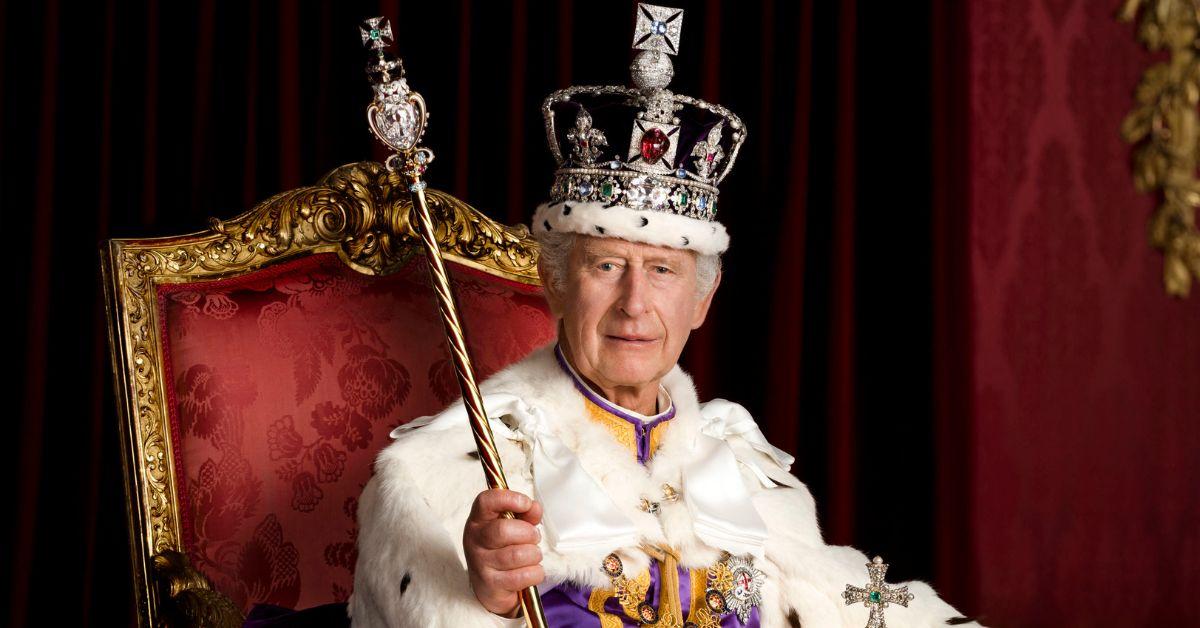 The royal family always sends messages of condolence and support to those affected by natural disasters or tragedies both in the U.K. and around the world. Queen Elizabeth II regularly kept up with tragic events in her position as a world leader and her successor is keeping this important tradition alive.
Although some are shocked there has been no comment from the palace, royal commentator Jonathan Sacerdoti told an outlet, "I don't think this is an issue for the palace to get involved in. Harry and Meghan left the working royal family and the U.K., after all, so the provision of their own security in America is their business."
There is also an alleged level of confusion about the incident at the palace, which would match the overriding interpretation of events many people are struggling to comprehend. As The Royal Observer previously reported, an NYPD officer was one of the first to punch holes in the dramatic narrative the Sussex team concocted around the paparazzi that was trailing them. NYC Mayor Eric Adams also revealed, "I would find it hard to believe there was a two-hour high-speed chase."
Article continues below advertisement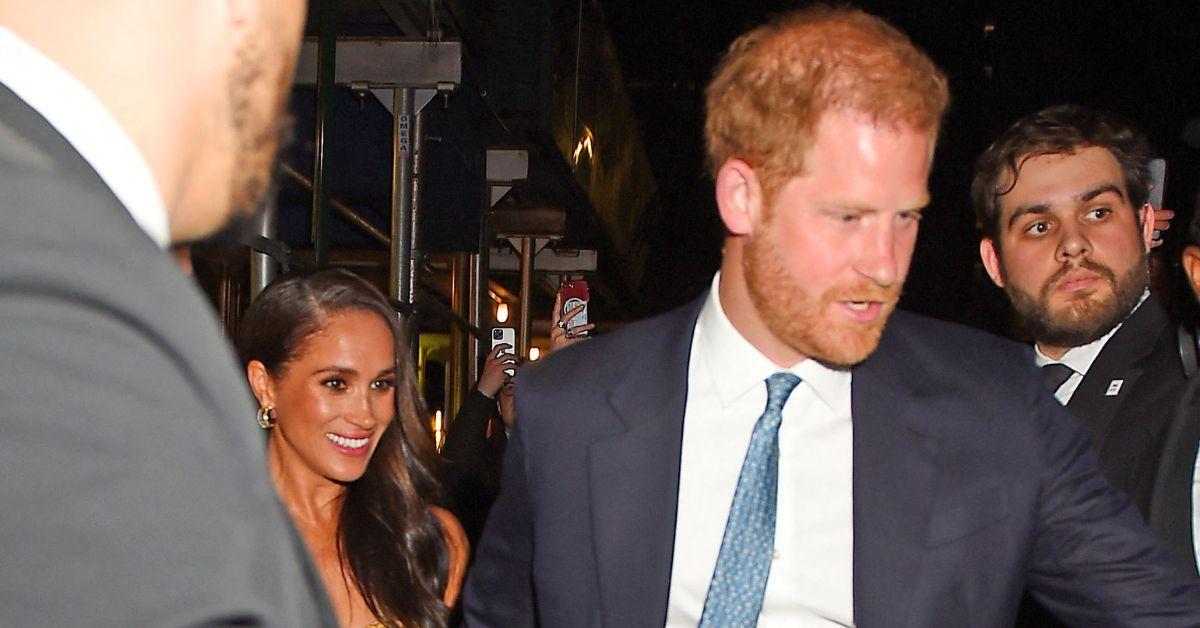 Charles III biographer Christopher Andersen added, "Original reports that there had been a crash and that two pedestrians were injured turned out to be completely false....Why on earth would Harry and Meghan speed up and down the very busy FDR drive for over an hour, then go to a police station, then hail a cab on East 67th Street, and THEN finally take an SUV to where they were going in the first place?"
A spokesperson for the New York Police Department categorized the incident as "challenging" but in no way matching of the upsetting, dire claims the royal pair's spokespeople issued when describing the experience.
As of Friday, May 19, King Charles III has not commented on the car chase, and if precedent holds, there will be no such public statement directly from the Sovereign.
Article continues below advertisement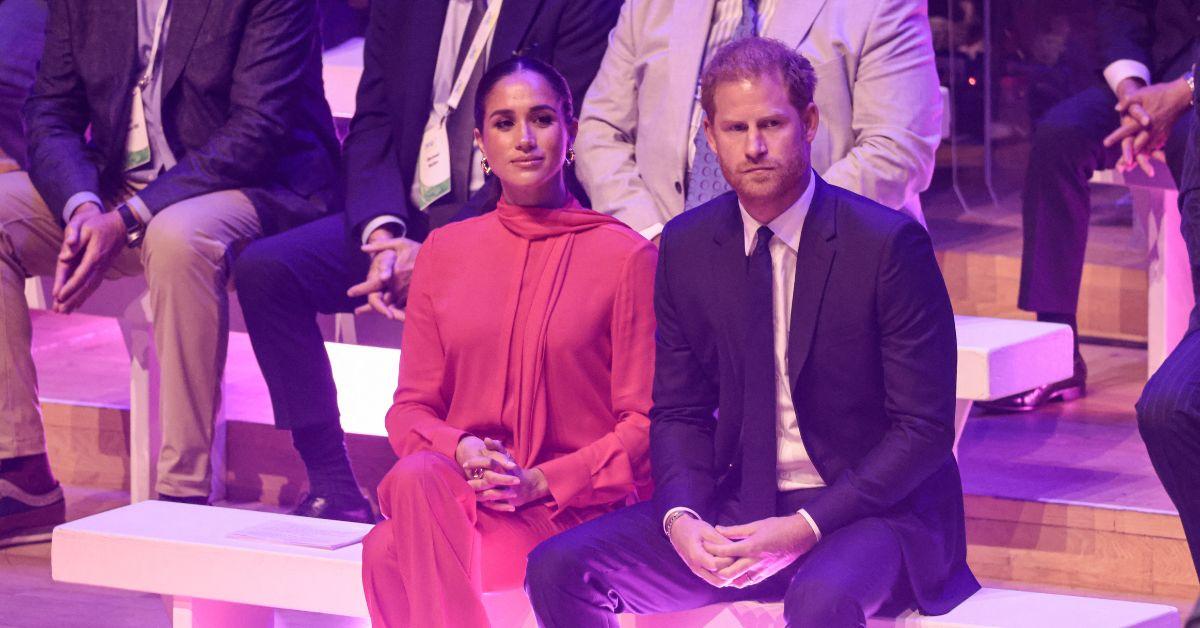 Fox News spoke with Sacerdoti and Andersen.