Hollywood Meets The Royal Family! Cara Delevingne Reveals Her Grandmother Once Met Prince Philip In Italy — See Photo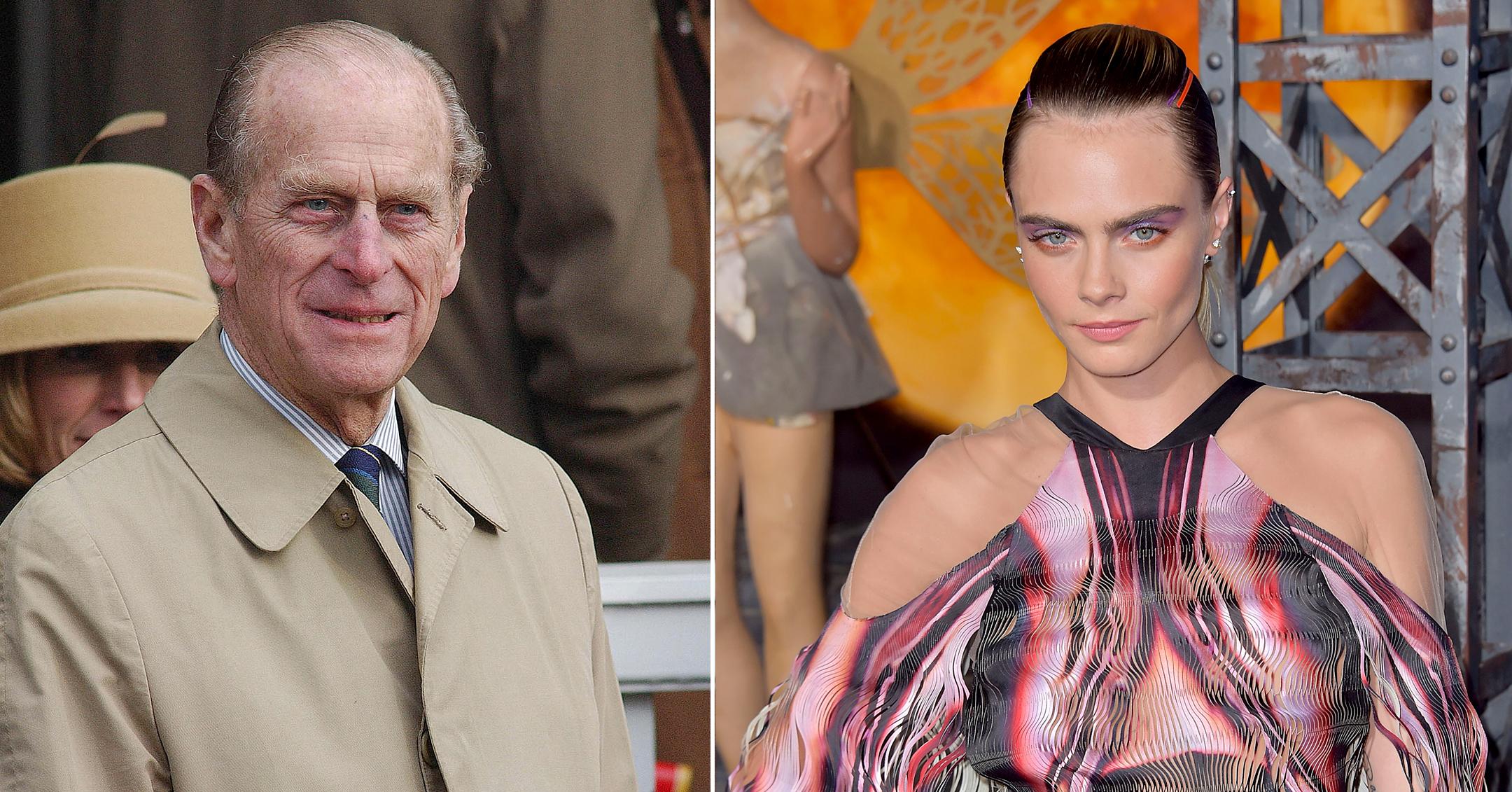 What a crossover! Model Cara Delevingne posted a photo of her grandmother, Angela Delevingne, with Prince Philip back in the day.
Article continues below advertisement
The actress' sister, Poppy Delevingne, also shared the photo via Instagram on Monday, April 12 — just three days after the Duke of Edinburgh died at 99 years old.
"A 17 year old Prince Philip & my Grandmother in Venice, 1938. My cousins remember her saying 'That after meeting him, she thought he'd make someone a very good husband one day.' How right she was," Poppy captioned the post. "Thank you for finding this. @claryandpeg @floraturnbull 🤍."
Article continues below advertisement
Of course, people couldn't help but comment on the amazing photograph. One person wrote, "What a pic! It's straight out of The Talented Mr Ripley x," while another echoed, "WOW! That's so cool 🔥."
Article continues below advertisement
A third user added, "Wow. What a wonderful photo and story x❤️."
Angela was married to Edward at the time, while Philip went on to meet Queen Elizabeth the next year.
Article continues below advertisement
It seems like Angela and Philip might have run in the same circle since Angela's father's was a Viscount and her maternal aunt was the stepmother of Lord Mountbatten's wife, Edwina. Lord Mountbatten was Prince Philip's uncle and the Queen's second cousin once removed.
Article continues below advertisement
On April 9, the royal family announced the sad news via social media.
"It is with deep sorrow that Her Majesty The Queen has announced the death of her beloved husband, His Royal Highness The Prince Philip, Duke of Edinburgh. His Royal Highness passed away peacefully this morning at Windsor Castle," the Royal Family Twitter account wrote.
Article continues below advertisement
"Further announcements will be made in due course. The Royal Family join with people around the world in mourning his loss. Visit http://royal.uk to read the announcement in full."
Article continues below advertisement
The funeral will only have 30 people in attendance due to COVID-19 restrictions, which would have made Philip very happy.
"The duke would have been delighted there won't be able to be as much fuss because of Covid. He'd have thought, 'That's a coup,'" a senior royal aide said about the low-key event.