Camilla, Duchess Of Cornwall Surprised To Hear President Joe Biden Break Wind At COP26 Summit: She 'Hasn't Stopped Talking About It,' Source Claims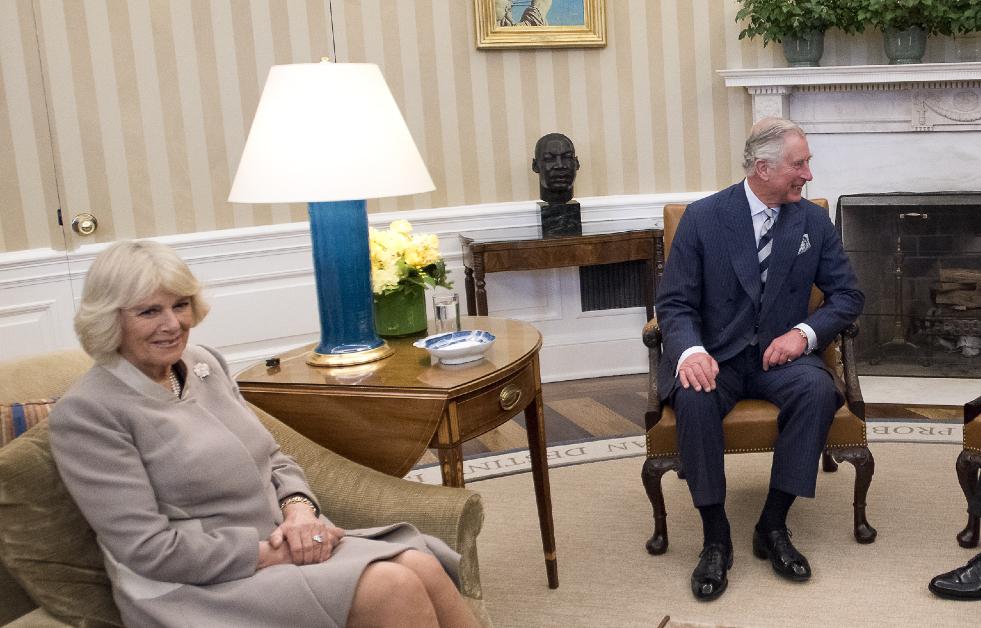 Over the last week, some of the senior members of the royal family met with political figures at the COP26 Climate Summit in Glasgow, Scotland — but Camilla, Duchess of Cornwall was focused on President Joe Biden passing gas at the event.
Article continues below advertisement
"It was long and loud and impossible to ignore," a source told the Mail on Sunday. "Camilla hasn't stopped talking about it."
In addition to Camilla, Prince Charles, Prince William and Kate Middleton also made the trip.
Article continues below advertisement
At one point, Charles and the President were spotted having a chit-chat, and the former said Queen Elizabeth was "very disappointed" she couldn't be there in person.
Article continues below advertisement
"You are kind to ask after her. I'll make sure I say," the dad-of-two said after Biden asked how the 95-year-old was doing.
On November 4, The Royal Family's Instagram account posted some clips of the brood. "This week in Glasgow, @clarencehouse and the @dukeandduchessofcambridge have been supporting #COP26, building on their existing work in climate change and sustainability," the caption read.
Article continues below advertisement
Prince William, 39, also met with winners of the Earthshot Prize.
"Feeling optimistic as I head home from #COP26 having met our @EarthshotPrize Winners & Finalists and discussed their solutions to repair our planet," the message read. "Especially proud to see Vinisha speaking in front of the world, demanding change so that her generation can have a better future. W."
Article continues below advertisement
Since the Queen is resting, she still made a speech about the environment, which was broadcast on November 1.
"The impact of the environment on human progress was a subject close to the heart of my dear late husband," she said in the video clip, referring to Prince Philip, who died in April. "If we fail to cope with this challenge, all the other problems will pale into insignificance. It is a source of great pride to me that the leading role my husband played in encouraging people to protect our fragile planet lives on through the work of our eldest son, Charles, and his eldest son, William. I could not be more proud of them."