Prince Harry Could 'Take Over' James Corden's Late Night Show To Promote Upcoming Memoir, Expert Claims: 'He Does Have To Do Something To Sell The Book'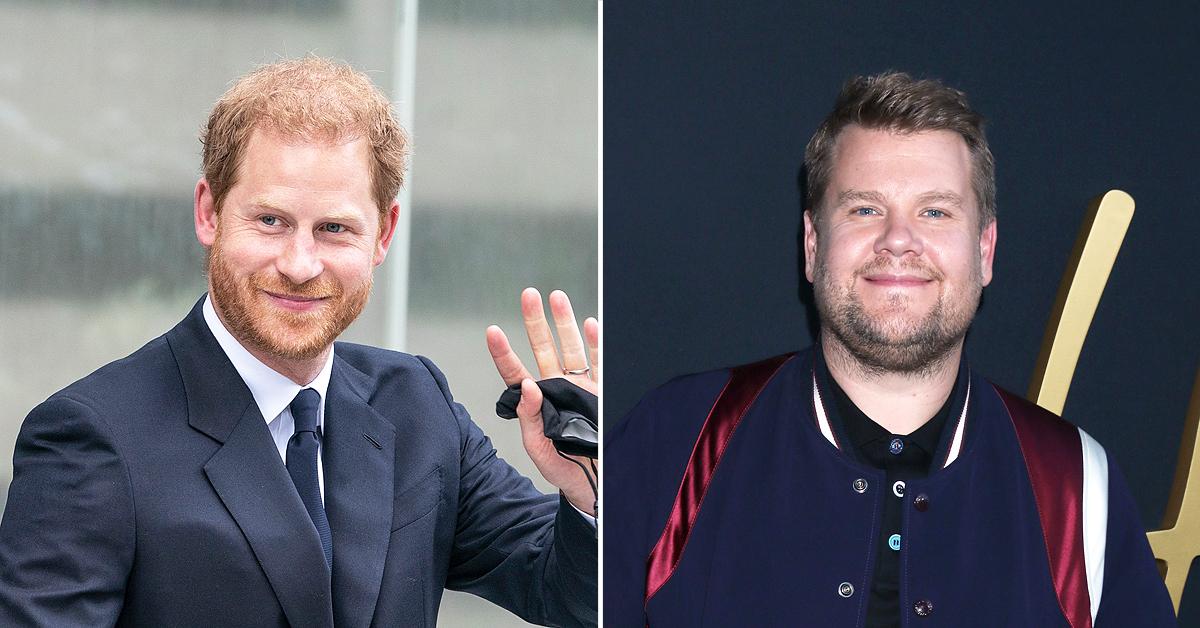 Prince Harry is gearing up to release his new memoir next year, and one expert believes that the royal could kick things up a notch by appearing on his pal James Corden's late night talk show to spill details about the tome.
Article continues below advertisement
"One of the ideas that they're floating around over at CBS is the fact that Prince Harry, for one night only, could simply take over The Late Late Show which is hosted by James Corden," expert Neil Sean claimed. "When you think about it does make perfect sense simply because they're good chums and, of course, it would be a great way for Prince Harry to sell that book directly to the American public."
He continued, "They could film some sort of skits and jokes, the type of thing that happens on these late-night shows. Now a lot of people may skip and say, 'Oh, this won't happen.' Let's not forget he does have to do something to sell the book. It can't be all serious, they need to be able to show a fun side and as ever we have to say allegedly at this stage it's very early days, but this has happened."
Article continues below advertisement
Earlier this year, the dad-of-two announced his latest venture.
"I'm writing this not as the prince I was born but as the man I have become. I've worn many hats over the years, both literally and figuratively, and my hope is that in telling my story — the highs and lows, the mistakes, the lessons learned — I can help show that no matter where we come from, we have more in common than we think," he said in a press release. "I'm deeply grateful for the opportunity to share what I've learned over the course of my life so far and excited for people to read a firsthand account of my life that's accurate and wholly truthful."
Article continues below advertisement
However, many experts believe that Harry, 37, will not only hurt his family with his potential explosive accusations, but it could also do damage to Meghan Markle's career if she decides to go into politics.
"Harry's book is coming out, all of this, it may well not be helpful," expert Richard Fitzwilliams told The Express. "I haven't seen it obviously, it's not until the end of next year, but this is something that's an important point."
Article continues below advertisement
"As far as the Royal Family are concerned, I think it does mean something important, yes," he shared. "Anyone who is a politician wants an image that's caring. If you don't get along with your own family, except for your mother — her family has let her down in various ways and that you can understand. But to not get on with the royal family, to have a rift with them as well, that would be very difficult for people to understand. So, it's in the Sussexes interest if there is this intention that the rift with the royals is healed."