Will Prince Harry & Meghan Markle Name Their Daughter After Princess Diana?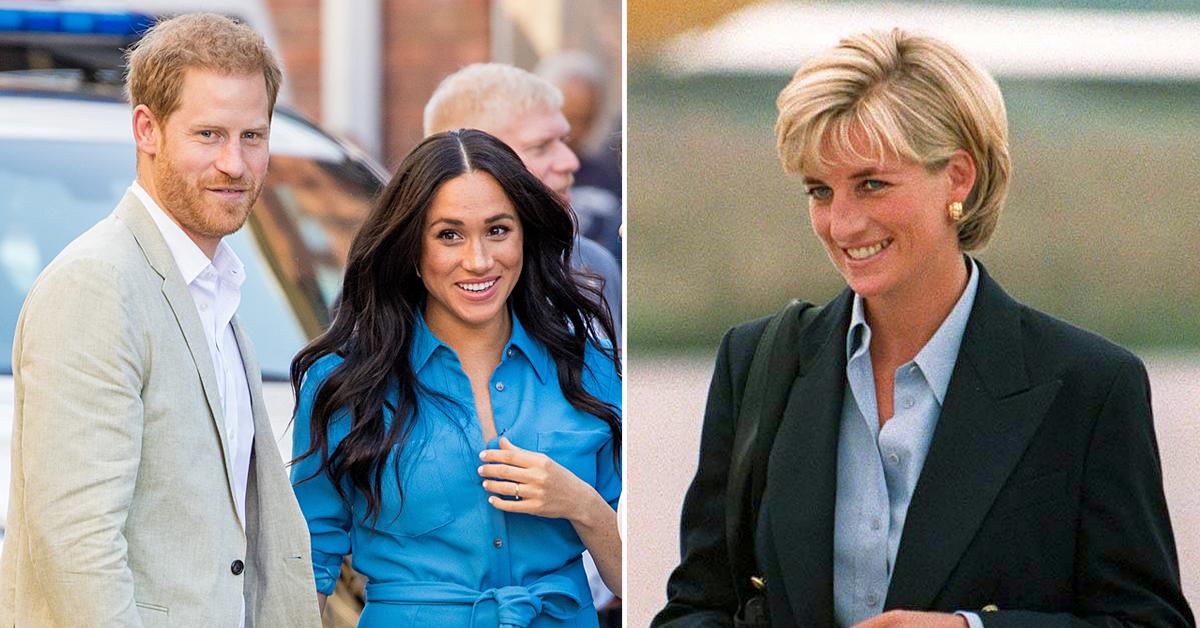 Article continues below advertisement
Unfortunately, that doesn't seem to be the case. "They are highly unlikely to call their daughter Diana. Their biggest concern is that it would make her a bigger target for the media, and considerably increase public interest in the child's life," a source told Page Six. "Whatever anybody thinks, Harry and Meghan do value their privacy and want to shield their children from the intense media pressure they have endured."
Article continues below advertisement
The couple "fear" the moniker "would place too much pressure on the child and make everything difficult, from enrolling her in school to travel. And they want her to find her own way in life," the insider added.
However, "they might consider Diana as a middle name, but Princess Charlotte already has Diana as a middle name, and Harry and Meghan have not enjoyed the feeling they have been compared to — and pitted against — William and Kate in the media and by the palace."
While speaking with Oprah Winfrey on March 7, the pair revealed the exciting news — they are adding a little girl to their pack.
"Just grateful. To have any child, any one or any two, would have been amazing," he gushed. "But to have a boy and then a girl, I mean, what more can you ask for? Now we've got our family, we got the four of us and our two dogs."
Article continues below advertisement
Royal biographer Ingrid Seward shared what she thinks the duo will name their kiddo. "I'm certain that neither of them will feel obliged to use any of the standard royal names. I imagine they might go for the Victorian style names which are all symbolic of colors," she said.
"For a boy, they may choose Red, which is Redmond, Blue or Grey," she continued. "Whereas for the girl choices, I can see them turning to the flowers; Daisy, Primrose, Violet or Ivy. I certainly don't think they'll be following Gwyneth Paltrow's steps by looking to fruit."