Why Does Queen Elizabeth Have Purple Hands While Talking To General Sir Nick Carter?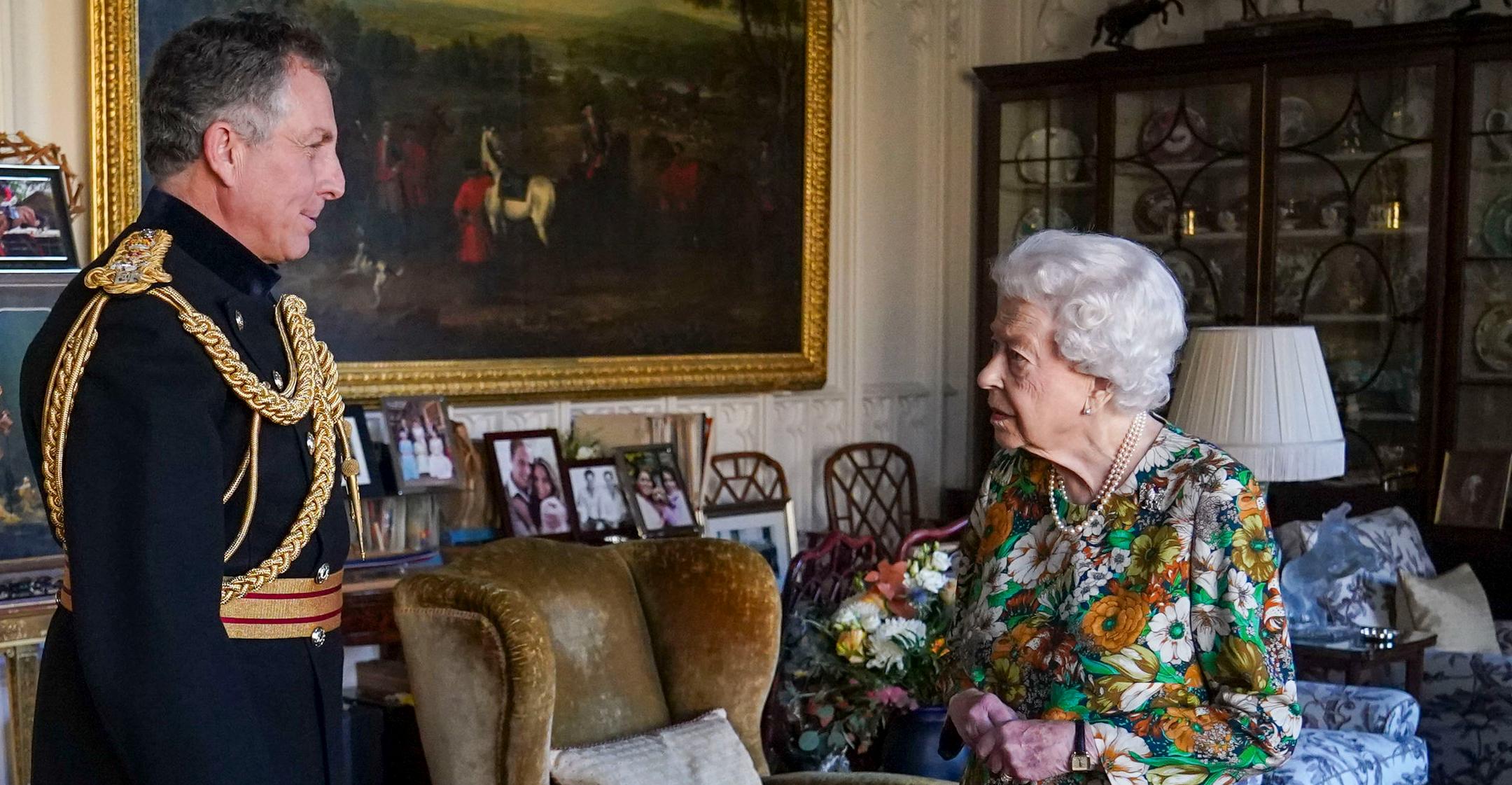 Queen Elizabeth has been sitting out on appearances as of late, as doctors have told her to rest. But when she appeared alongside General Sir Nick Carter on November 17, fans were concerned when they saw that her hands were purple.
Article continues below advertisement
"It might be Raynaud's phenomenon or just really cold hands!" Dr. Jay Verma, who works at the Shakespeare Medical Centre, said. "The purple is due to deoxygenated blood. Blood which has a normal amount of oxygen is a deep red and means your skin is its normal color, however low oxygenated blood is bluer which causes your skin to have a purple hue. It is known that Cyanosis can develop quicker if the person has suffered a minor health problem, so this could be linked to her recent injury."
Article continues below advertisement
"Once you get to 95, it's not quite as easy as it used to be," he quipped. "It's bad enough at 73."
Article continues below advertisement
Earlier this week, the Queen held two meetings.
"Today The Queen held a virtual Audience with His Excellency Mr. Nguyen Hoang Long, Ambassador from Vietnam," a caption read via The Royal Family's Twitter page on November 18. "There are more than 170 Ambassadors and High Commissions based in London. Each have an Audience of The Queen after taking up their role."
The day before, she met with Carter.
Despite the recent setback — the Queen sprained her back recently — Prime Minister Boris Johnson said she will be be out and about in no time. "I just want to say that I know everybody will be wanting to offer their best wishes to Her Majesty," he said at a press conference. "I just wanted to reassure everybody that I did see the Queen for an audience at Windsor on Wednesday and she's very well. It shouldn't need saying, but I wanted to say so anyway."