Tyler Perry Gushes Over Pal Meghan Markle, Says He's 'Proud' Of How Happy She Is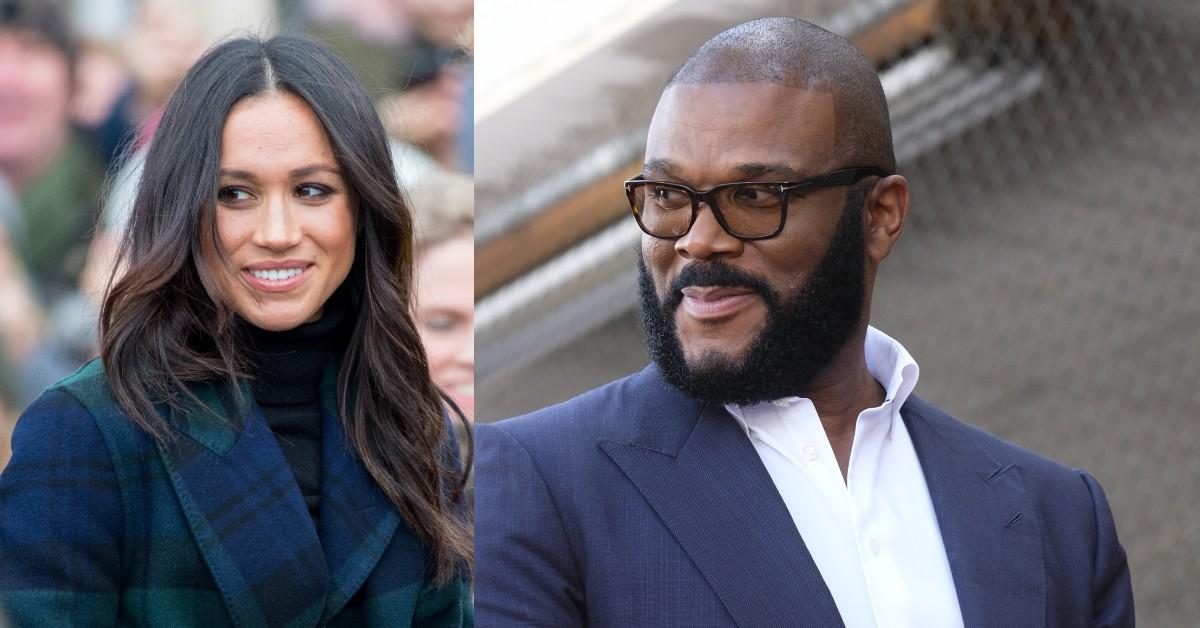 Meghan Markle recently celebrated turning 41, and her in-laws weren't the only ones to share a celebratory post on social media. American filmmaker and producer Tyler Perry shared a detailed post in honor of her big day.
Article continues below advertisement
The A Madea Homecoming star shared on his Instagram account an image of the Duchess kissing the hand of a child while holding a bouquet. "I've had a front row seat in your life for the past few years," Perry wrote. "I've watched you endure things that would have broken a lot of people. I'm so incredibly proud to see how happy you, your husband, and your kids are now. It fills me with joy to say Happy Birthday Princess Meghan."
RESURFACED BLOG POST REVEALS MEGHAN MARKLE'S KEY TO HAPPINESS
This isn't the first time their friendship has been a topic of discussion. During Meghan and Prince Harry's tell-all interview, she admitted that the producer had opened his home to the couple during the pandemic.
Prior to moving into Perry's property, the Sussexes were staying in Canada. But after a British tabloid published the family's exact location, the couple quickly began to fear for their safety as well as their son Archie's.
'Suddenly it dawned on me, 'Hang on, the borders could be closed. … The world knows where we are. It's not safe, it's not secure, we probably need to get out of here,' Harry explained to Oprah during their televised 2021 interview.
Article continues below advertisement
Perry seems to have been a shoulder for both Meghan and Harry to lean on during their time on the West Coast.
For more on the royal family, tune into the new podcast "The Firm: Blood, Lies and Royal Succession." Listen below!