Kate Middleton & Prince William Extend Olive Branch To Meghan Markle On Her Birthday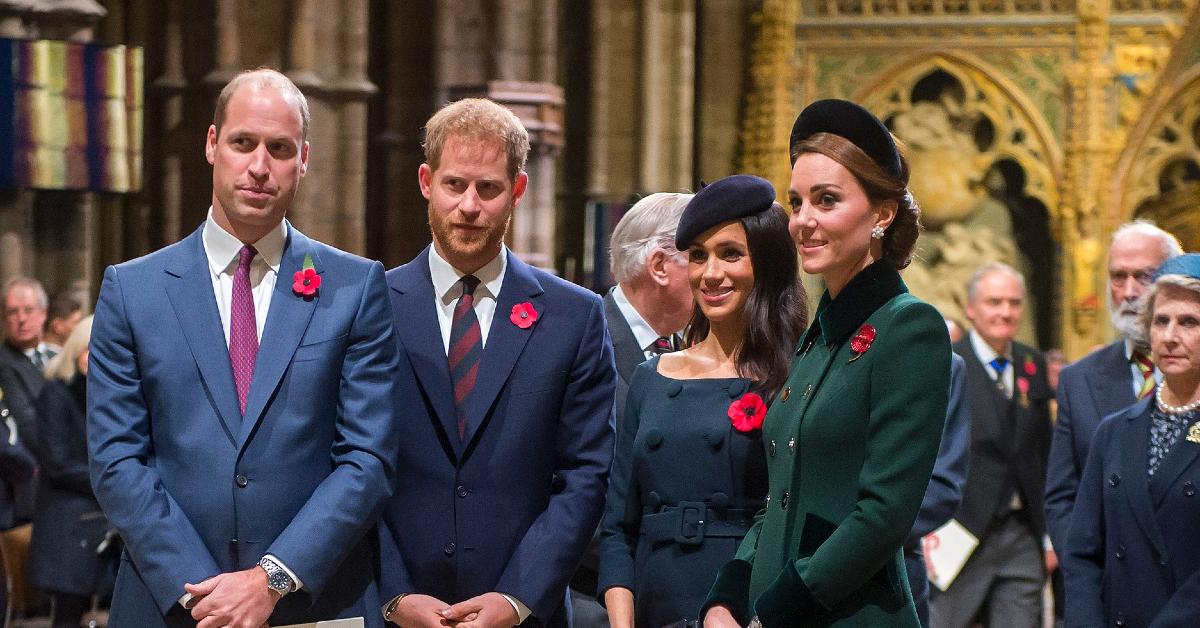 It seems like Kate Middleton and Prince William are extending an olive branch to their sister-in-law, Meghan Markle.
Article continues below advertisement
The Duke and Duchess of Cambridge acknowledged Meghan's 41st birthday in a short message shared on their official Twitter account. The social media post referred to Meghan as her royal title, reading, "Wishing a happy birthday to The Duchess of Sussex!"
Along with the brief note, included was a photo of Meghan smiling during the June 3 Service of Thanksgiving amid the Queen's Platinum Jubilee celebrations. The image of choice is significant due to it being taken at Meghan's first royal event since she and Prince Harry made the controversial decision to step down as senior members of the royal family and move to North America.
Article continues below advertisement
William and Kate weren't the only royals who decided to use the snapshot, as Prince Charles and Camilla, Duchess of Cornwall made a similar statement on social media. The senior members of the royal family showed signs that they are possibly moving on from "Megxit" — at least publicly.
During the couple's publicized return to the United Kingdom, there were several reports that tensions were still high between the royals and the Sussexes.
During the event, William and Kate were seated separately from The Duke and Duchess of Sussex due to their positions within the royal family, but it looked as though the two couples barely interacted. "At the moment, it does not look likely that Harry and Meghan and William and Kate will meet up separately during the Jubilee celebrations," one source told Page Six. "There is certainly nothing in the diary at the moment."
Article continues below advertisement
Prior to Meghan's return to England, The Mirror reported that Harry and William had been working on their brotherly bond. "The brothers needed time for everything to settle down," a source said. "The family, including William, had been disappointed in the way Harry and Meghan chose to leave the royal family. William sees that Meghan is a good mother and loyal wife, and he is genuinely pleased for his brother. It seems that the two of them have healed the rift and are very much back on their old buddy terms. Meghan's distance from Kate has also helped heal the friction [between] the two men."
It looks as though the dynamic between the royals and Meghan has changed since the Queen's Jubilee festivities.