Thomas Markle Says 'Finally The Truth Is Coming Out' After Meghan Markle Apologizes To Court For Forgetting Book Discussions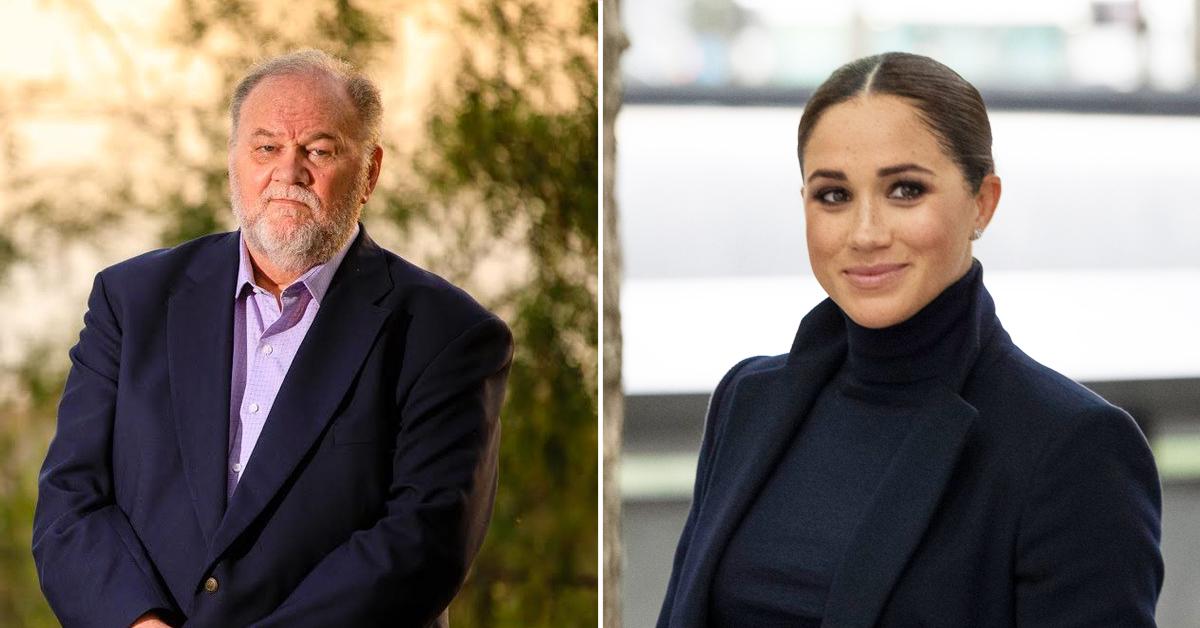 Earlier this week, Meghan Markle's former aide, Jason Knauf, made some bombshells about the letter she sent to her estranged father, Thomas Markle, in 2018.
Article continues below advertisement
First, he claimed that the former actress, 40, knew exactly what she was doing when she put pen to paper.
"She asked me to review the text of the letter, saying 'obviously everything I have drafted is with the understanding that it could be leaked so I have been meticulous in my word choice but please do let me know if anything stands out for you as a liability.' On the specific issue of the letter, the Duchess indicated in messages to me that she recognized that it was possible that Mr. Markle would make the letter public. She wanted to write a letter rather than an email or text message — other options she had considered and discussed with senior Royal Household staff — as a letter could not be forwarded or cut and pasted to only share one small portion," he claimed.
Article continues below advertisement
Article continues below advertisement
"Finally the truth is coming out," he told GB News. "Thank God for Jason Knauf. I'd be happy to invite him over here and take him to Sizzler — we'll enjoy a steak and a nice little dinner together. He's certainly putting things in the right perspective."
Article continues below advertisement
In a statement, Meghan accepted "that Mr. Knauf did provide some information to the authors for the book and that he did so with my knowledge, for a meeting that he planned for with the authors in his capacity as communications secretary."
"And I apologize to the court for the fact that I had not remembered these exchanges at the time. I had absolutely no wish or intention to mislead the defendant or the court," she stated.