Sophie, Countess Of Wessex Says Husband Prince Edward Is 'Very Engaged As A Father' & 'Is Good At Barbecues'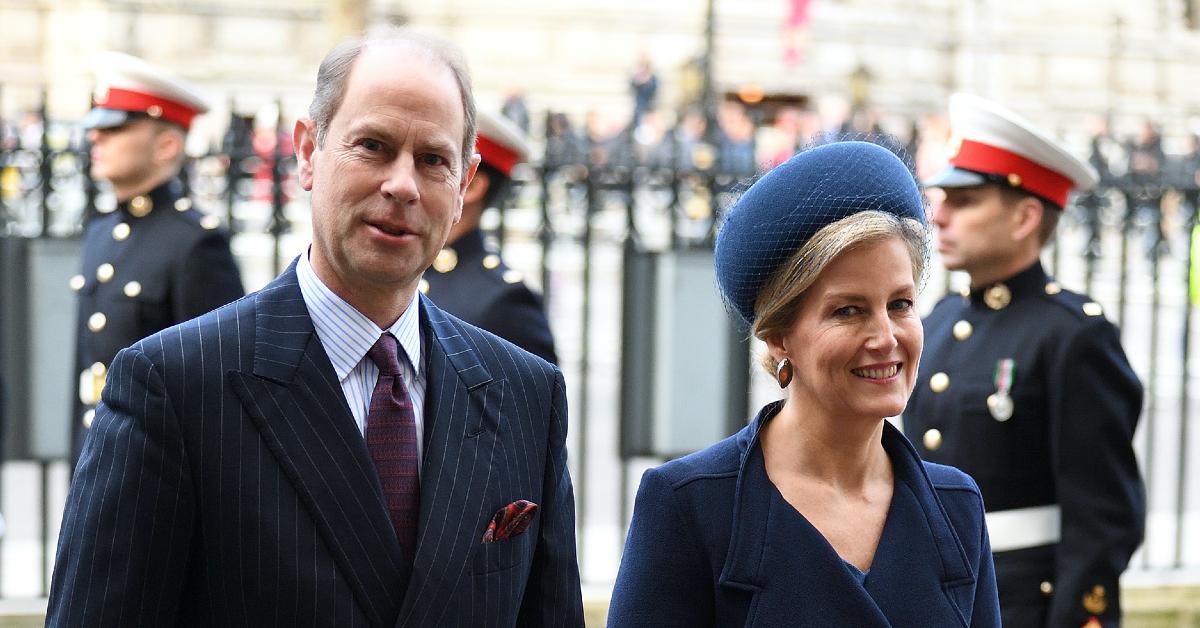 Sophie, Countess of Wessex had nothing but kind words to say about her husband, Prince Edward, in a new interview.
Article continues below advertisement
"He is very good at barbecues, and the children love those," she told The Sunday Times Magazine. "He takes our son fishing, does a lot of riding with our daughter — he is very engaged as a father."
Sophie and Edward — who share daughter Lady Louise Windsor and son James, Viscount Severn — have been leaning on each other, as they have both had a tough time dealing with the loss of Prince Philip.
Article continues below advertisement
Article continues below advertisement
"Well, he has left a giant-sized hole in our lives," she told BBC Radio 5 Live. "I think the pandemic has unfortunately slightly skewed things in as much as it's hard to spend as much time with the Queen as we would like to. We've been trying to, but of course it's still not that easy."
"And of course the normal way of things isn't normal yet so we're not necessarily doing the things that we would normally have done with him," she continued. "So I think the whole grieving process is probably likely for us to take a lot longer. It may be the same for many other families out there. Because if you're not living with somebody, 24/7, the immediate loss isn't necessarily felt in the same way, as if somebody was in the house with you all the time."
Article continues below advertisement
After Philip passed away in April at 99 years old, Prince Harry said that his grandfather was the "master of the barbecue," which Edward has clearly picked up.
Edward reflected on his father's legacy, saying: "He was always, always incredibly self-effacing. It wasn't about him, it was about other people, he just gave them the nudge of encouragement and off they'd go. And tragically, it wasn't until he passed away that everybody went, 'Wow, that's what he did?' And of course, it's too late, he never found out."