Queen Letizia Gives Powerful Speech At UNICEF's 75th Anniversary Event — See Photos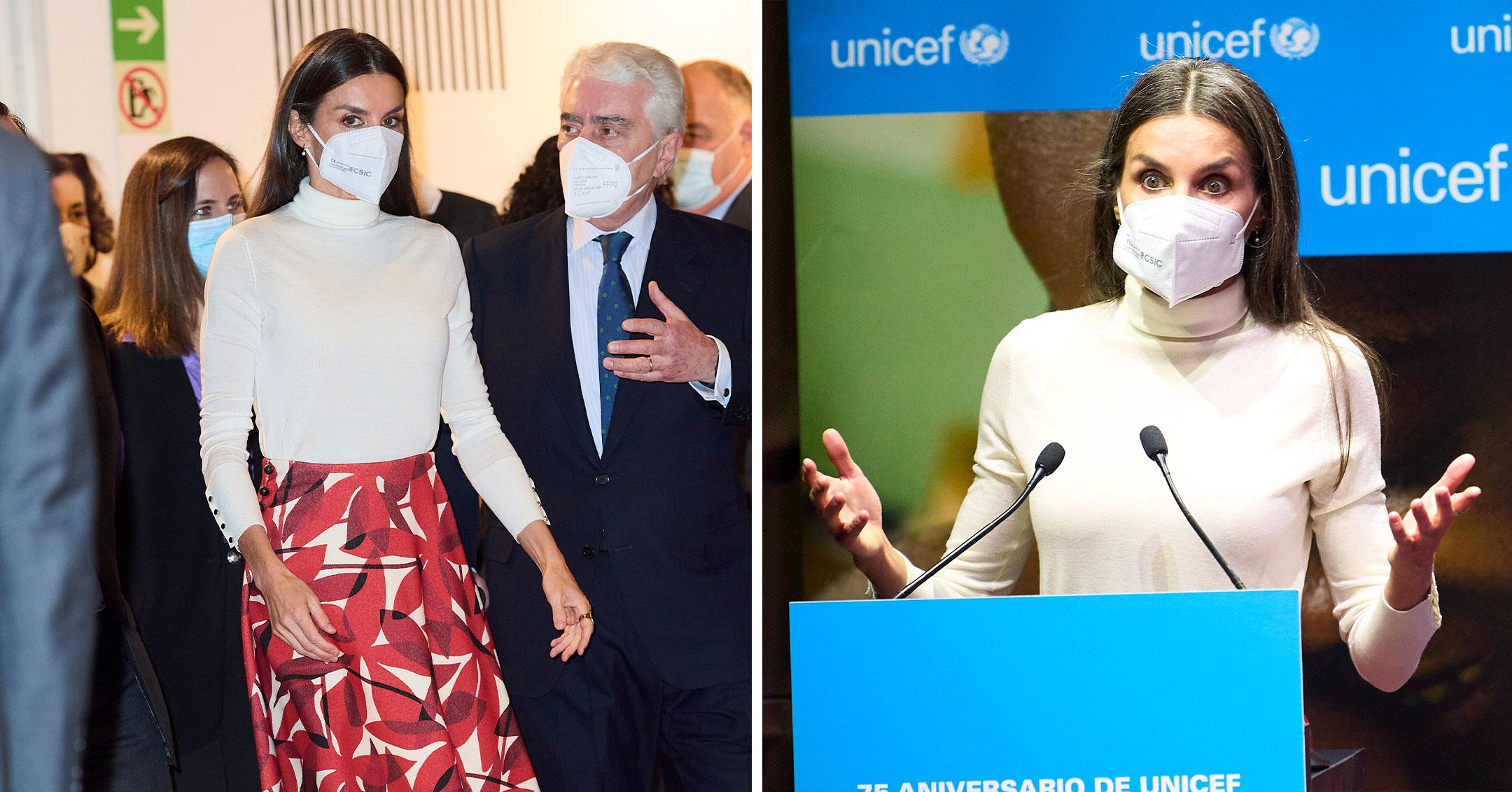 Article continues below advertisement
The royal sported a white turtleneck and red patterned skirt for the occasion.
Scroll through the gallery below to see the snaps!
Article continues below advertisement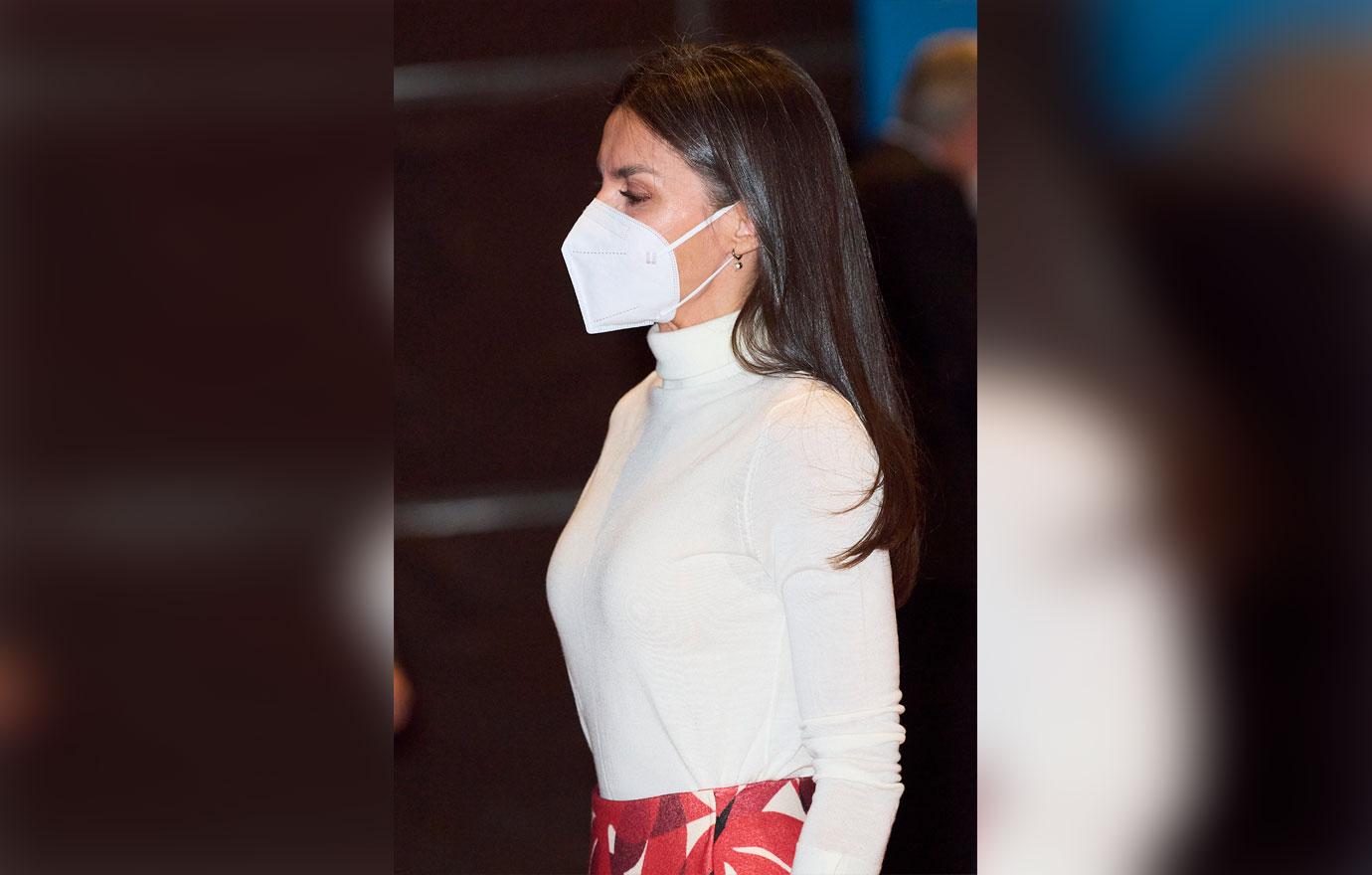 "Good morning, and first of all, I would like to thank our hosts at La Caixa for hosting us. I also thank you for joining us on this UNICEF anniversary, from which the Spanish committee joined us with commitment and enthusiasm," she began while talking to others. "We are here, you know, and you are going to hear it many more times, to remember that 75 years ago those who had responsibility for making decisions determined that the children of the world had to be protected and sheltered to avoid situations of deprivation, of poverty, violence and abuse. And for that this UN agency was created."
"The results of UNICEFf's work in these 75 years are published and accessible to everyone and are highly relevant in as many areas as you can imagine: nutrition, vaccination, education — and everything that education entails — access to services health, psychosocial support for emotional well-being, mental health, prevention of growth retardation, training in gender equality, disability care programs, safe channels also to report sexual abuse," she explained. "It is impossible to name here all the areas in which that UNICEF ​​has worked in all this time. But we should rejoice because the results are good. And hundreds of millions of children around the world have been helped and protected.
She added, "It is convenient, as I say, to look back but also look ahead and think, of course, about the consequences of the pandemic. Because UNICEF ​​has always known how to identify problems and it is very clear on this. All the progress made has been set back, because of the pandemic, in all the important indicators of childhood."
Article continues below advertisement
Clearly, the brunette beauty wants to help others — especially as the pandemic is still wreaking havoc all over the world.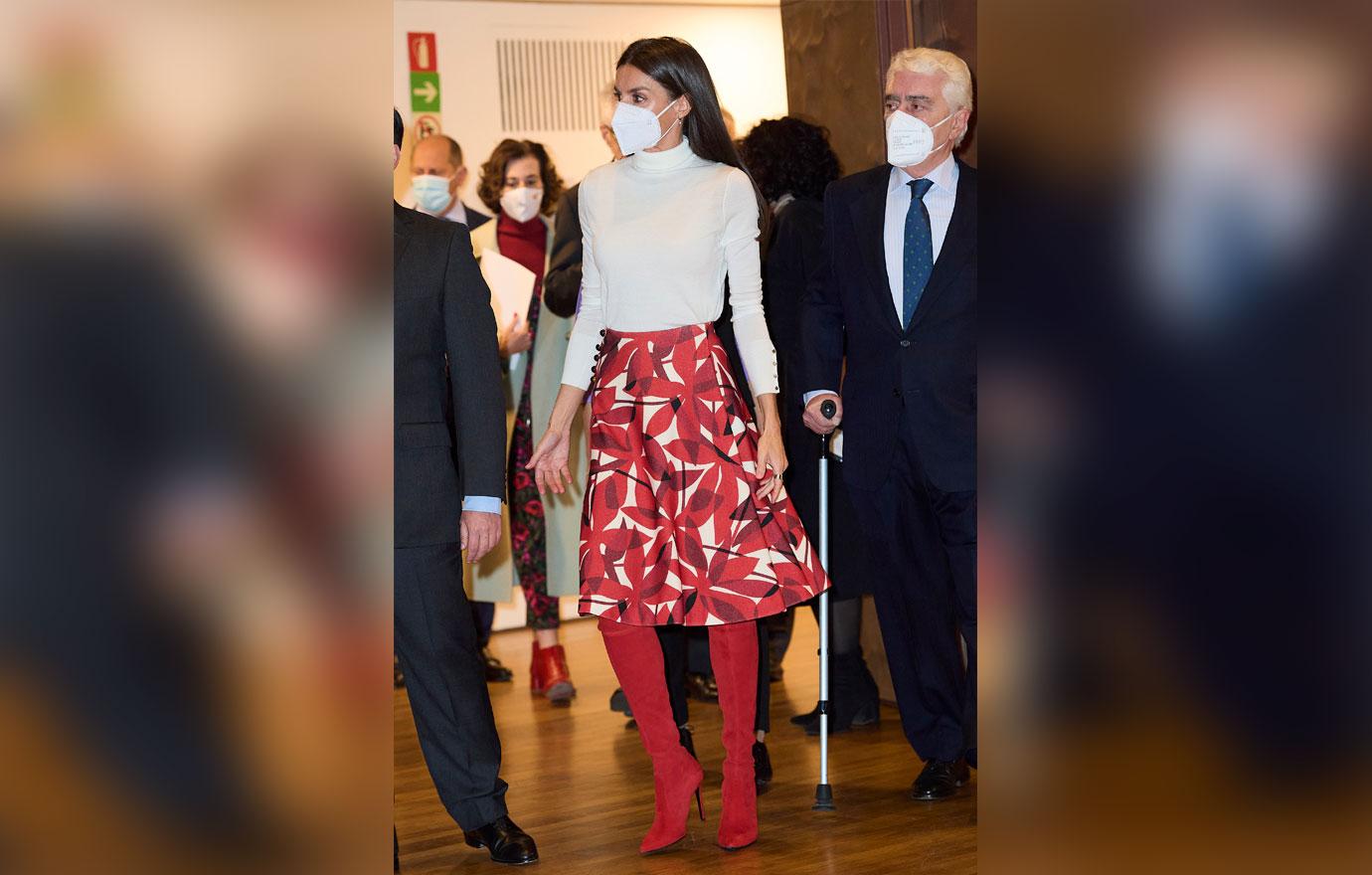 She concluded, "Inequality does not only have to do with an economic issue, it also has to do with the will of all. The will of societies like ours that have the resources to be able to change this reality. And it has to do with a very simple question: in what kind of society do we want to live? And this is the question that UNICEF has been asking for 75 years. Thank you for contributing to that virtuous 'chain of events' that Audrey Hepburn talked about. Thank you also for being part of the solution."