Queen Letizia & King Felipe VI Attend The 70th Anniversary Of The Association Of Academies Of The Spanish Language — Pics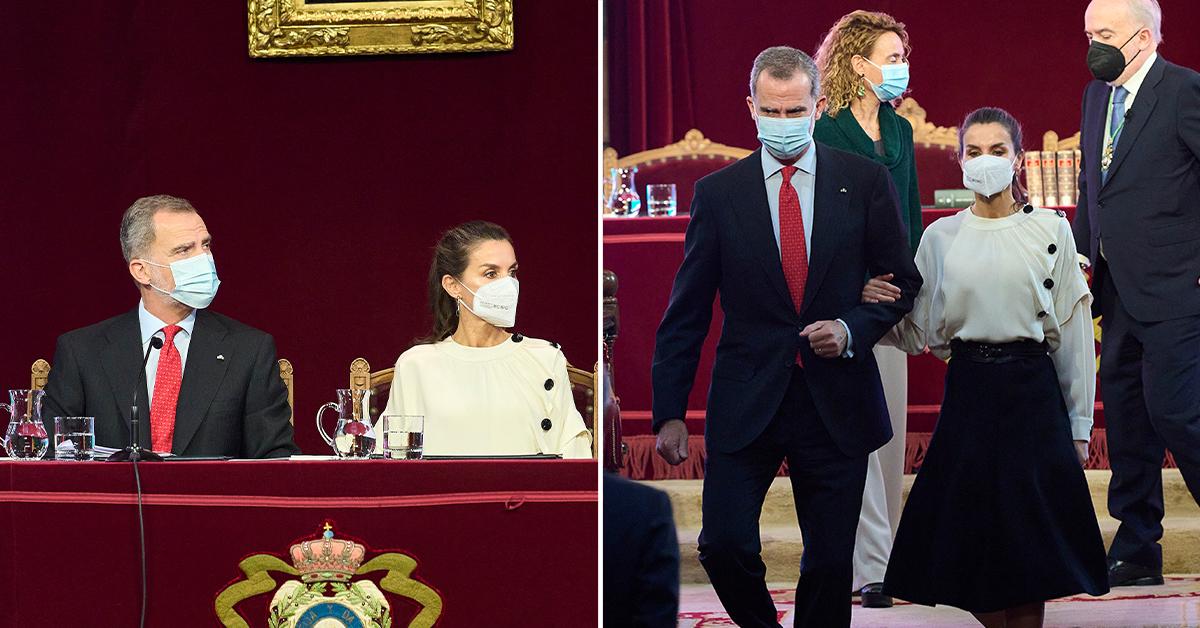 Queen Letizia and her husband, King Felipe VI, attended to their royal duties on Friday, December 10.
The two were spotted at the 70th anniversary of the Association of Academies of the Spanish Language, a.k.a. ASALE.
Article continues below advertisement
Scroll through the photos below to see their outing!
Article continues below advertisement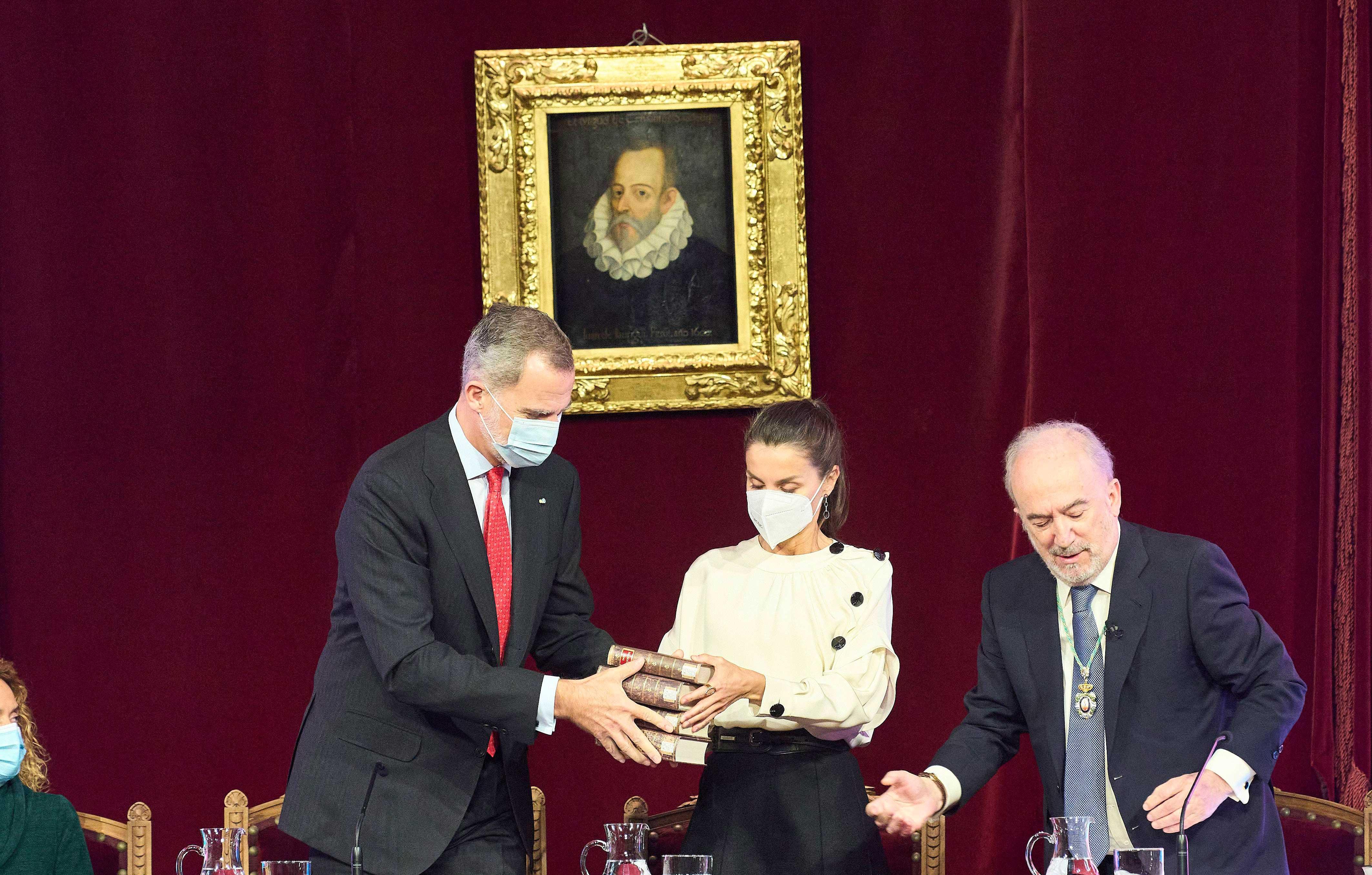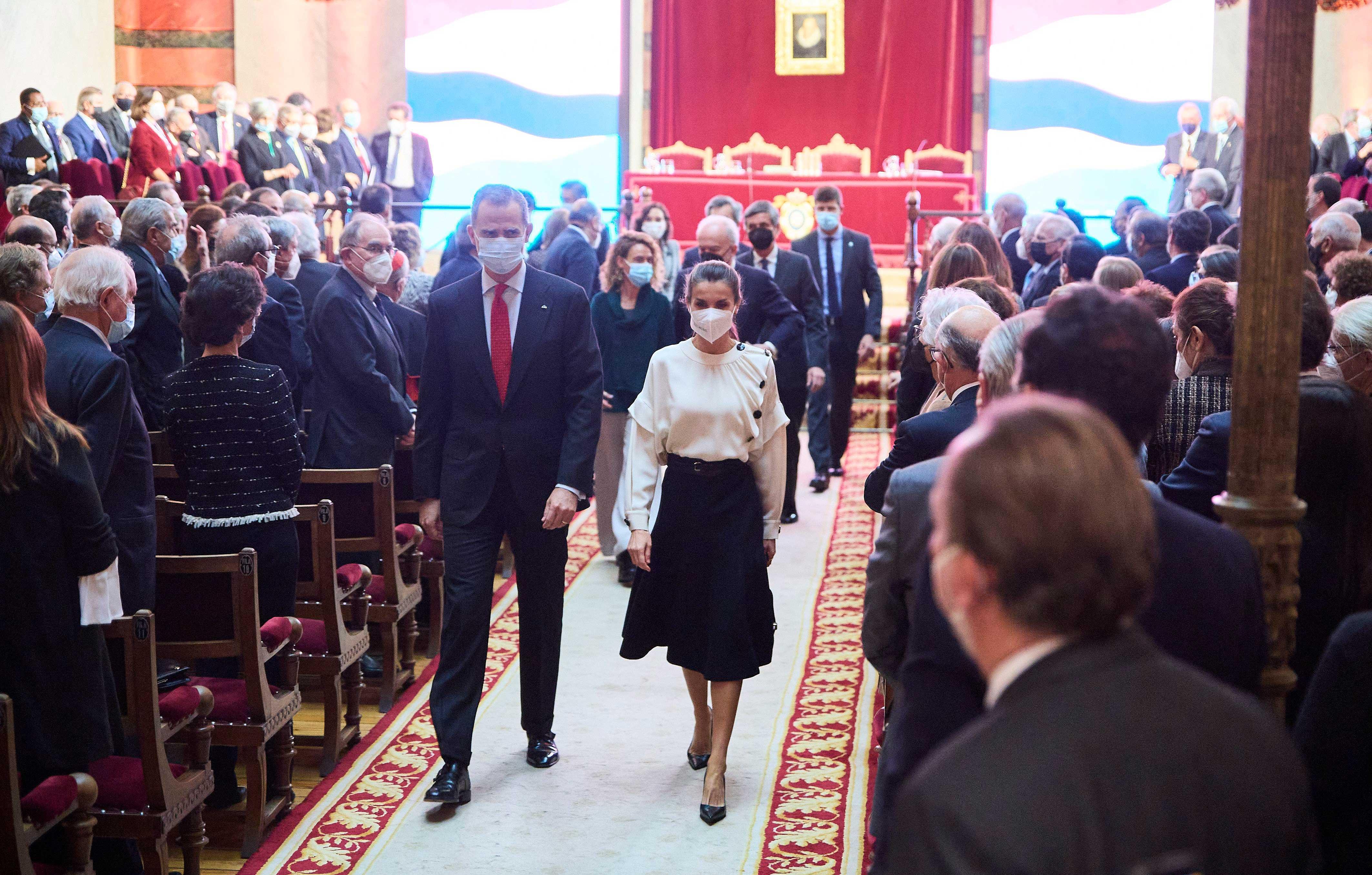 "70 years of activity of this association, ASALE, is an event of the 1st magnitude for the culture that unites the peoples that have adopted Spanish as a general language of communication," a caption read. "Truly, it is indisputable that our common language is the cultural value that most identifies us and that arouses true respect and admiration in the world. Because it is a language that makes all our nations great; a language that stands out at the extraordinary figure of 600 million speakers, which is in the first positions among the most widely spoken and that allows you to travel through endless geographies or literary or virtual spaces without changing languages."
Article continues below advertisement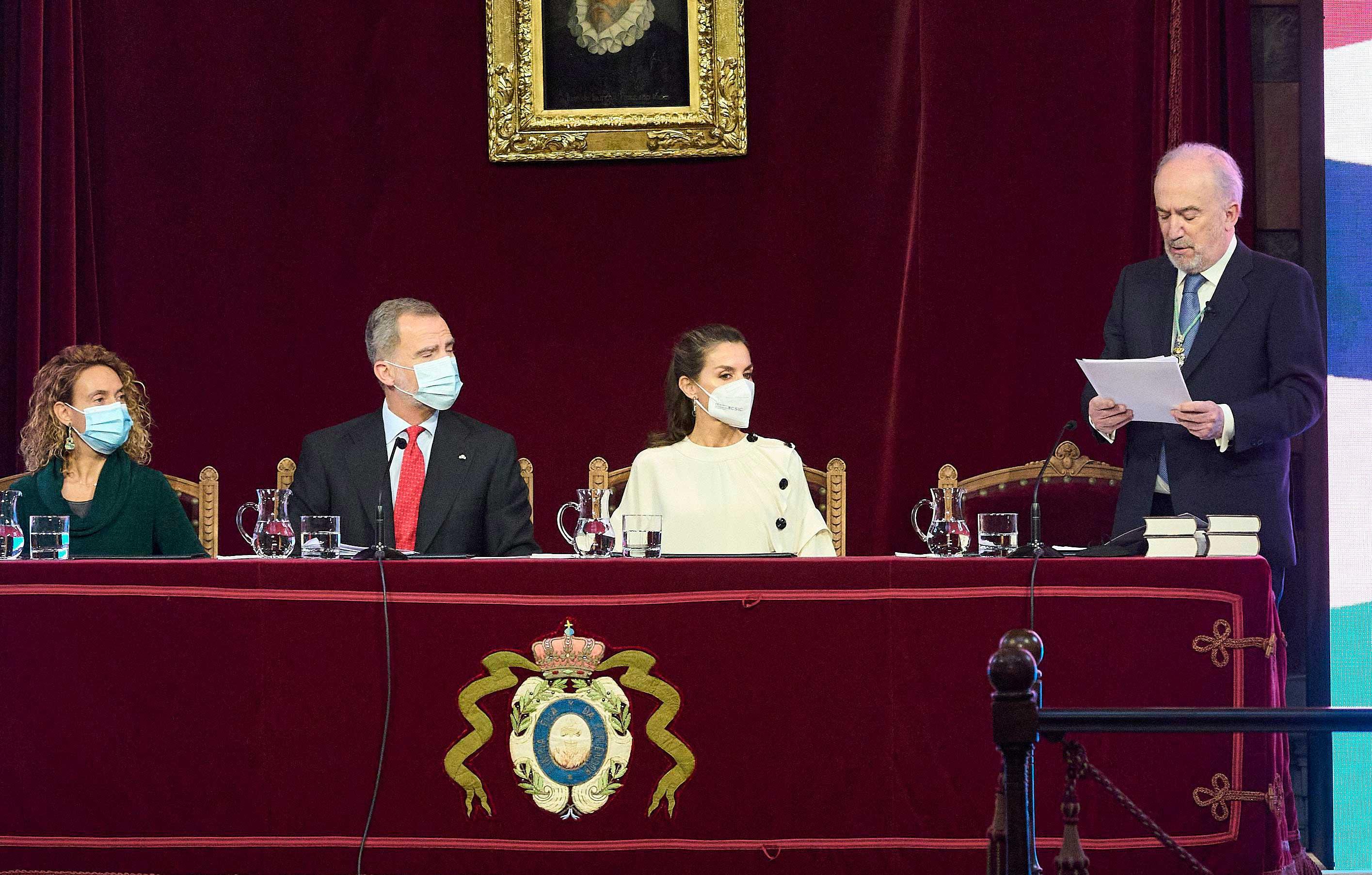 "And it is truly admirable the story that we have heard this morning told in a collective, plural and passionate way, orchestrated by the director of the RAE and President of ASALE. It is a story that talks about overcoming differences to summon ourselves to the defense of the values ​​and culture that grew in America with the contribution of so many Spaniards and so many Latin Americans. The language was the main asset of that heritage that was positively assumed by the new independent republics," the caption continued.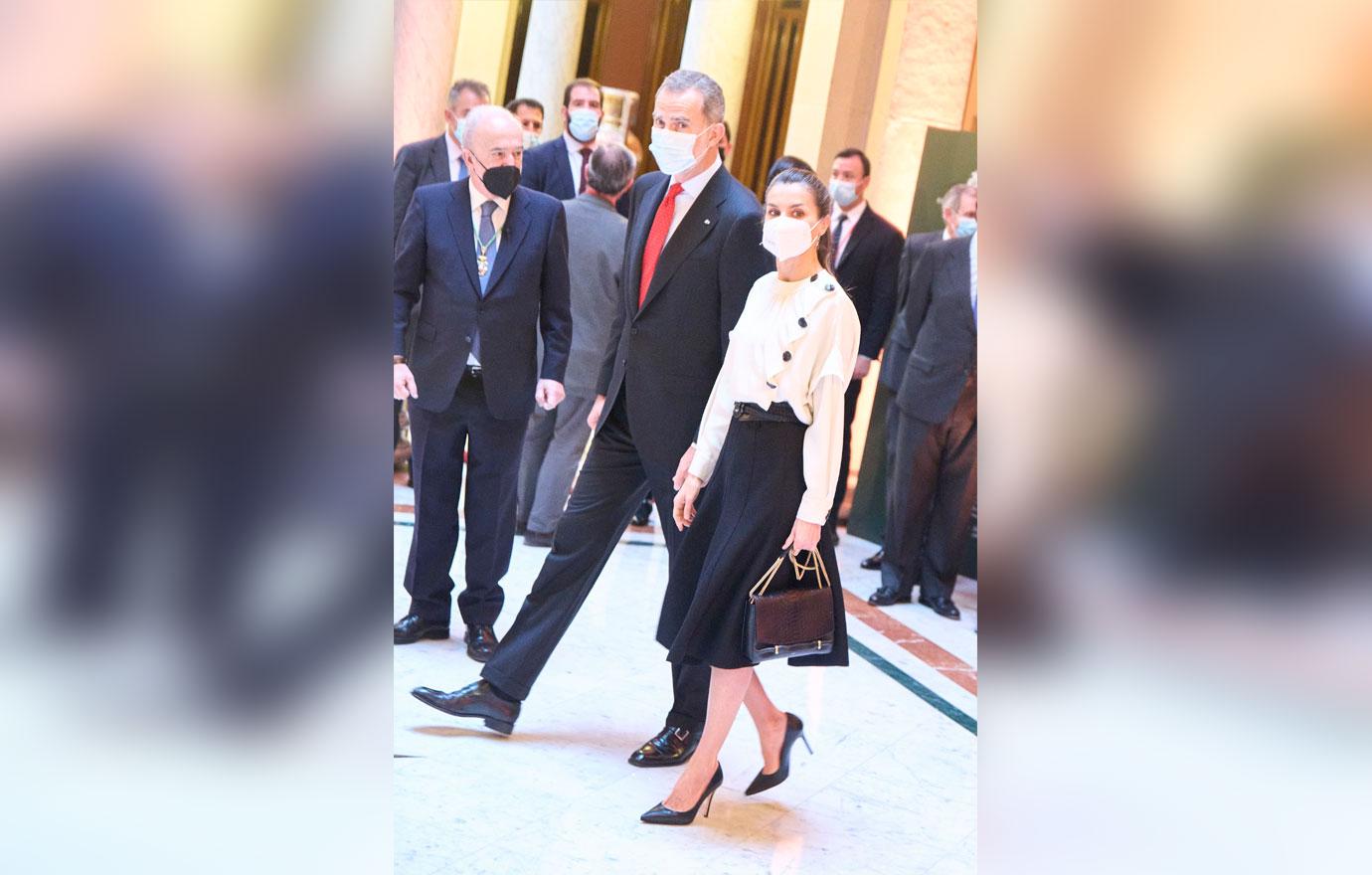 The message concluded, "Political ties were certainly severed; but not the linguistic ones, thanks to the strategy and the work carried out by the RAE, the highest and only representative, for decades, of the governance of our shared language."
The pair, who wore face masks, looked serious as they walked through the hallway.