Queen Elizabeth Reportedly Worried Prince Harry Was 'Too In Love' With Meghan Markle When They Got Married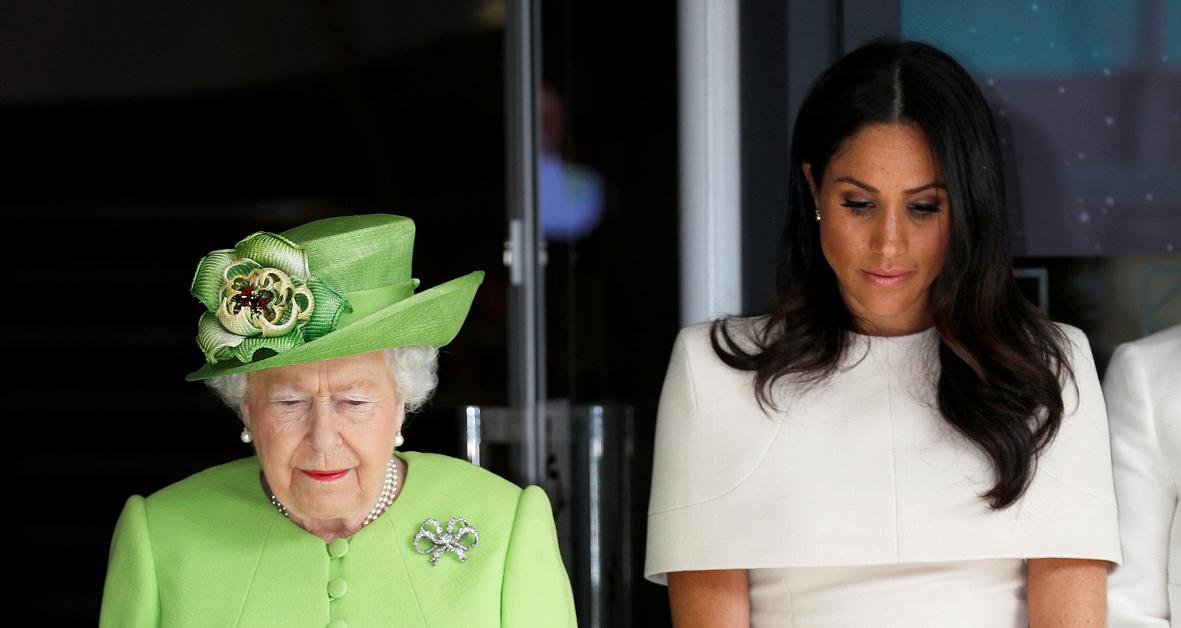 Queen Elizabeth apparently had her reservations about Meghan Markle.
In a new book, Elizabeth: an Intimate Portrait, Gyles Brandreth said: "The only concern the Queen let slip in the early days of the Sussexes' marriage was to wonder to a friend if Harry wasn't 'perhaps a little over-in-love'."
"This was as far as she came — to my knowledge at least — to ever uttering a word against the new Duchess of Sussex," Brandreth continued.
Article continues below advertisement
Though the former actress, 41, may have rubbed some family members the wrong way, it seems like she always had a great relationship with the Queen, who died on September 8.
Article continues below advertisement
After the matriarch's passing, the Suits star wrote a nice message about Prince Harry's grandmother.
"There's been such an outpouring of love and support. I'm really grateful that I was able to be with my husband to support him, especially during that time. What's so beautiful is to look at the legacy that his grandmother was able to leave on so many fronts. Certainly, in terms of female leadership, she is the most shining example of what that looks like," she told Variety in a new interview. "I feel deep gratitude to have been able to spend time with her and get to know her. It's been a complicated time, but my husband, ever the optimist, said, 'Now she's reunited with her husband.'"
Article continues below advertisement
While speaking to Oprah Winfrey in March 2021, Meghan revealed she and Queen Elizabeth had a strong bond, and she checked in on her when Prince Philip was in the hospital.
"This morning, I woke up earlier than H and saw a note from someone on our team in the U.K. saying that the Duke of Edinburgh had gone to the hospital," Meghan said to Winfrey. "But I just picked up the phone and I called the Queen just to check in."
"That's what we do," she explained. "Being able to default to not having to every moment go, 'Is that appropriate?'"
Article continues below advertisement