Queen Elizabeth Uses A Walking Cane While Viewing A Display Of Artifacts From British Craftwork Company — Pics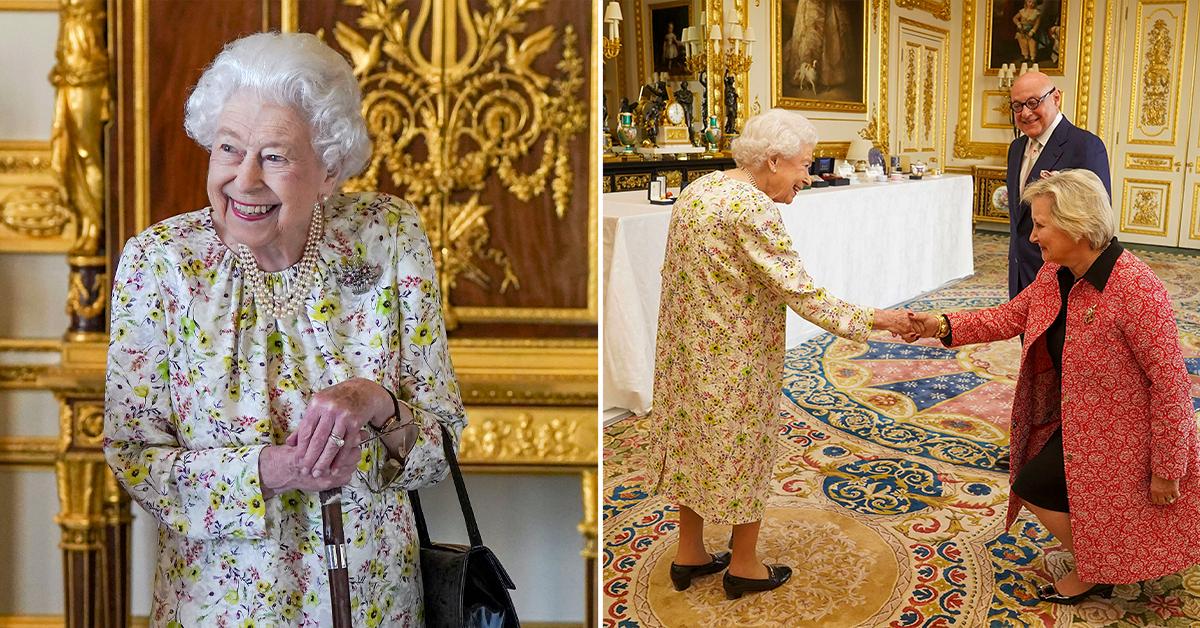 After it has been reported that Queen Elizabeth is having some trouble walking around, she showed everyone that she has been using a cane in the recent months.
While viewing a display of artifacts from a British craftwork company, Halcyon Days, she toured around the White Drawing Room at Windsor Castle on Thursday, March 24.
Article continues below advertisement
Scroll through the gallery below to see more photos!
Article continues below advertisement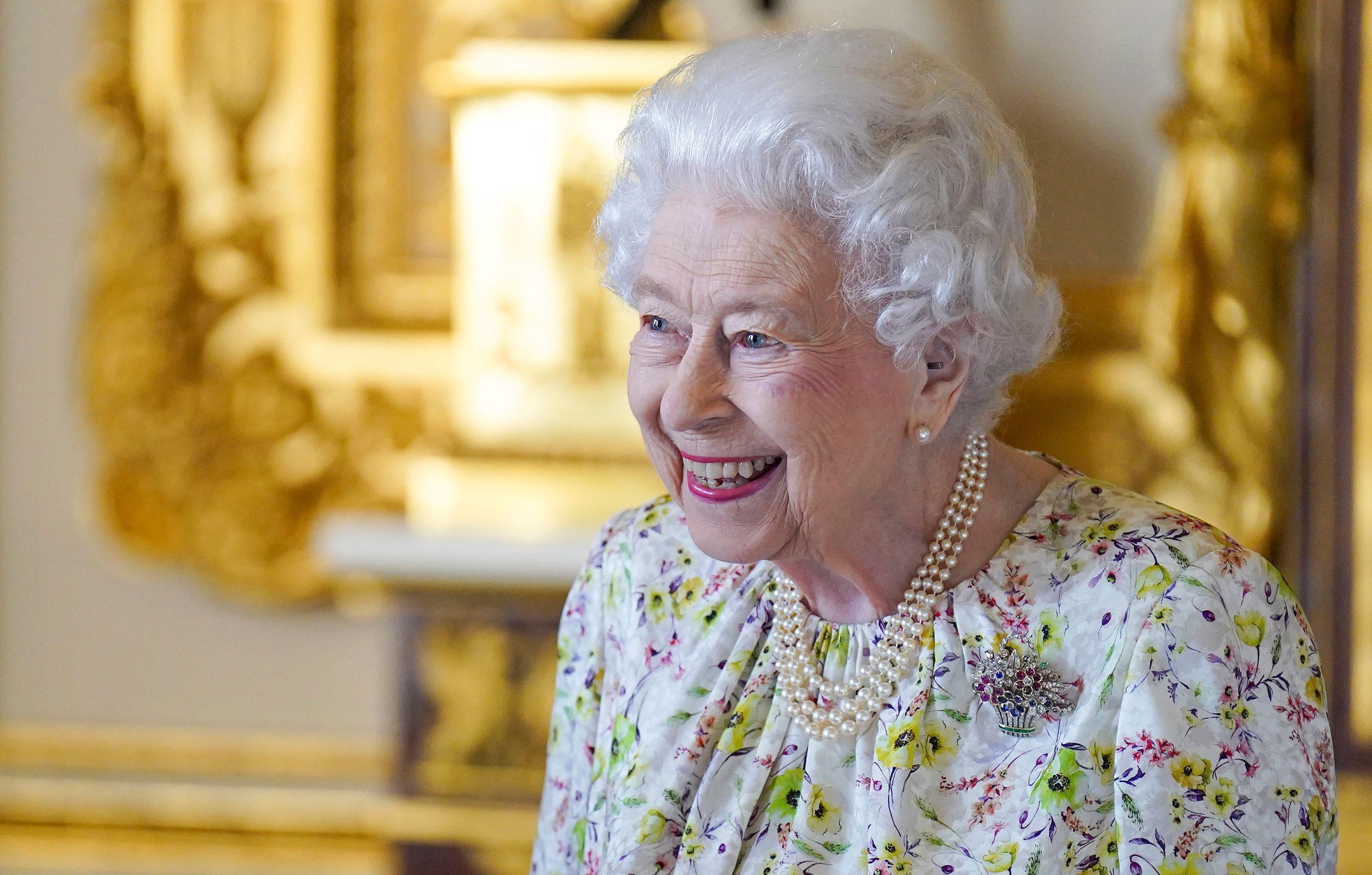 The matriarch, who sported a flower dress and a pearl necklace, looked like she was having a great time!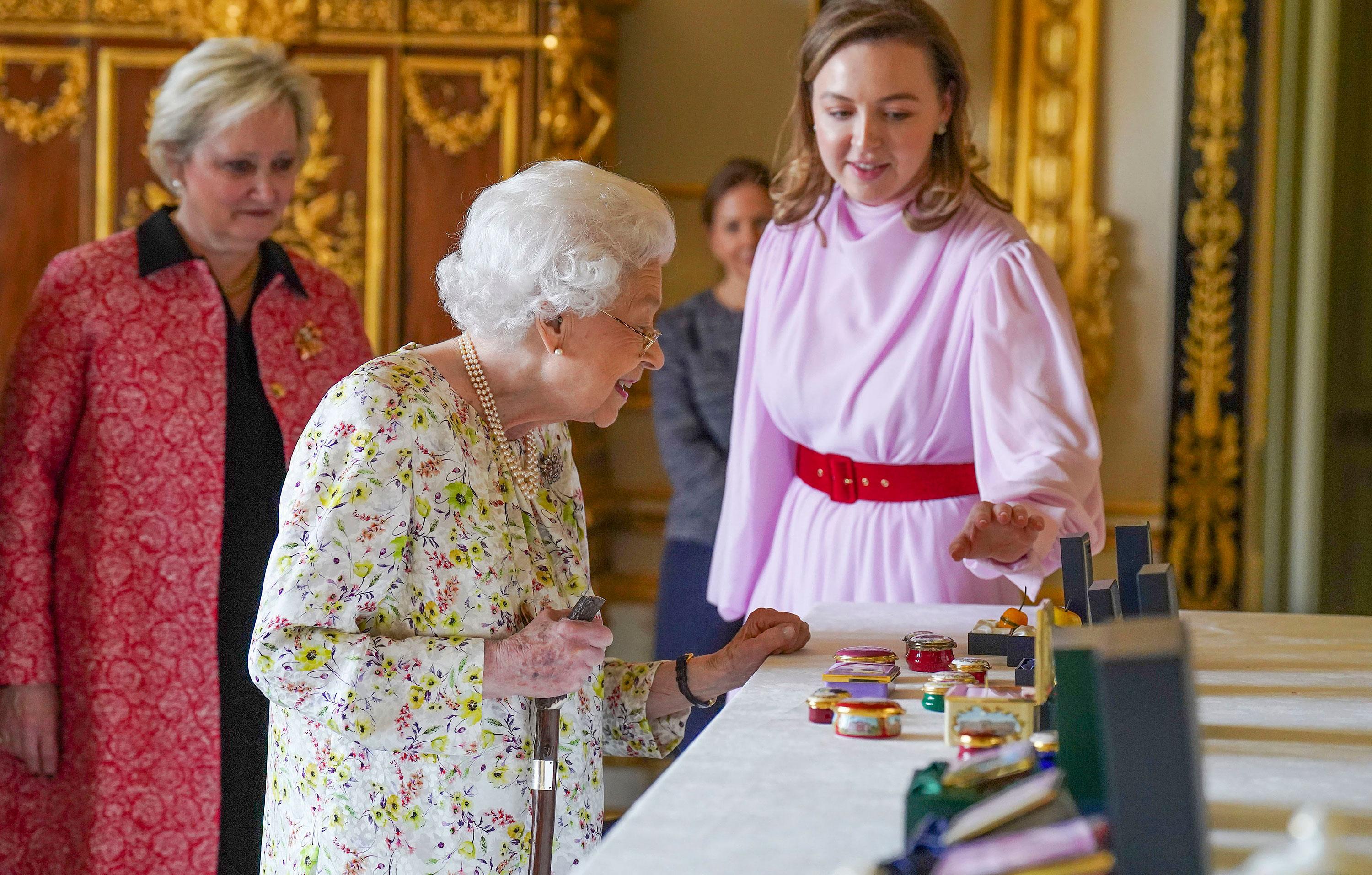 Article continues below advertisement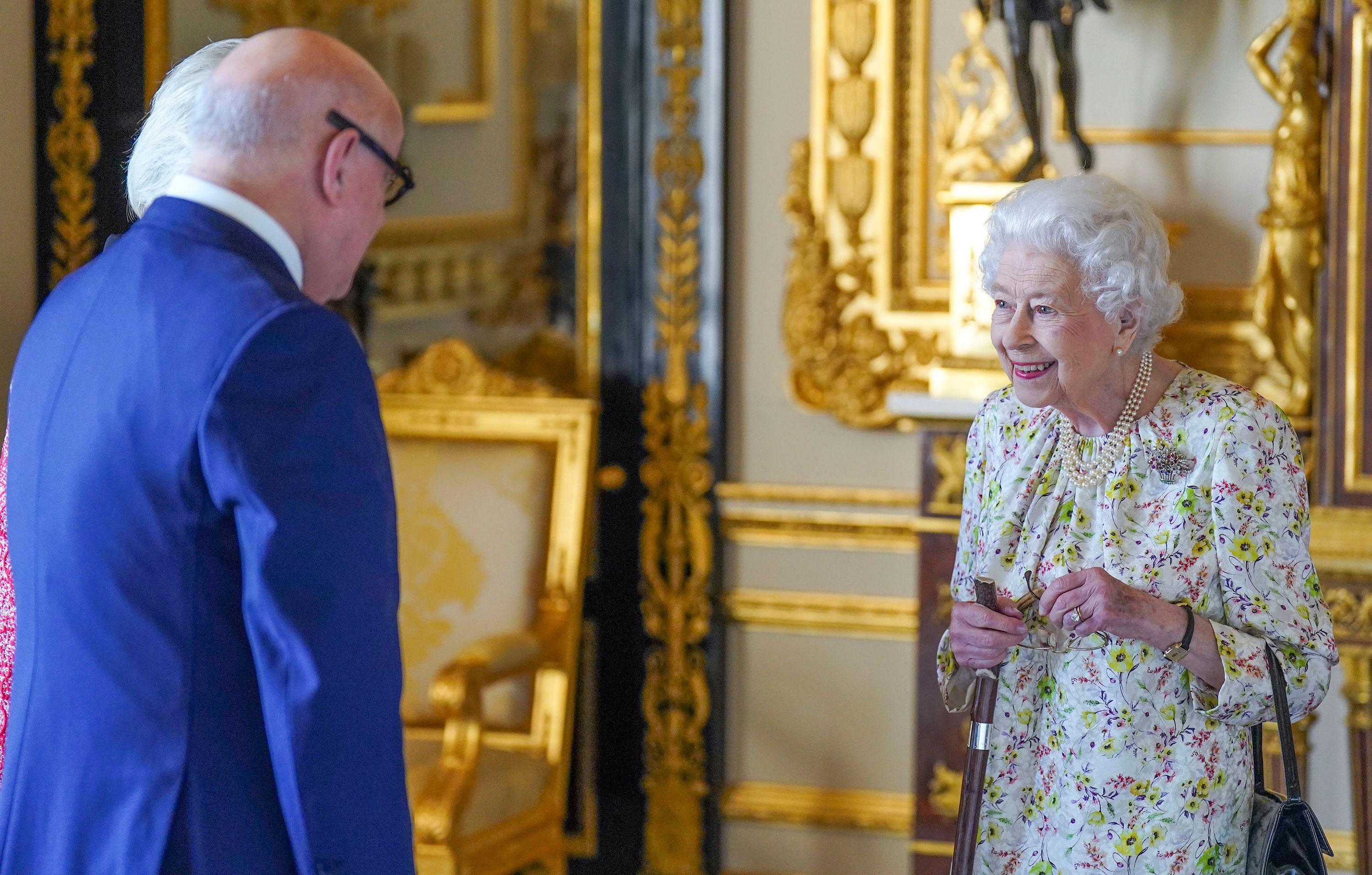 "This week at Windsor Castle, The Queen viewed a selection of enamel and fine bone china artefacts from @HalcyonDays_UK, to commemorate their 70th anniversary," the note read. "Her Majesty was shown some of the company's earliest designs from the 1950s and watched demonstrations of traditional enamel decoration and gilding.The company, which holds all three Royal Warrants, was established to revive the artisan of craft enamelling on copper, the company's craftsmen and master artists continue to employ traditional techniques that have been handed down for generations."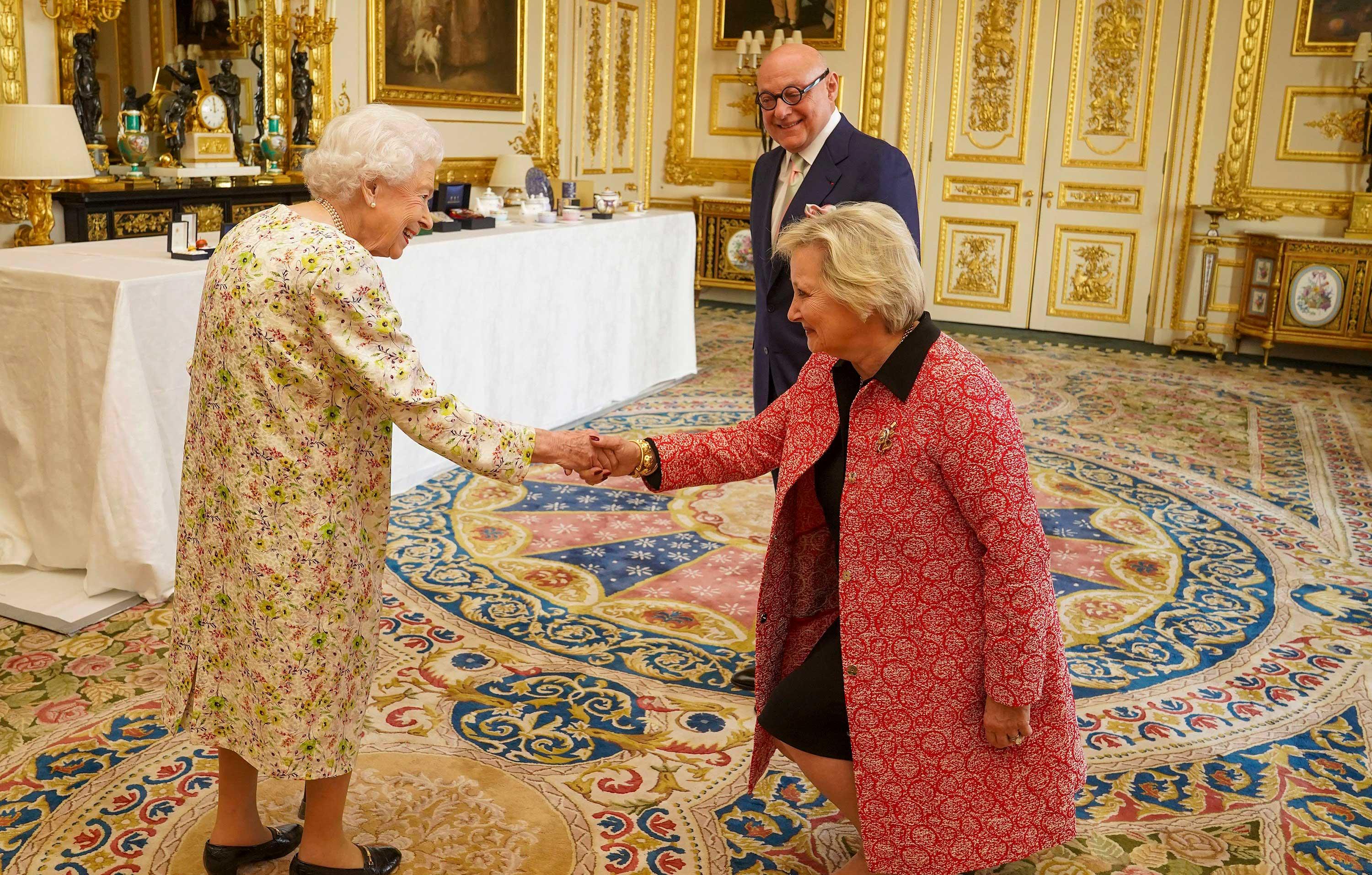 Of course, people loved to see the Queen moving around, especially since she just made a recovery from COVID-19.
One person wrote, "She is looking great❤️❤️👏👏," while another added, "Endless love to Her Majesty ♥️♥️♥️ long live Queen Elizabeth II 👏."
A third user added, "HRH looks so lovely in that dress.💕."
Article continues below advertisement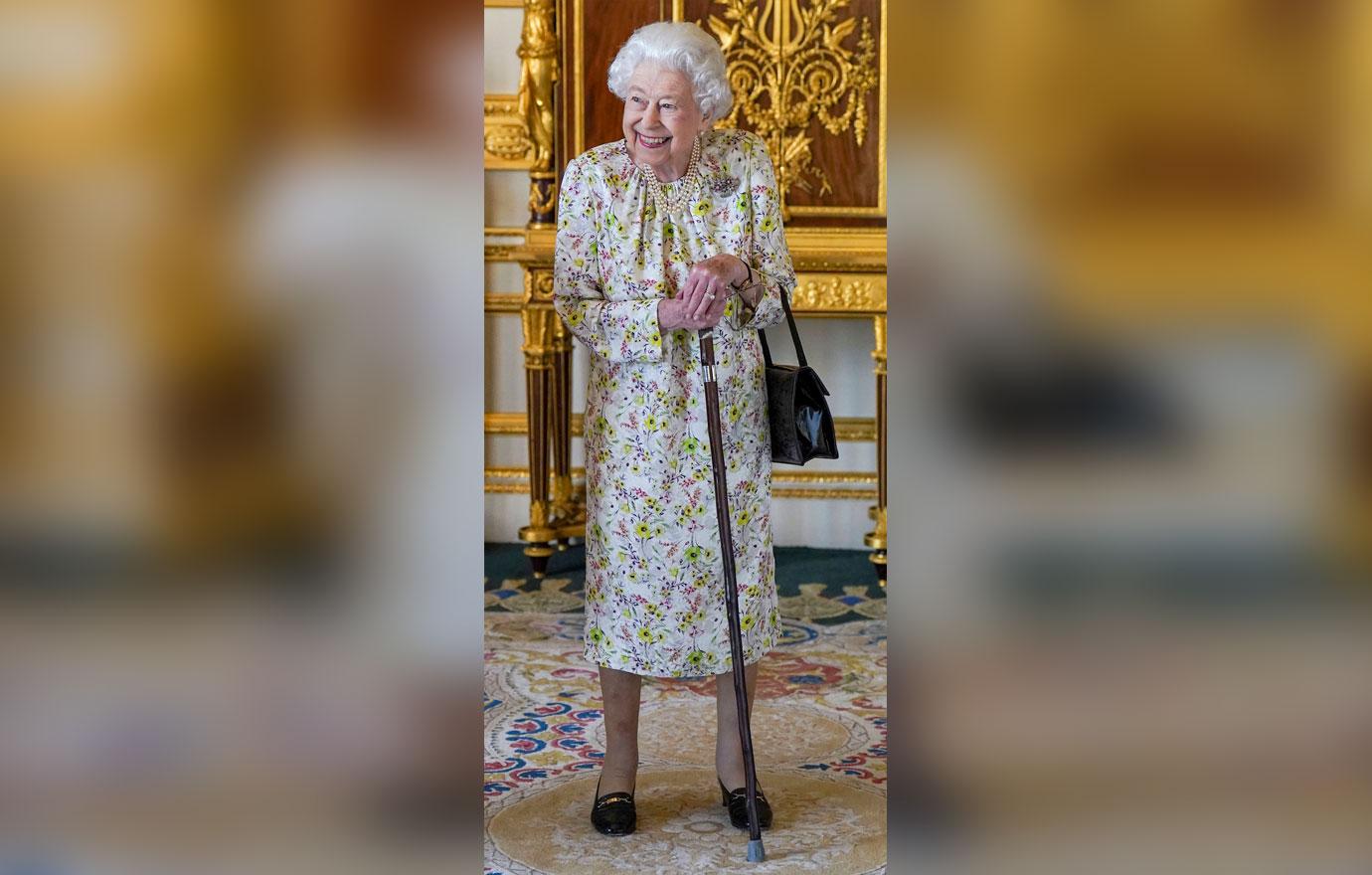 As The Royal Observer reported, the Queen hasn't been seen out that much lately — and there's a reason for that.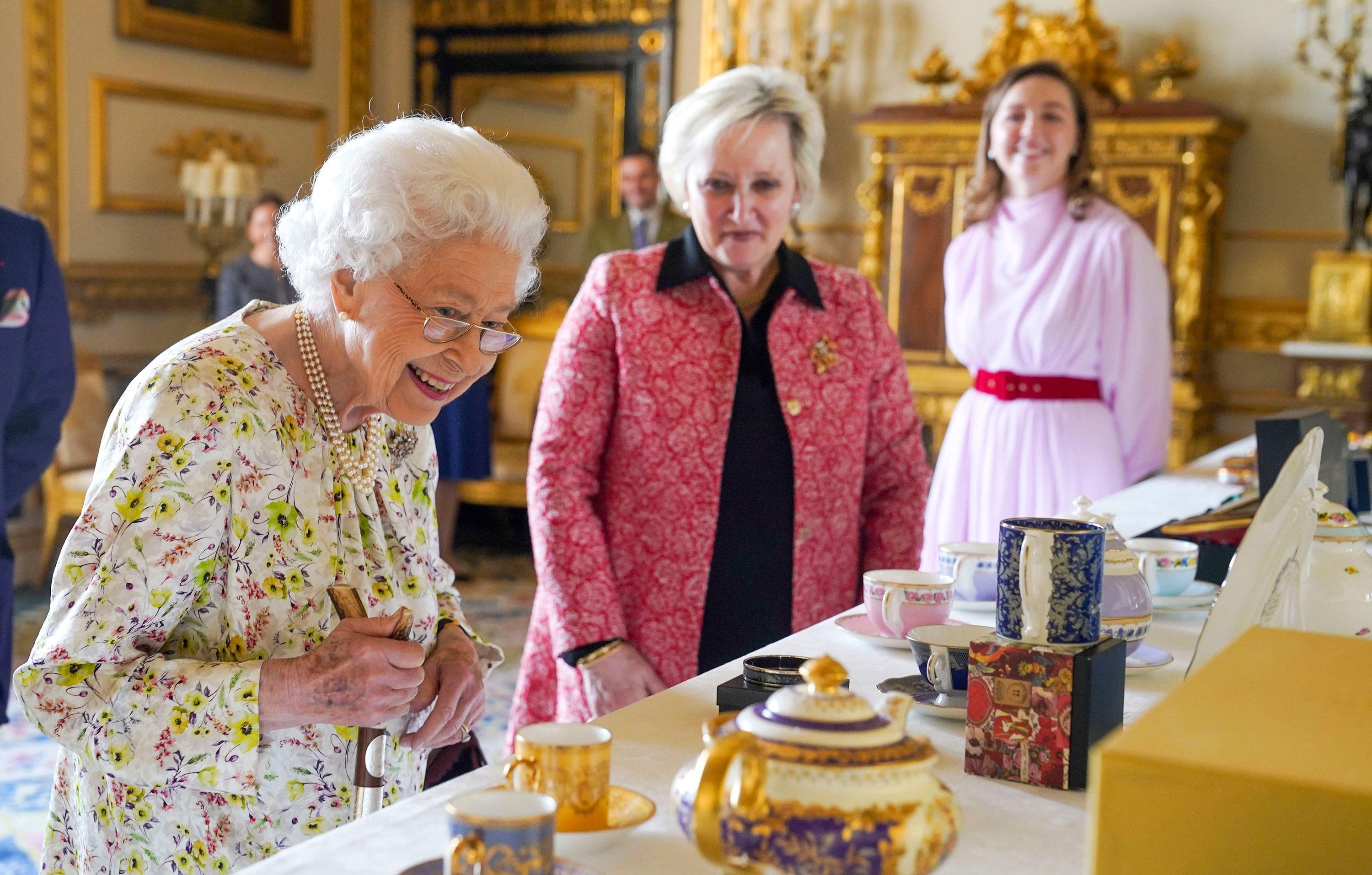 "Mobility is something of an issue now … I'm told by those very close to her that she's in very good spirits, you know — absolutely pin-sharp as ever," Robert Hardman, who has written several books on the monarch, told GB News. "But, but there is a mobility [issue] inevitably when you're coming up to your 96th birthday and also dignity, I think it's terribly important. She is the Queen, she wants to be seen as the Queen, she wants to look the part."