A Sweet Gesture! Queen Elizabeth Used Prince Philip's Cane During Latest Outing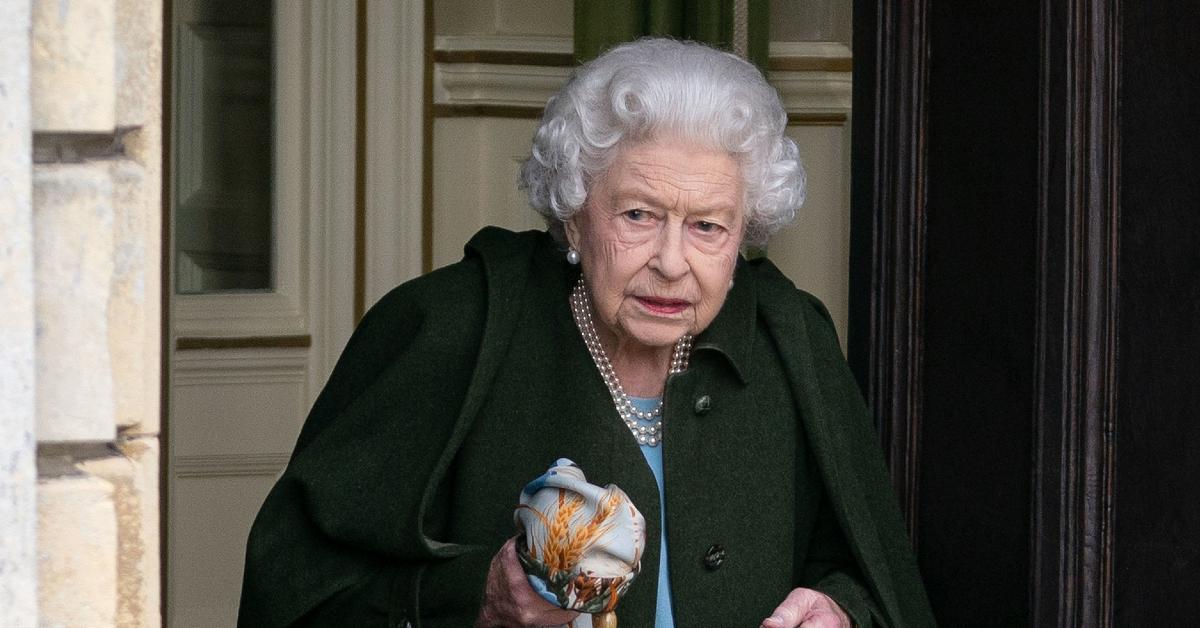 It's been almost one year since Prince Philip passed away at 99 years old, and Queen Elizabeth is still thinking about her late husband. So much so, she used his cane when she hosted a reception at Sandringham House over the weekend.
Article continues below advertisement
"I recognized the stick instantly as it was always kept in a pot by the front door. It was the Duke's stick, and it is very touching that the Queen has started using it," Prince Philip's biographer Gyles Brandreth told The Telegraph.
Article continues below advertisement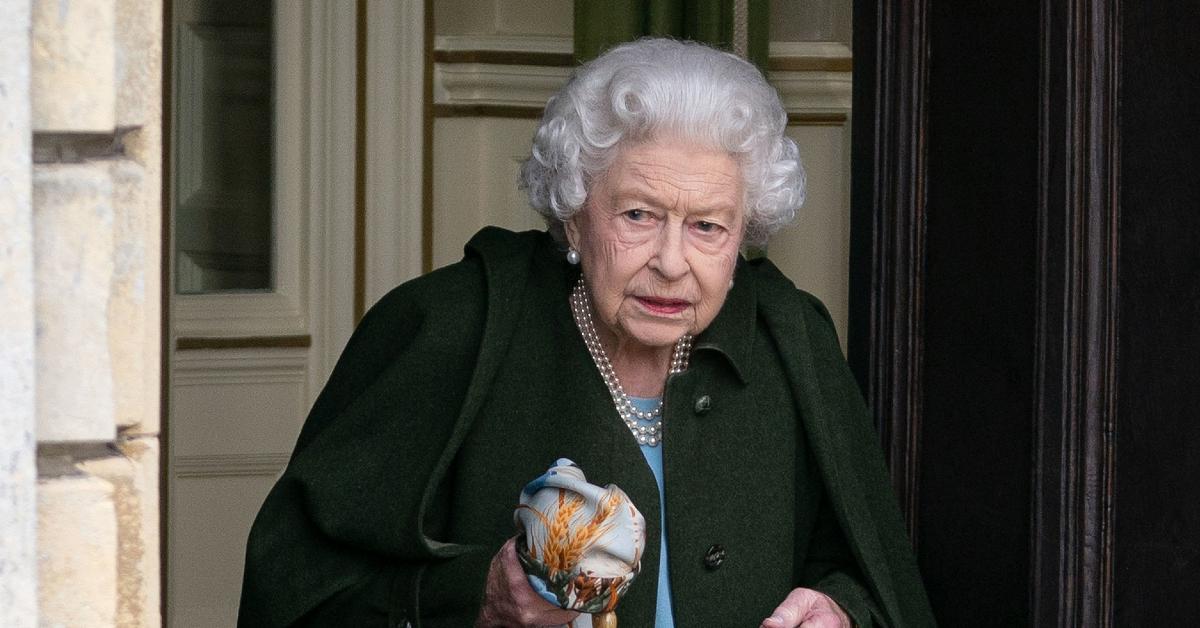 In October, the 95-year-old used a cane in public for the first time in 17 years, which worried some people. However, expert Camilla Tominey reassured everyone that she is doing just fine.
"She's ninety-five. I think she's just perhaps got some mobility issues," she said. "We saw this with the introduction of the walking stick. Frankly, it's a miracle that's only just been introduced."
Article continues below advertisement
Late last year, it was revealed that Queen Elizabeth was having some health issues — she was hospitalized and then later recovered at Sandringham.
Now, it seems like she is doing better than ever.
Article continues below advertisement
But when she announced Camilla's title change recently, historian Robert Lacey pointed out that the monarch acknowledges she is no spring chicken.
"In the message, she was acknowledging her own mortality and looking to the future. As she thought about her father George VI, she would have also thought about her mother and the importance she played as a partner to him," royal historian Robert Lacey told PEOPLE, adding that the matriarch is aware that she is getting older.
"And then, of course, with the passing of Prince Philip, she is considering the sacrifices and difficulties of being a consort," he continued.
"I remain eternally grateful for, and humbled by, the loyalty and affection that you continue to give me," the Queen said about Camilla's title. "And when, in the fullness of time, my son Charles becomes King, I know you will give him and his wife Camilla the same support that you have given me. And it is my sincere wish that, when that time comes, Camilla will be known as Queen Consort as she continues her own loyal service."