Queen Elizabeth Pokes Fun At Her Age While Speaking About The Special Award She Received As A Teen From The Royal Life Saving Society — Watch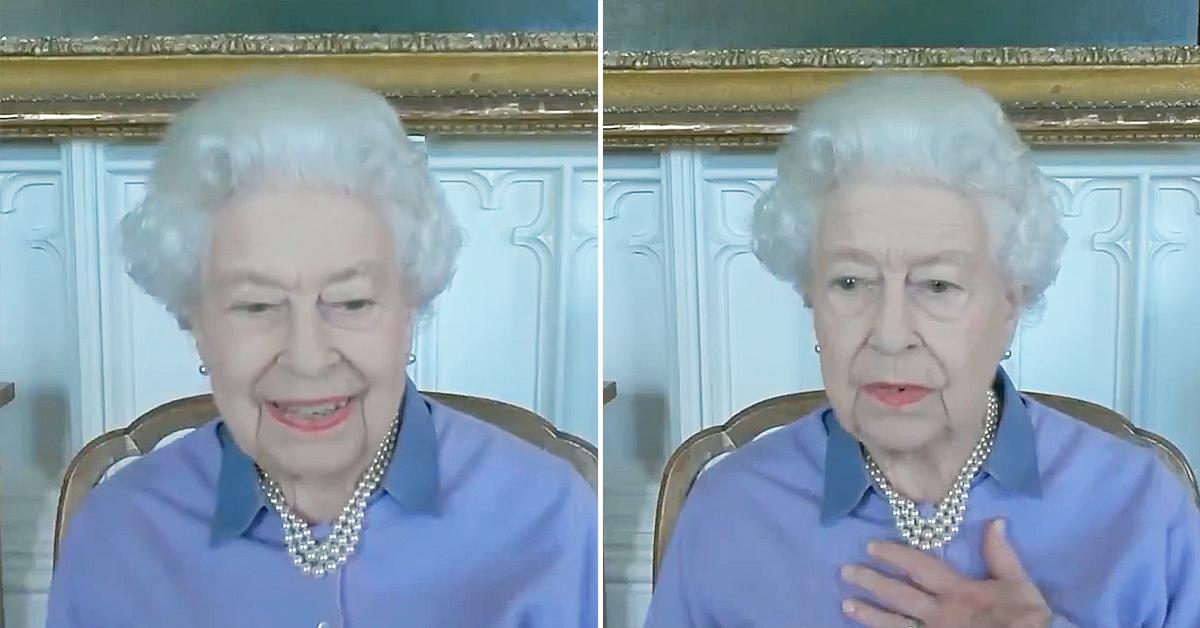 She's got jokes! Queen Elizabeth spoke out about the special award she received as a teenager from the Royal Life Saving Society — a drowning prevention charity founded in 1891 in the U.K. — and even poked fun at her age in the video chat.
Article continues below advertisement
"You obviously completed a life-saving award. What was one of the memories that stuck out for you when you did it?" Sarah Downs, a student who saved a little boy's life when she was on duty as a lifeguard at a swimming pool in Exeter in 2018, asked on the call.
"Well, it was all done in the bathtub, in the swimming pool, and I suppose I didn't actually realize what I was doing. I think I must have been 12 or 14? It's a very long time ago, I'm afraid," the 95-year-old said, referring to the junior respiration award she received after training at a club in London where she and her sister, Princess Margaret, took swimming lessons. "I think it's changed a lot."
Article continues below advertisement
"It was in fact 80 years ago," Clive Holland, deputy Commonwealth president of the society, said.
"That's terrible!" the Queen quipped about her old age.
Article continues below advertisement
"I didn't realize I was the first one [to hold the award] — I just did it and had to work very hard for it!" she said on the call. "It was a great achievement and I was very proud to wear the badge on the front of my swimming suit. It was very grand, I thought."
The point of the call was for the Queen to virtually present Dr. Stephen Beerman with the King Edward VII Cup.
"Ten years after the foundation of the Royal Life Saving Society in 1891 our first Royal Patron, King Edward VII, presented a cup to the Society for an international competition. The first of these was held in 1903 and was won by a team from the English Amateur Swimming Association," the website reads about the prestigious award.
Article continues below advertisement
"I'm very delighted to be able to present you with this Cup – a very large cup, which one day you might see if you come to London," Elizabeth said.