Queen Elizabeth Launches Her Own Beer, 2 Different Varieties Will Be Sold At Sandringham's Gift Shop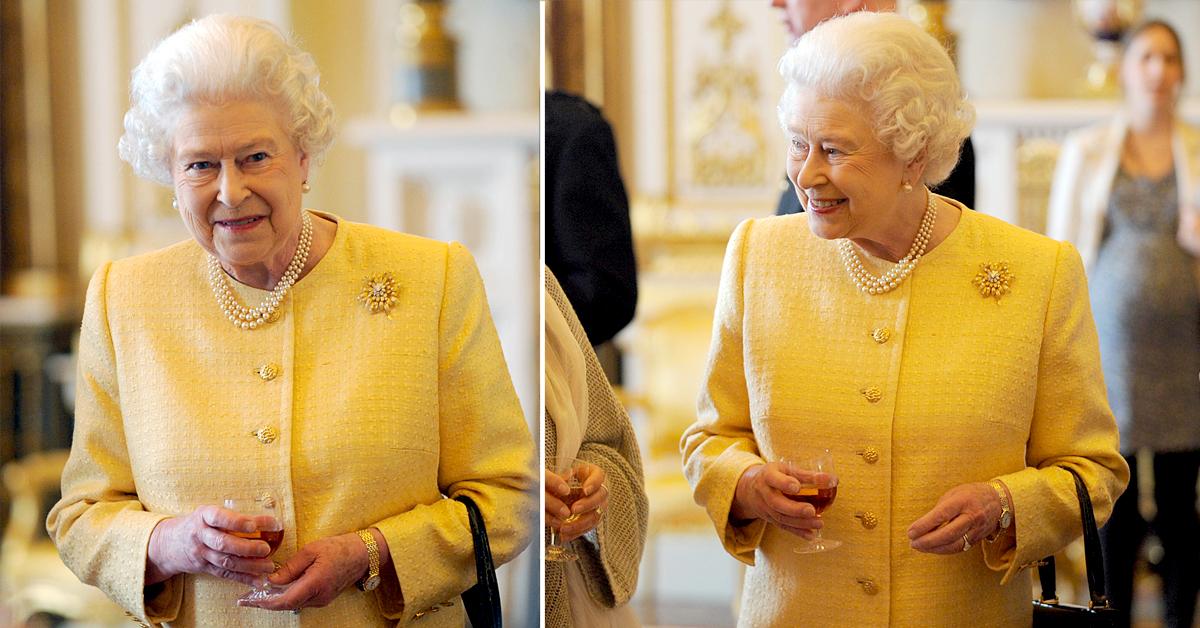 Queen Elizabeth is is dipping her toes into the hospitality industry. The 95-year-old approved the sale of a range of beer brewed from plants grown on her Sandringham estate in Norfolk, England, PEOPLE confirmed on May 4.
Article continues below advertisement
The beers — which are sold at the Sandringham gift shop for $5.50 — either come in a traditional English "bitter" or a stronger Golden IPA and are produced by Barsham Brewery in Norfolk.
"Made in the UK for the Sandringham Estate," the label, which features a hare and a pheasant, reads. "The Sandringham Estate is a wildlife haven for Pheasants, Hares, Owls and many other species thrive in the wood and farmland habitats."
Article continues below advertisement
Sandringham's gift shop already sells its own Celebration Gin, which is made in a distillery on the property.
Article continues below advertisement
But the Queen's "favorite" drink is gin and Dubbonet, which is liquor, Dubbonet (a sweet wine), lemon and ice all combined into one, her former chef Darren McGrady revealed.
Article continues below advertisement
"She doesn't wake up in the morning and have a large gin and tonic," he said after reports surfaced that the Queen had a cocktail with every meal, adding that she will occasionally have a glass of sweet German wine, but "just in the evening. She certainly doesn't drink four glasses a day."
Article continues below advertisement
Buckingham Palace even released its own bottle of gin in 2020. "The spirit has a unique royal origin, with many of its citrus and herbal notes sourced from botanicals gathered in the Buckingham Palace Garden," the description on the estate's website reads.
"Lemon, verbena, hawthorn berries and mulberry leaves are among the 12 botanicals hand-picked for the gin in the Gardens at Buckingham Palace, which span 16 hectares and provide a habitat for 30 species of bird and over 250 species of wild flower," it adds.
Now, they are releasing a new variety of gin, which will be mixed with "hand-picked whole sloe berries," the release says. The drink, which can be purchased for $41, gives the gin "a unique and intense fruit flavor."