Queen Elizabeth's New Year's Eve Tradition Is Quite Quirky!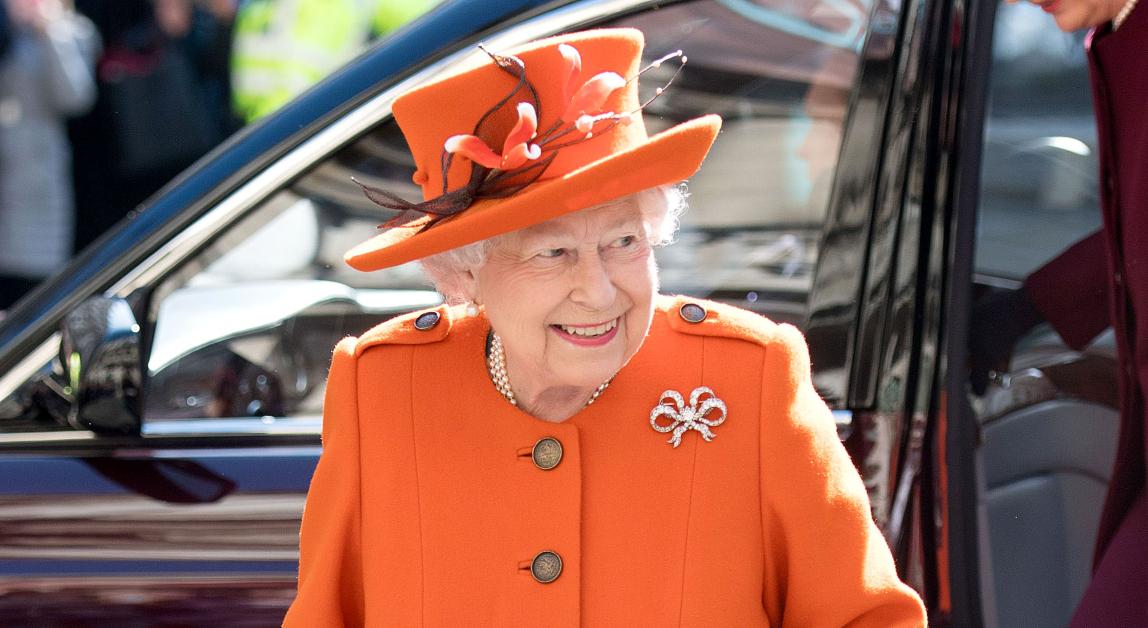 Queen Elizabeth will be ringing in the new year at Windsor Castle this year, and it's likely that she will play this traditional game called Lucky Dip.
Article continues below advertisement
According to author Brian Hoey, who wrote At Home with the Queen, the 95-year-old has a tub filled with sawdust with folded pieces of paper, which is brought to her by a footman. The Queen and her guests then pick out a piece of paper and read the random message, which supposedly predicts what the upcoming year will look like.
"Each member of the royal family takes a lucky dip and if their particular forecast is not very favorable, the poor footman gets the blame," he explained.
Article continues below advertisement
"The predictions are written up by the household but approved by the Queen and the Duke of Edinburgh," a source told the Daily Star about the December 31 night. "Each member of the family picks out an envelope and reads out their ­prediction to the rest of the room. They're meant to be funny but like all the family's humor there's an element of score settling and getting even to them."
Article continues below advertisement
This year, the Queen had to change her Christmas plans due to the uptick in COVID-19 cases. However, it seems like she was not alone, as Prince Charles and Camilla, Duchess of Cornwall were able to join her for the day.
In her annual Christmas speech, she touched upon losing her husband of 73 years, Prince Philip, but seemed intent on making 2022 a great year.
Article continues below advertisement
"Although it's a time of great happiness and good cheer for many, Christmas can be hard for those who have lost loved ones. This year, especially, I understand why," she began. "But for me, in the months since the death of my beloved Philip, I have drawn great comfort from the warmth and affection of the many tributes to his life and work – from around the country, the Commonwealth and the world. His sense of service, intellectual curiosity and capacity to squeeze fun out of any situation were all irrepressible. That mischievous, enquiring twinkle was as bright at the end as when I first set eyes on him."