Queen Elizabeth Needs To 'Be Front & Center In The Coming Year To Keep The Royal Brand From Being Submerged By The Oncoming Tide Of Negative Press,' Expert Claims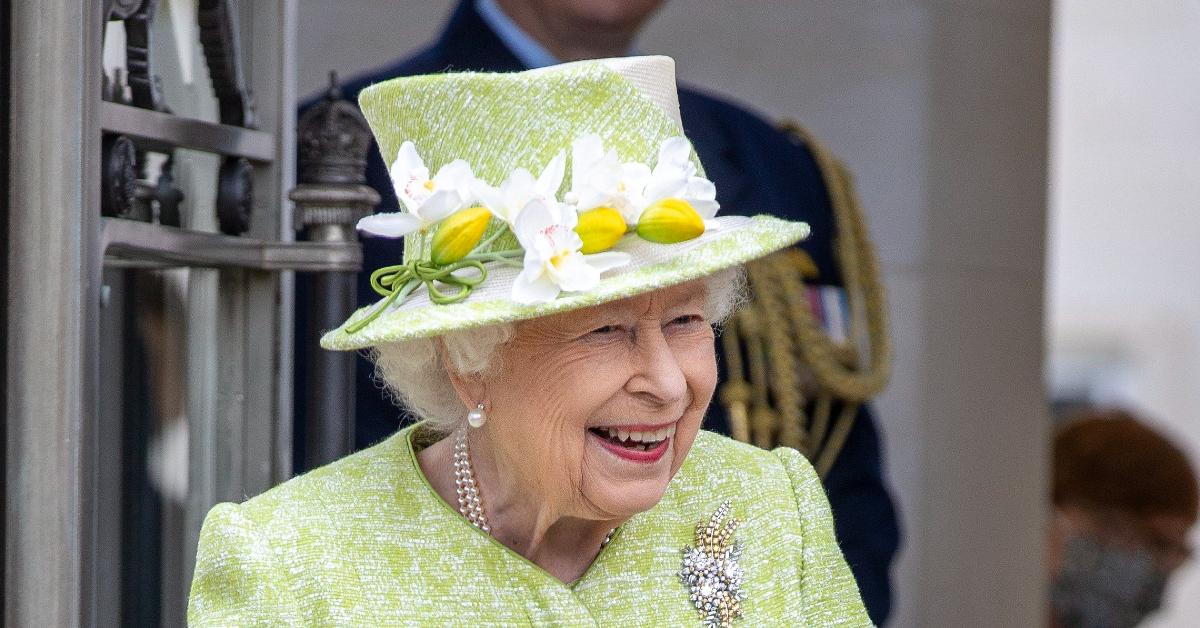 According to expert Daniela Elser, Queen Elizabeth needs to get better so that 2022 will be a better year for the royal family. Next year, the 95-year-old will attend the Platinum Jubilee, but she also has to deal with Prince Andrew's sexual assault case and Prince Harry releasing his tell-all.
Article continues below advertisement
"And this is where the Jubilee comes in. It's a chance to try to wash away the lingering bad taste in the public's mouth when it comes to the royal family. Courtiers need the Queen to be shipshape and ready for action (by which I mean, waving and occasionally smiling) in 2022 to lead this PR charge, to project family unity and continuity and to add some much needed dignity to proceedings," she wrote for News.com.au. "I use the word 'try' here because no matter the palace's best laid plans, the chances of The Firm being able to once and for all move on from the Andrew and Sussex debacles in the coming months is precisely zero."
She continued, "In short: There will be an even greater need for the Queen to be front and centre in the coming year to keep the royal brand from being submerged by the oncoming tide of negative press. Therefore, there is even more reason to keep her tucked away at Windsor right now to recuperate and to rebuild her strength ahead of what is already shaping up to be an arduous and turbulent year."
Article continues below advertisement
The Queen was hospitalized for a night in October, but the palace reassured the public she was doing just fine. The monarch was then told to rest for a couple of weeks, but she ended up not attending an event on November 14.
Article continues below advertisement
"The Queen, having sprained her back, has decided this morning with great regret that she will not be able to attend today's Remembrance Sunday Service at the Cenotaph," a statement read. "Her Majesty is disappointed that she will miss the service. As in previous years, a wreath will be laid on Her Majesty's behalf by The Prince of Wales. His Royal Highness, along with The Duchess of Cornwall, The Duke and Duchess of Cambridge, The Earl and Countess of Wessex, The Princess Royal and Vice Admiral Sir Tim Laurence, The Duke and Duchess of Gloucester, The Duke of Kent and Princess Alexandra will be present at the Cenotaph today as planned."
Article continues below advertisement
"I just want to say that I know everybody will be wanting to offer their best wishes to Her Majesty," he said at a press conference. "I just wanted to reassure everybody that I did see the Queen for an audience at Windsor on Wednesday and she's very well. It shouldn't need saying, but I wanted to say so anyway."