Queen Elizabeth Drops Out Of All Buckingham Palace Garden Parties This Year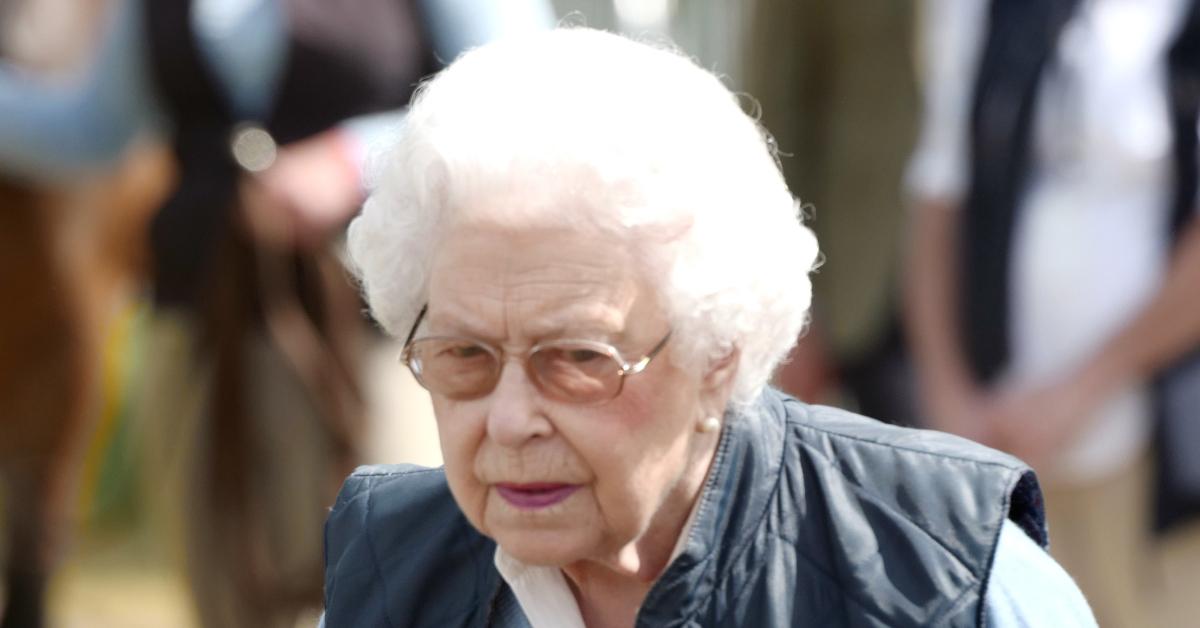 Queen Elizabeth will not be seen out at certain gatherings going forward, it's been revealed.
Going forward, four parties will take place in the next few weeks, but the matriarch, 96, is choosing to opt out.
"Her Majesty The Queen will be represented by other members of the Royal Family at this year's Garden Parties, with details on attendance to be confirmed in due course," a statement read. "The Queen has given permission for the Not Forgotten Association Annual Garden Party to be hosted by the Princess Royal, as the charity's patron, in the Buckingham Palace Garden on Thursday, May 12."
Article continues below advertisement
The monarch typically welcomes more than 30,000 guests to the palaces over each year, but due to the ongoing pandemic, the events were canceled in 2020 and 2021.
This year, the shindigs will be returning, but it's not clear why the Queen has decided to drop out.
As The Royal Observer reported, the Queen has been issues moving around as of late.
"Mobility is something of an issue now … I'm told by those very close to her that she's in very good spirits, you know — absolutely pin-sharp as ever," Robert Hardman, who has written several books on the monarch, told GB News. "But, but there is a mobility [issue] inevitably when you're coming up to your 96th birthday and also dignity, I think it's terribly important. She is the Queen, she wants to be seen as the Queen, she wants to look the part."
Article continues below advertisement
It's no surprise the Queen is trying to hold back from work commitments, and it's something she may do in the future.
"The assumption must now be that the Queen will not be present at events," an insider told The Mail on Sunday. "If Her Majesty does attend, it will be decided on the day and she will be accompanied by another member of the royal family."