Queen Elizabeth Finds It Difficult 'To Not Really Be Able To Intervene' In Prince Harry's Security Debacle, Expert Says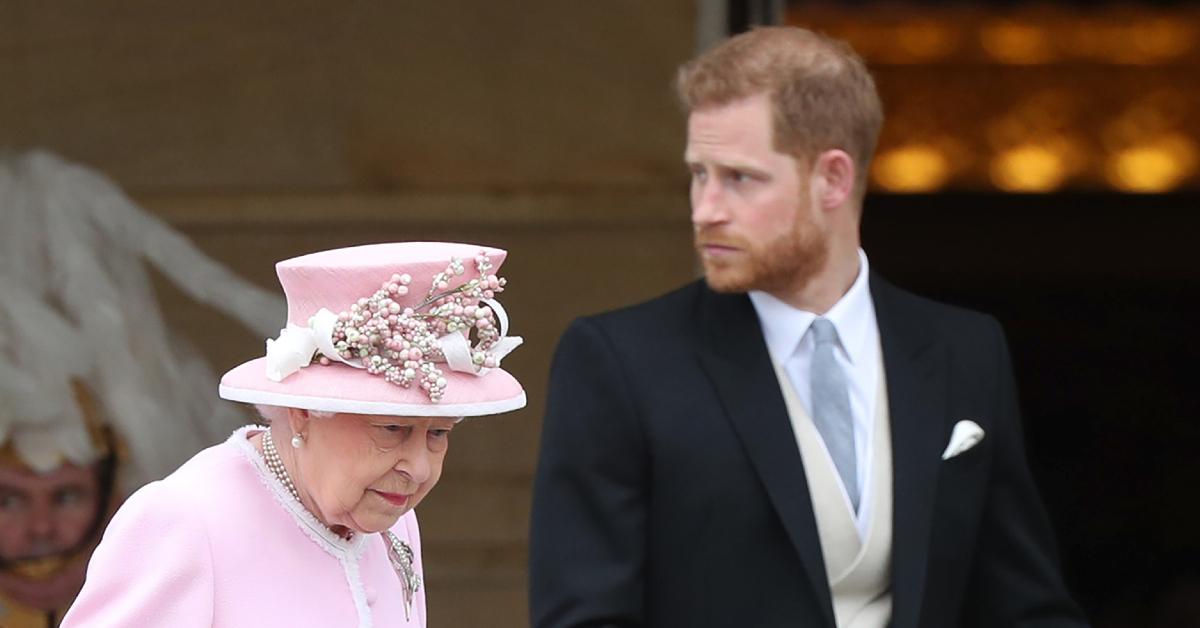 Queen Elizabeth is trying not to pick sides after Prince Harry is demanding that he gets added security when he returns to the U.K.
Article continues below advertisement
"[It's] hard for her, as a grandmother, to not really be able to intervene," royal expert Kristin Contino told Us Weekly. "She's [not] going to go up against the government and say, 'Well, you know, you need to give him security.' Because right now, the metropolitan police [are] saying they've conducted a review and [concluded that] the threat is considered low to him."
Unfortunately, the 95-year-old is "always going to choose [the] monarch at the end of the day," Contino noted.
Article continues below advertisement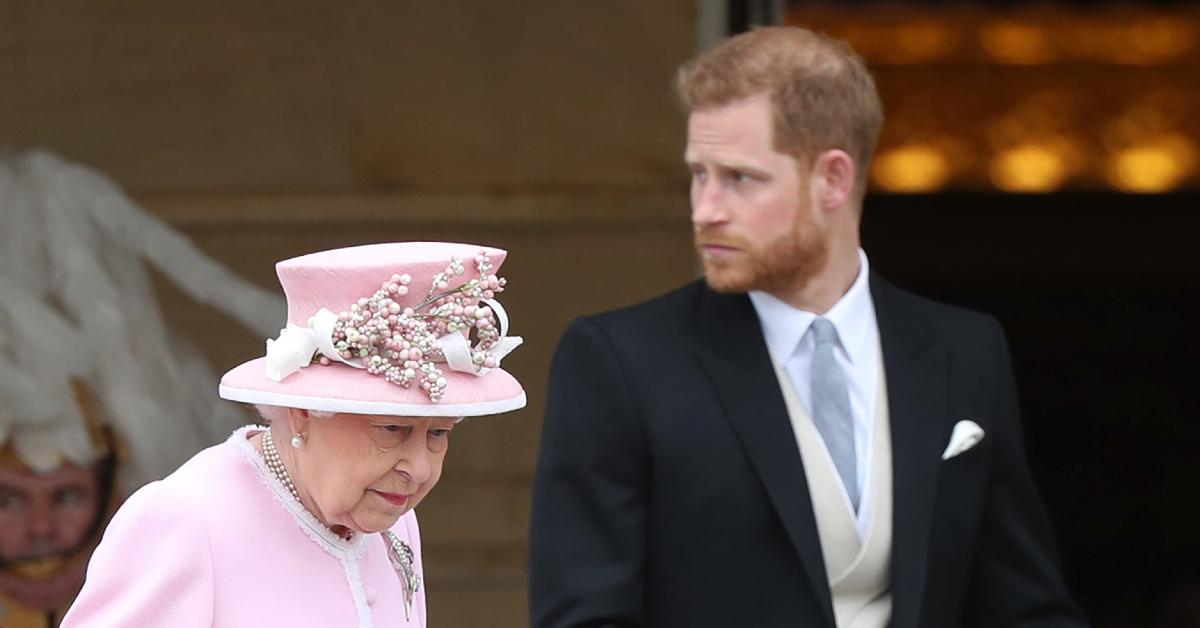 Article continues below advertisement
The 37-year-old is threatening legal action against the U.K. government, as he wants added protection for his wife, Meghan Markle, and two kids, Archie, 2, and Lilibet, 7 months. "Prince Harry inherited a security risk at birth, for life," a statement began. "He remains sixth in line to the throne, served two tours of combat duty in Afghanistan, and in recent years his family has been subjected to well-documented neo-Nazi and extremist threats. While his role within the Institution has changed, his profile as a member of the Royal Family has not. Nor has the threat to him and his family."
The statement continued, "The Duke and Duchess of Sussex personally fund a private security team for their family, yet that security cannot replicate the necessary police protection needed whilst in the U.K. In the absence of such protection, Prince Harry and his family are unable to return to his home. The Duke first offered to pay personally for U.K. police protection for himself and his family in January of 2020 at Sandringham. That offer was dismissed. He remains willing to cover the cost of security, as not to impose on the British taxpayer. As is widely known, others who have left public office and have an inherent threat risk receive police protection at no cost to them."
Article continues below advertisement
It's unclear what happens from here, as the request is quite complicated. "His issue is that he thinks he needs a greater police protection when he's in the U.K. and that raises a lot of issues in terms of precedent. People are saying well, 'Is that setting a precedent for members of the public to pay the police for private security?' And, 'Is the metropolitan police for hirer?'" the author shared.