Professor Kehinde Andrews Says Queen Elizabeth 'Is The Number One Symbol Of White Supremacy In The World' After Oxford Students Want Portrait Of Her Majesty Taken Down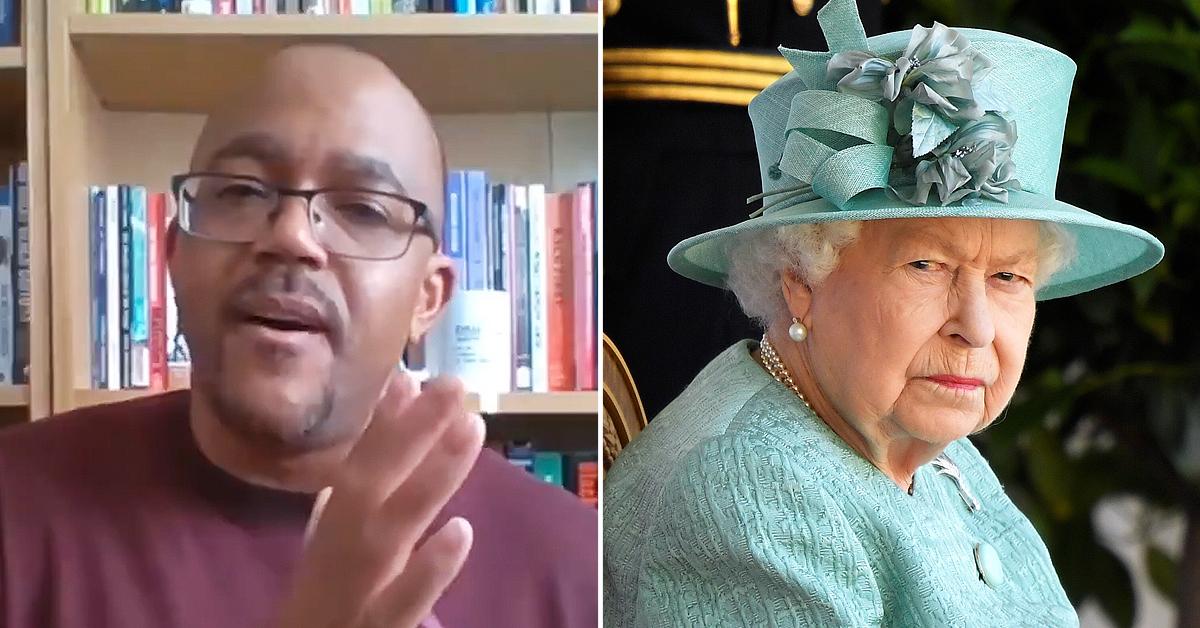 Professor Kehinde Andrews did not hold back how he feels about the British monarchy while appearing on Good Morning Britain — just one day after students at Oxford University made it known they want a portrait of Queen Elizabeth taken down.
Article continues below advertisement
"If we are honest The Queen is the number one symbol of white supremacy in the world," Professor Andrews, who teaches Black Studies at Birmingham University, said. "That is what she represents. What else could you say?"
Article continues below advertisement
"But the Commonwealth aren't a collection of enslaved countries," Richard fired back. "The countries that belong to the Commonwealth do so purely voluntarily. It's not an empire. You can't call it an empire, because it's not!"
The teacher said things "may have changed slightly," but "counties like Jamaica are part of the Commonwealth because their economies are still heavily dependent on colonial ideas and practices."
Article continues below advertisement
"This is actually why they vote to stay in the Commonwealth. The idea this suddenly changed and everything is great is complete nonsense. Actually, most parts of the former colonies are still in a very deeply colonial relationship, economically, with the U.K. and the Queen represents that. So, the students are 100 percent right," he added.
Article continues below advertisement
One person wrote, "#GMB @GMB the queen is a white supremacist....SWITCHED OFF. Sort out your programme!" while another added, "#GMB who is this muppet? I am no fan of the monarchy, but the Queen being a white supremacist. What a moron."
Article continues below advertisement
However, Gavin Williamson, Secretary of State for Education, responded to the report, saying: "Oxford University students removing a picture of the Queen is simply absurd. She is the Head of State and a symbol of what is best about the United Kingdom. During her long reign she has worked tirelessly to promote British values of tolerance, inclusivity and respect around the world."