Diana Once Called William & Harry 'Bloody Nuisances,' Princess' Confidante Ken Wharfe Recalls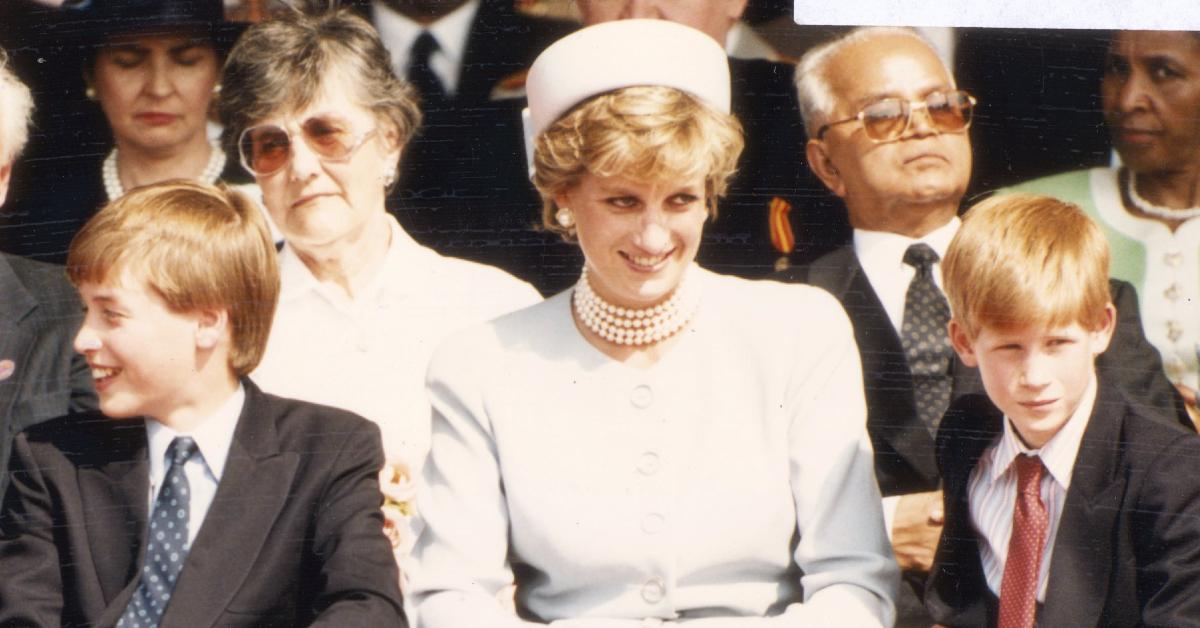 Princess Diana's former bodyguard Ken Wharfe recalled the moment that he met Prince William and Prince Harry when they were younger.
Article continues below advertisement
"I was shown into a drawing room where Diana was sitting on the sofa," he wrote in his upcoming book Diana: Remembering The Princess. "William was attempting to play a piano and Harry was being an entertaining pest, standing on a table, picking apart some lilies in a vase. Immediately, Diana said to me: 'I don't envy you, Ken, looking after my kids — they can be a bloody nuisance.'"
"That candid, informal exchange set the scene for the rest of our working relationship," he continued. "There wasn't this barrier between Royalty and me, the policeman, the servant or whatever. It was more as though a sister or friend was speaking to me, and that was extraordinary."
Article continues below advertisement
Wharfe worked for Princess Diana for five years but later resigned amid her separation from Prince Charles.
"It was around then I decided it was probably the right time to leave," he wrote. "I simply felt that I couldn't keep her safe any longer as her behavior was so erratic. I didn't know at that point that, just a few weeks later, she would decide to live without any security cover. And that would ultimately lead to her death."
Article continues below advertisement
Princess Diana died in 1997, but Wharfe now sees that Prince Harry is following in her footsteps, especially when he made the decision to leave the royal family in 2020.
"There is no doubt in my mind that she would completely understand the position Harry finds himself in and would probably have been jetting across the Atlantic on a regular basis to offer help," he shared.
"William and Harry are very much their mother's boys in so many ways, even though there are differences between them," he continued. "Although William has perhaps reverted to a world away from the limelight when it comes to his children, he does try to engage and to bring a more modernized approach. But with Harry, we can see Diana's legacy more clearly – and when he returns into the Royal fold, which I think he will do, I believe that will be even clearer."
Article continues below advertisement