Edoardo Mapelli Mozzi Comforted Princess Beatrice When She Started Crying At Late Grandfather Prince Philip's Memorial Service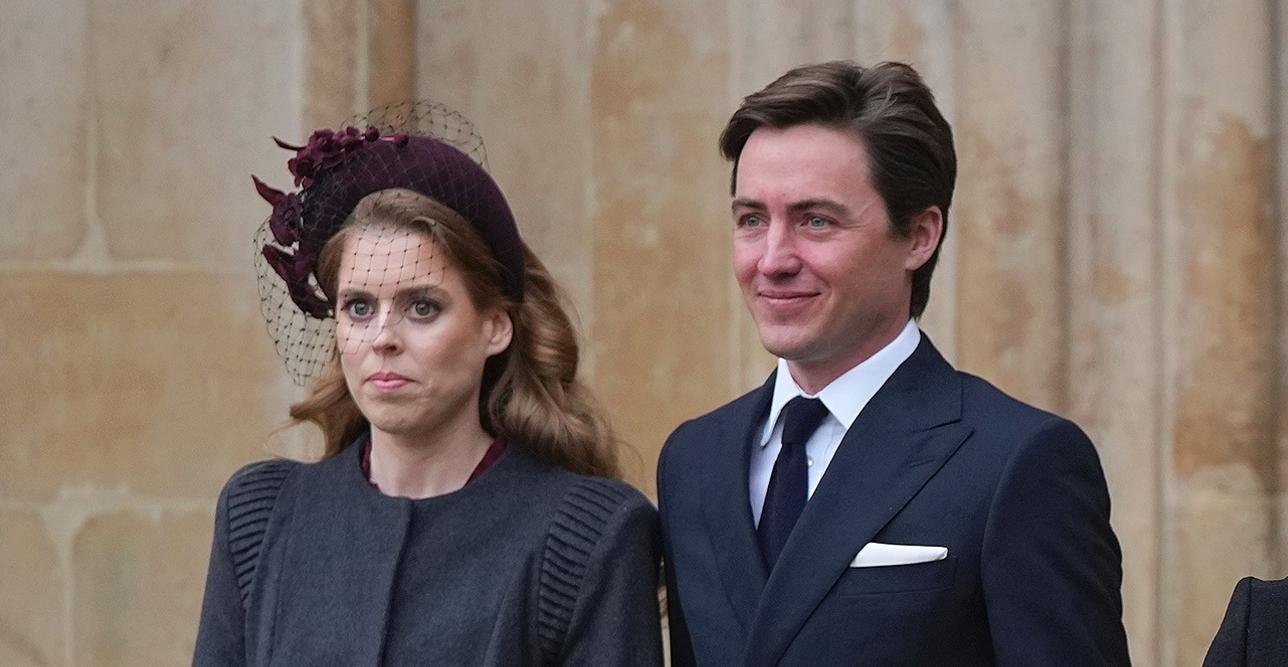 On March 29, the royal family came together to honor the life of the late Prince Philip, and for some, the ceremony was nearly too much to bare. In photos from the service, the attendees are seen standing up inside Westminster Abbey as they read the first hymn, but Princess Beatrice was so overcome with emotion that she began crying and hid her face with the booklet.
Article continues below advertisement
Beatrice was accompanied by husband Edoardo Mapelli Mozzi, and her sister, Princess Eugenie, and her husband, Jack Brooksbank, were also in attendance, as was Prince William and Kate Middleton, who brought along Prince George, 8, and Princess Charlotte, 6.
QUEEN LETIZIA OF SPAIN LOOKS REGAL IN LIGHT BLUE DRESS WHILE ATTENDING EVENT ALONGSIDE HUSBAND KING FELIPE VI OF SPAIN — PHOTOS
Prince Charles and Duchess Camilla came as well, as did Prince Andrew, who escorted mother Queen Elizabeth into the building. It was previously revealed that Prince Harry wasn't going to be attending due to security issues.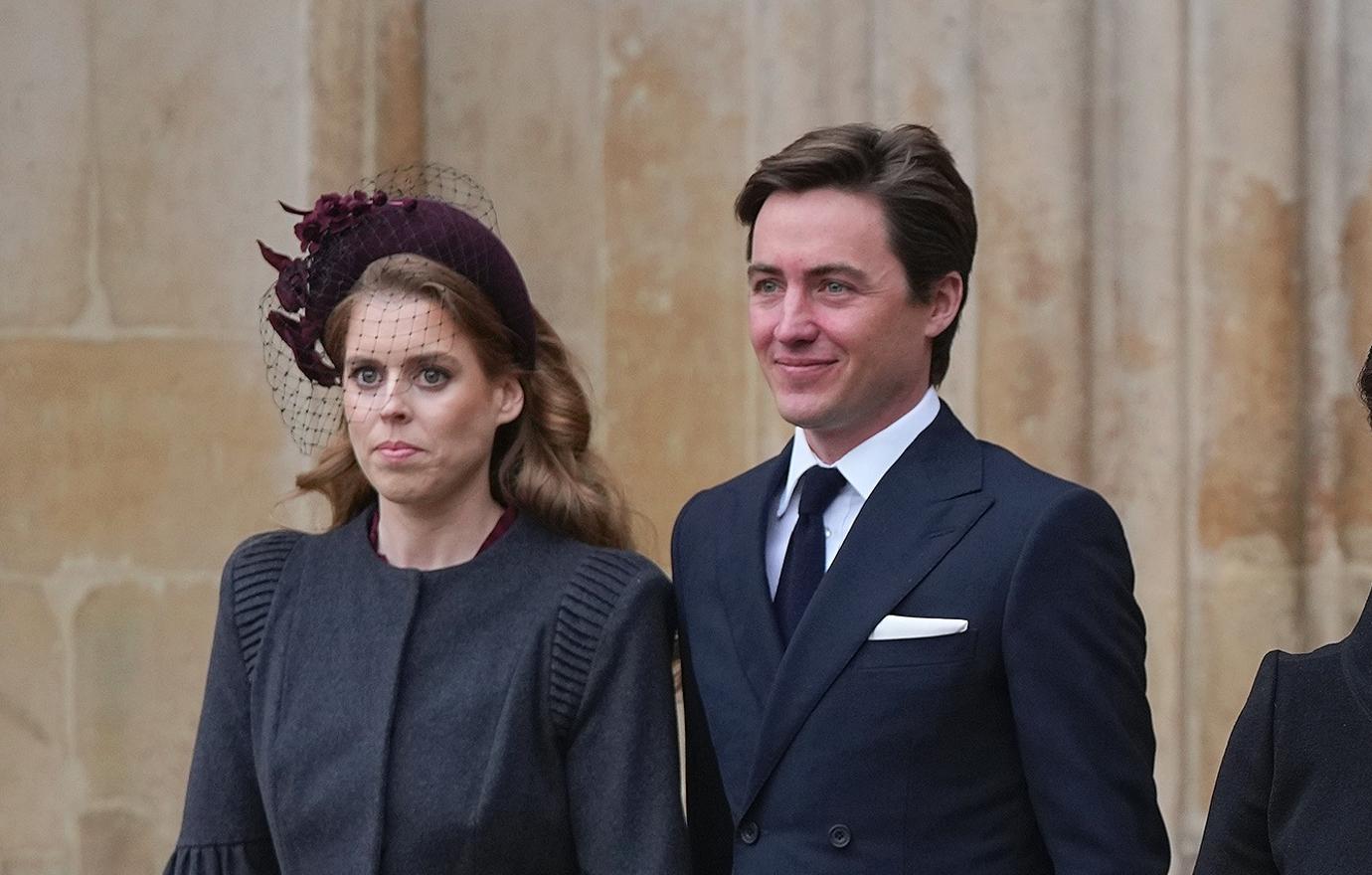 Article continues below advertisement
Author Robert Jobson told Us Weekly that the royals found his snub "disrespectful," especially since he'll be flying overseas next month for the Invictus Games.
Prince Philip's former bodyguard Richard Griffin attended the ceremony and afterwards said to Sky News that "around where I was, they thought he should have been here."
Inside the ceremony, the Dean of Westminster gave a touching speech about Philip, who died last April.
"There is no doubt that he had a delightfully engaging, and often self-deprecating, sense of humor. It is quite clear that his mind held together both speculation and common sense. Moreover, nobody would ever doubt his loyalty and deep devotion to our Queen and to their family," he shared. "Yet, there were times when he could be abrupt; maybe, in robust conversation, forgetting just how intimidating he could be."
KATE MIDDLETON & PRINCE WILLIAM CLOSE OUT THEIR CARIBBEAN TOUR BY EATING CONCH & SAILING — PICS
"A kind of natural reserve sometimes made him seem a little distant. He could be somewhat sharp in pricking what he thought to be bubbles of pomposity or sycophancy. On the other hand, we should not forget that he himself was sometimes wounded by being unfairly criticized or misunderstood," he continued. "Like the rest of us, he was part of flawed humanity. Unlike most of us however, he was one of those rare people who remained true to, and guided by, what you might call 'an inner spiritual compass'; a sense of being called to play a part in the making of a God-intended world."