Princess Anne Left Meghan Markle 'Dumbfounded' When the Actress Asked the Hardworking Royal for Advice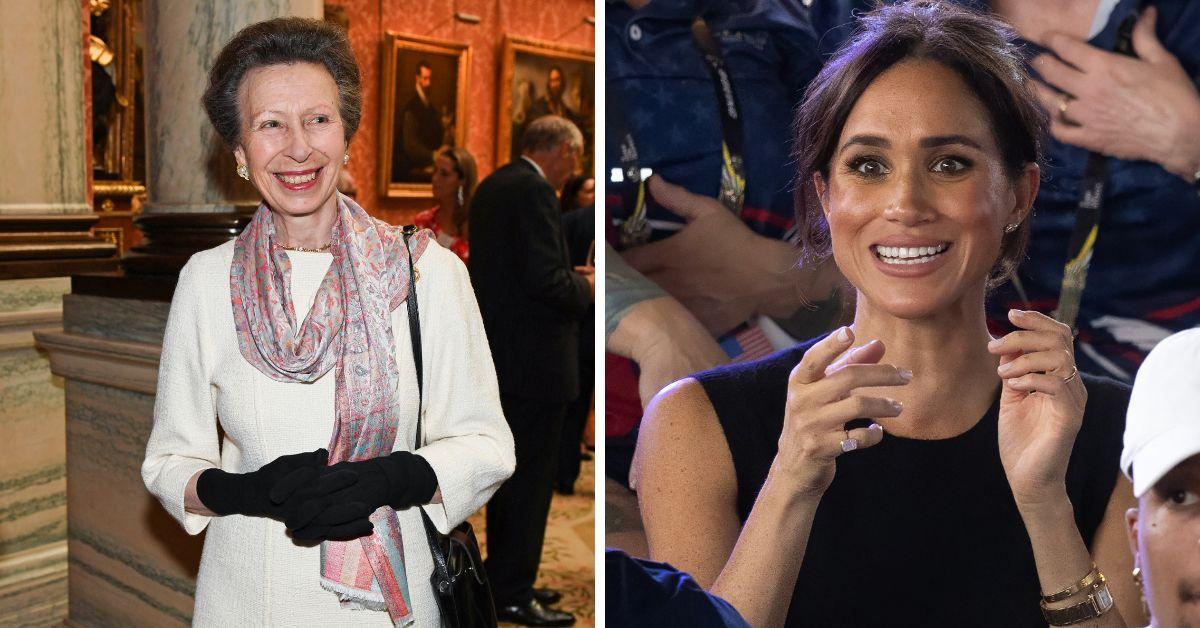 Princess Anne once left Meghan Markle "dumbfounded" when the actress sought out the hardworking royal for advice early on in her royal career. The Princess Royal reportedly advised the Duchess of Sussex to think of being royal "as a job" and not a means to become hugely famous.
Article continues below advertisement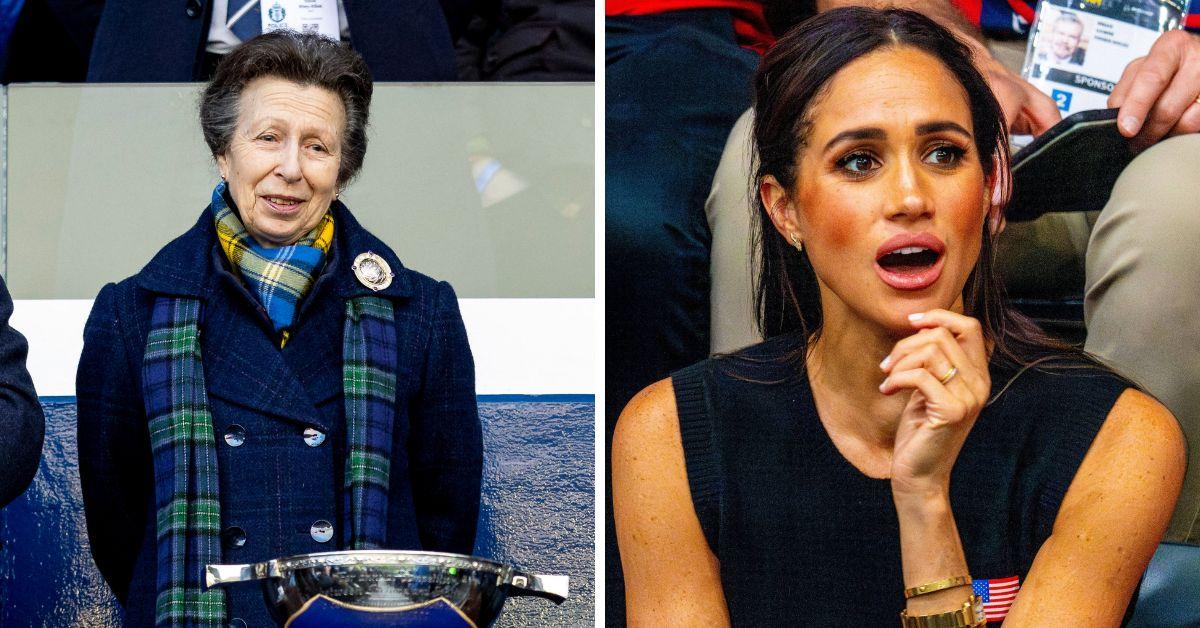 "This senior royal takes no nonsense, much like her father, the late Duke of Edinburgh. Apparently, when Meghan Markle joined the royal family, she sought out Princess Anne," royal expert Neil Sean dished. "According to a very good source, Princess Anne gave very sage advice to the new royal."
He continued: "She [Anne] does endless amounts of engagements. She turns up, does the job, does not seek the limelight, and represents the Queen. I thought the recent visit together with the Queen to the Thames Hospice was wonderful. But apparently, Meghan left her meeting with Princess Anne dumbfounded. Princess Anne reiterated this mantra, she pointed out that it wasn't a working monarchy, it was a job, you turn up on time, you do your research, and do the duty."
The YouTube broadcaster then observed how the only daughter of Queen Elizabeth II shared: "It's all about the project at hand. She also pointed out that whatever charities you are involved in, you need to get involved and get immersed."
Article continues below advertisement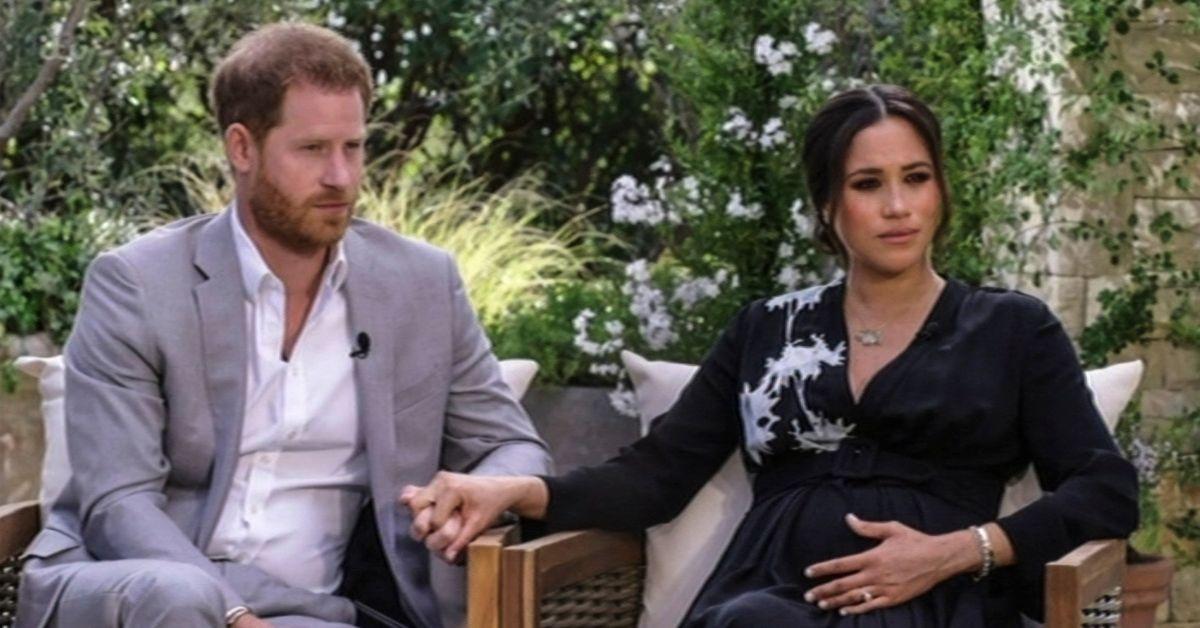 "According to a very good source, Meghan Markle failed to warm to Princess Anne. And Princess Anne always knew that Meghan would have a very short shelf-life in the world of the British monarchy," Sean concluded.
The Duchess of Sussex eventually decided not to follow Anne's advice, as she found her brief tenure as a working senior royal to be troubling. She would go on to recount her experiences when she sat down with Oprah Winfrey, along with her husband, Prince Harry, in an explosive March 2021 interview.
Article continues below advertisement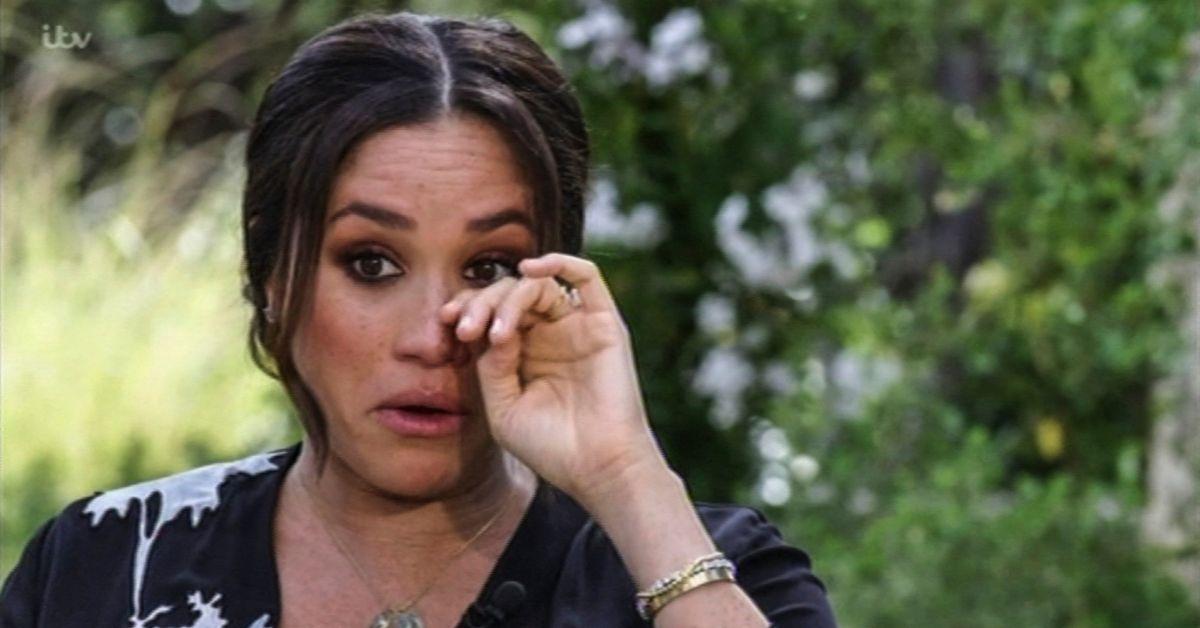 As The Royal Observer previously reported, Meghan got very candid in the question and answer session when it came to her mental health. "I just didn't see a solution; I don't understand how all of this is being churned out — again, I wasn't seeing it, but it's worse when you see it through your mom [and] friends," she told the influential media mogul.
"It was all happening because I was breathing. Look, I was really ashamed to say it at the time and ashamed to have to admit to [Prince] Harry, especially because I know how much loss he's suffered, but I knew that if I didn't say it, I would do it, and I just didn't — I didn't want to be alive anymore," the Duchess confessed.
Article continues below advertisement