Prince William 'Wishes' Prince Andrew 'Would Vanish From Public View,' Insider Reveals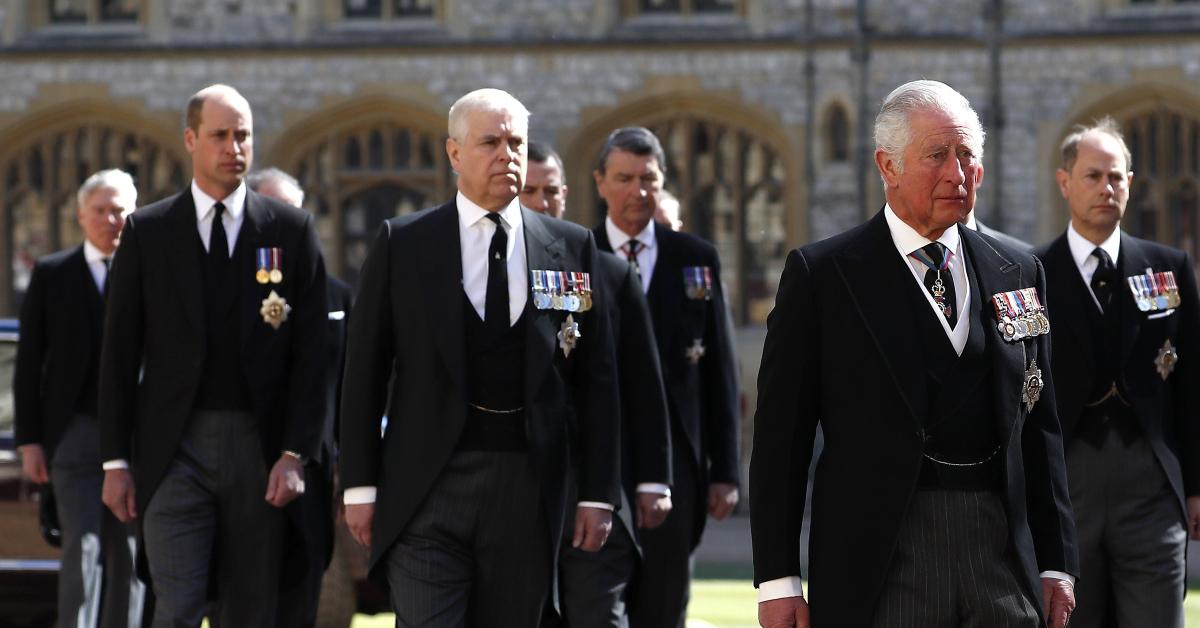 Prince William has not been thrilled with his uncle Prince Andrew for quite some time, and now, the 39-year-old has "strong views" about the Duke of York.
According to an insider, William believes that "his insistence in trying to cling on to a public role is highly dangerous for the institution."
Article continues below advertisement
One of the dad-of-three's friends also added that William "would have cut [Andrew] loose a long time ago if it had been up to him."
"He understands that when it comes to mother and son the situation is complicated, but honestly I think he just wishes he would vanish from public view," they continued.
Prince Andrew came under fire when Virginia Roberts sued him in 2021 for allegedly raping her when she was only 17 years old. The two later settled out of court, but Andrew believes he can still make his way back into the spotlight.
Article continues below advertisement
"The colonelcy of the Grenadier Guards was his most coveted title and he wants it back. Having remained a Counsellor of State, he also believes he should be included at royal and state events," an insider told The Telegraph. "Most importantly for him is his status as an HRH and 'Prince of the Blood' and he feels that should be reinstated and his position recognized and respected."
Article continues below advertisement
Last week, Andrew was supposed to attend the Order of the Garter, but William made sure to not let that happen. "The Duke of Cambridge was adamant. If York insisted on taking part publicly, he would withdraw," an insider said.
"William hasn't worked out that with hereditary monarchy you either stand together or hang separately," another source added.
In the meantime, Prince Andrew's association with Jeffrey Epstein has already gone beyond a royal embarrassment, and has threatened to become a genuine constitutional crisis, according to a new blockbuster podcast "THE FIRM: BLOOD, LIES, AND ROYAL SUCCESSION," an investigation into the secrets, scandals, and constitutional crises of the most famous – and infamous – family in the world.
In its debut episode, the much-hyped podcast investigates how Britain's Royal Family let it happen and explored what's next for the Queen's favorite son. Listen to it below.