Prince William & Prince Harry's Relationship Is At 'Rock Bottom,' Source Divulges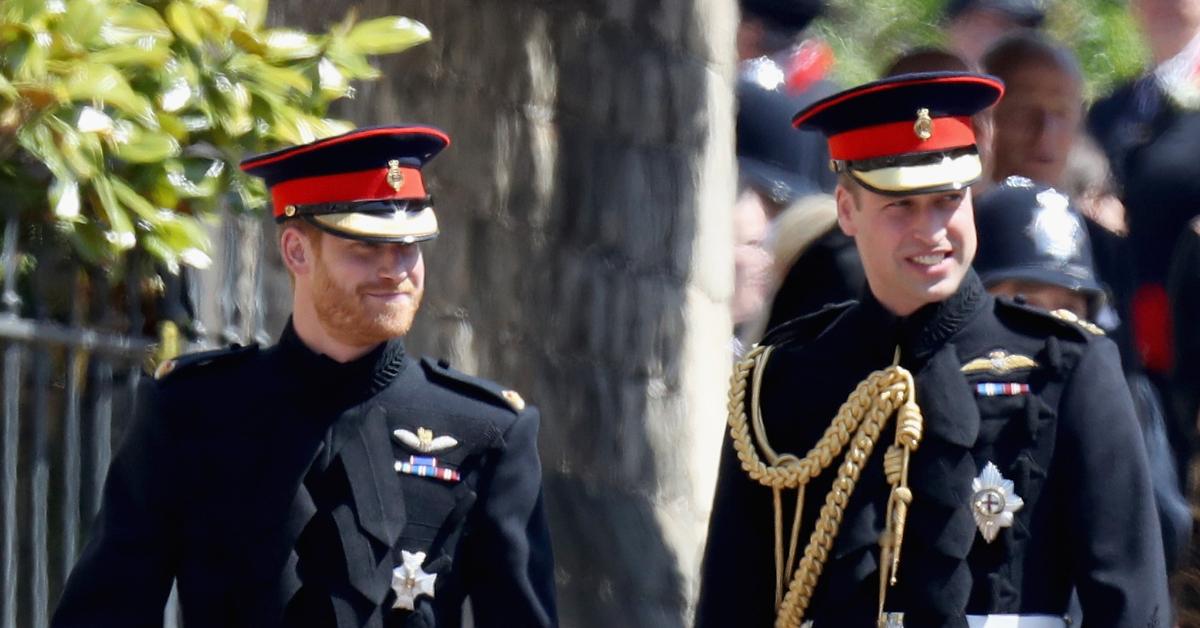 It doesn't look like Prince Harry and Prince William are hanging out anytime soon. According to the Daily Mail, the prince, 39, is "mourning" the collapse of his relationship with his younger sibling, 37.
"He truly loves Harry and feels he has lost the only person, aside from his wife, who understood this strange life of theirs," an insider told the outlet. "But he believes there are things you just don't do. And Harry has 100 percent crossed that line."
Additionally, the dad-of-three believes his brother has "disrespected the Queen and their family," a friend claimed.
Article continues below advertisement
Now, their relationship is at "rock bottom," a source declared.
As The Royal Observer previously reported, William is "still deeply upset about [their feud] and feels let down, but he's move on," another friend told The Sunday Times.
One of the reasons William wasn't spotted mingling with his brother at the Service of Thanksgiving, which took place on Friday, June 3, was because he was "incredibly worried about having all the family there, and what everyone was going to say," the insider shared. "He was so relieved that most of the media made it all about the Queen, Prince Charles and the children — they are the key people — and he was really pleased about that."
Article continues below advertisement
The brothers were once close, but after Harry aired out his dirty laundry on television, things haven't been the same — and it doesn't look like they will be able to kiss and make up. "A deep rift with the royal family remains although a lot obviously went on behind the scenes to allow for their visit for the Platinum Jubilee celebrations," royal commentator Richard Fitzwilliams. "This follows their visiting the Queen before the Invictus Games began. It would benefit everyone if it could be healed and the royal family were united."