Prince William & Prince Harry's Relationship Is Still 'Dicey,' Expert Warns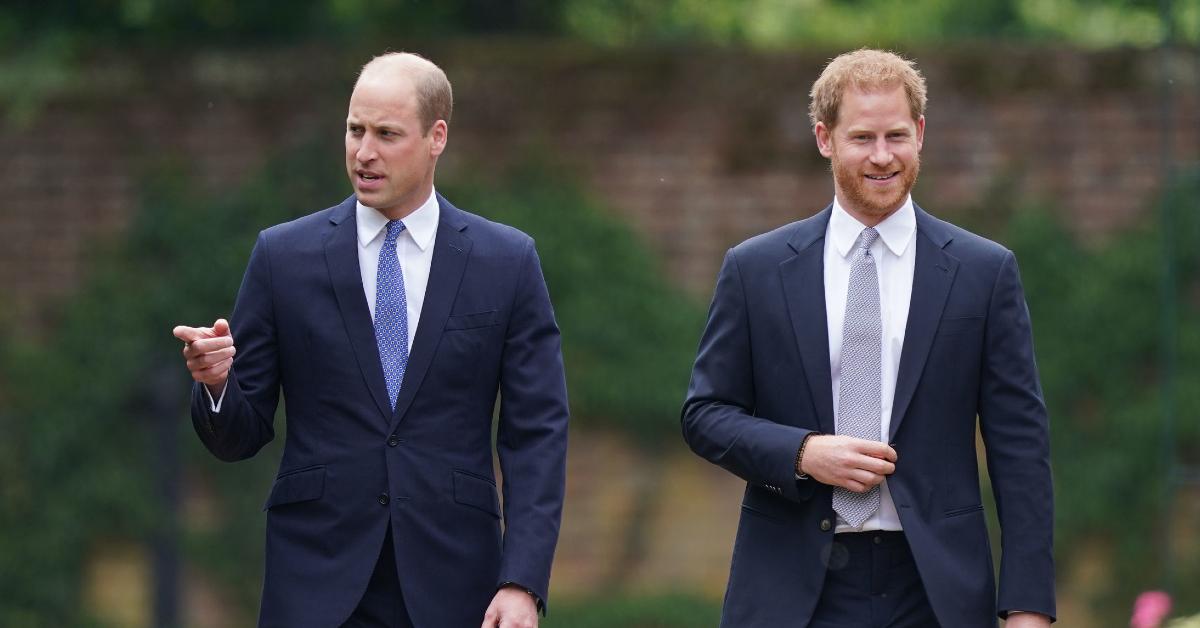 Prince William and Prince Harry may have put on a united front when they were pictured with their wives — Kate Middleton and Meghan Markle, respectively — but it doesn't look like the two have made up just yet.
Article continues below advertisement
"I think [Charles is] very careful and I think he's trying to be subdued and trying to be a unifying figure. I think he needs to sell the British people, for example, on a number of things. And one of them is Camilla as queen," expert Christopher Andersen shared.
"He's gotta have all hands on deck, and that means having both William and Harry as partners as well," the author continued. "And I think the relationship with Harry and William is still dicey."
Article continues below advertisement
Andersen is optimistic that the two may be able to make amends for good while Harry is in the U.K.
"Let's not forget, this is to pay their respects to their grandmother. They were so close to Elizabeth," the author said. "They admired her as anyone else would their grandmother, but she was also their queen, and William, in particular, was the recipient of all sorts of attention from the queen. I mean, she knew he was the future of the monarchy. He and Kate and the Cambridge children are there all the future of the monarchy."
Oprah Winfrey also believes something good may come from Queen Elizabeth's death.
"You sat down with Meghan and Harry," Jenn Lahmers told the former host. "We're seeing the four of them together now in London. Is there a hope out there this, in some way, her passing would be a way to unify the family, maybe heal some wounds?"
The TV star replied, "Well, this is what I think, I think in all families — you know, my father passed recently, this summer, and when all families come together for a common ceremony, the ritual of, you know, burying your dead, there's an opportunity for peacemaking … And hopefully, there will be that."
Article continues below advertisement