King Charles & Queen Consort Camilla Arrive At Buckingham Palace After Queen Elizabeth's Death: Photos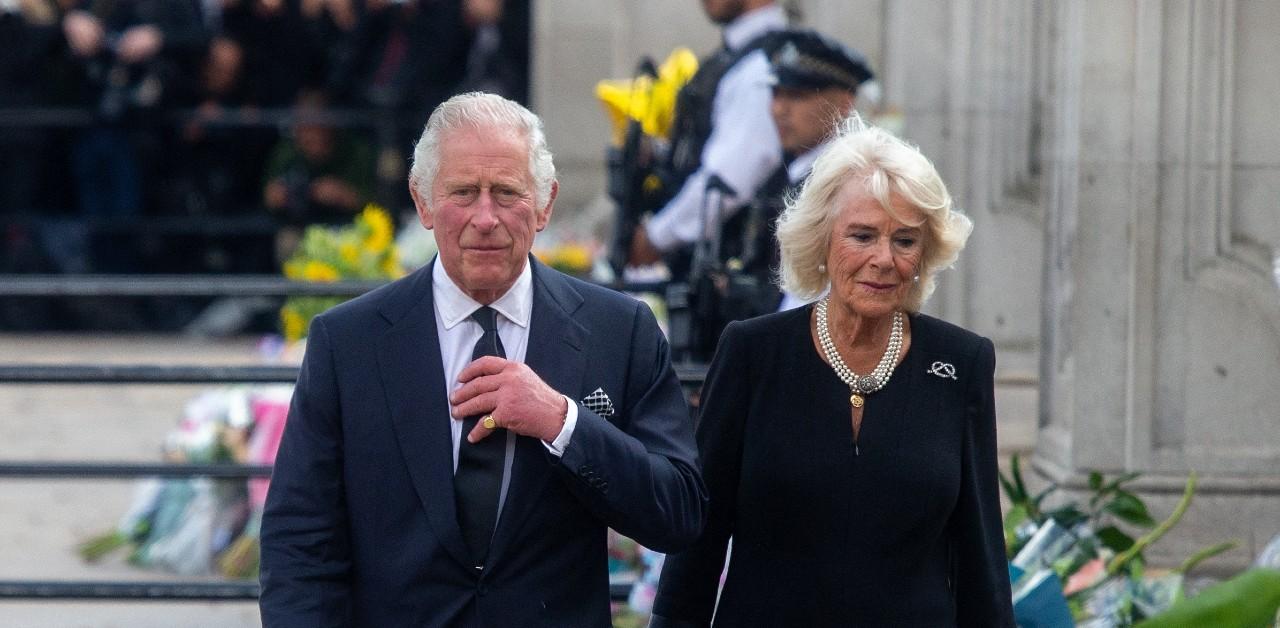 On Friday, September 9, one day after Queen Elizabeth's death, her son Prince Charles, who's been bestowed the title of King, made his way to Buckingham Palace. Beside him every step of the way was wife Camilla, who is now known as Queen Consort.
For his first public appearance since taking the throne, the father-of-two wore his typical look of a dark suit, white shirt and dark tie, while Camilla wore a black pleated dress, sheer black stockings and a pearl necklace.
Article continues below advertisement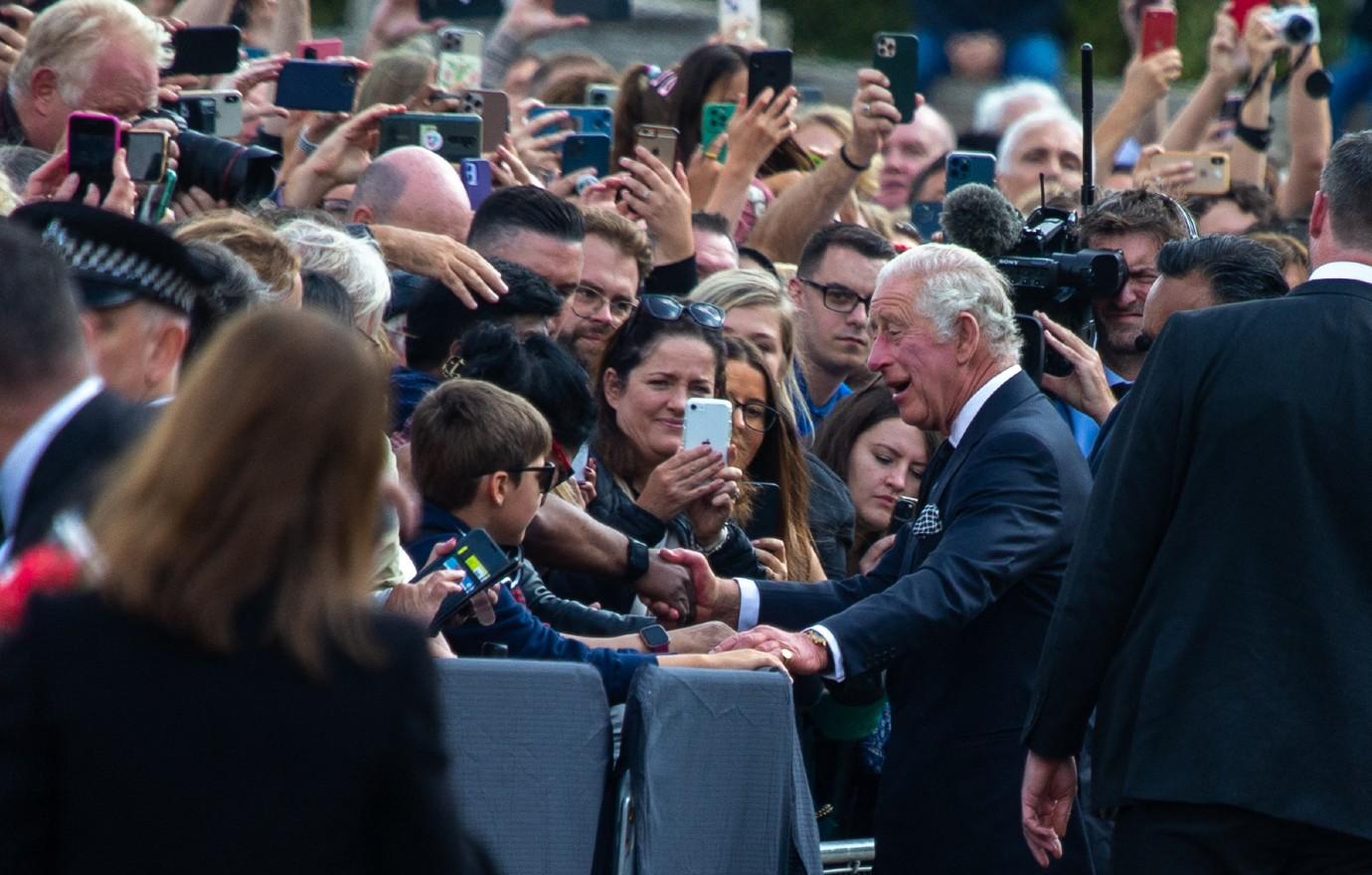 The couple was seen walking near the gates to look at the flood of tributes and flowers laid there in honor of the Queen. The pair also greeted several people in the massive crowd, with Charles even stopping to take a few photos. At 6 p.m. local time, he'll address the nation with a televised speech.
Charles first shared a few touching words just hours after his mother's death,
Article continues below advertisement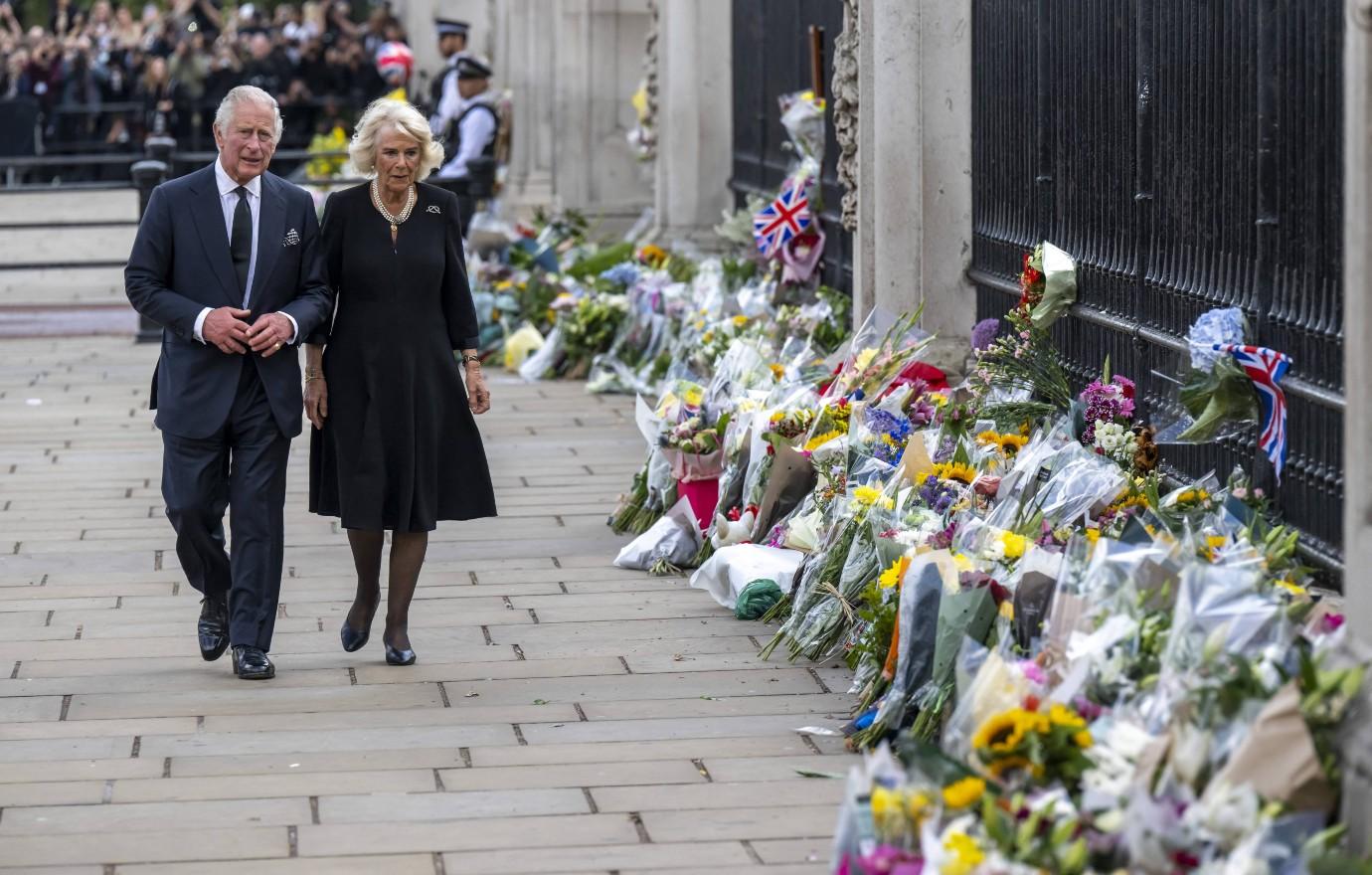 "The death of my beloved Mother, Her Majesty The Queen, is a moment of the greatest sadness for me and all members of my family. We mourn profoundly the passing of a cherished Sovereign and a much-loved Mother," he stated. "I know her loss will be deeply felt throughout the country, the Realms and the Commonwealth, and by countless people around the world."
PRINCE HARRY & MEGHAN MARKLE HOLD HANDS DURING EUROPEAN EXCURSION: SEE PHOTOS!
"During this period of mourning and change, my family and I will be comforted and sustained by our knowledge of the respect and deep affection in which The Queen was so widely held," Charles concluded.
Article continues below advertisement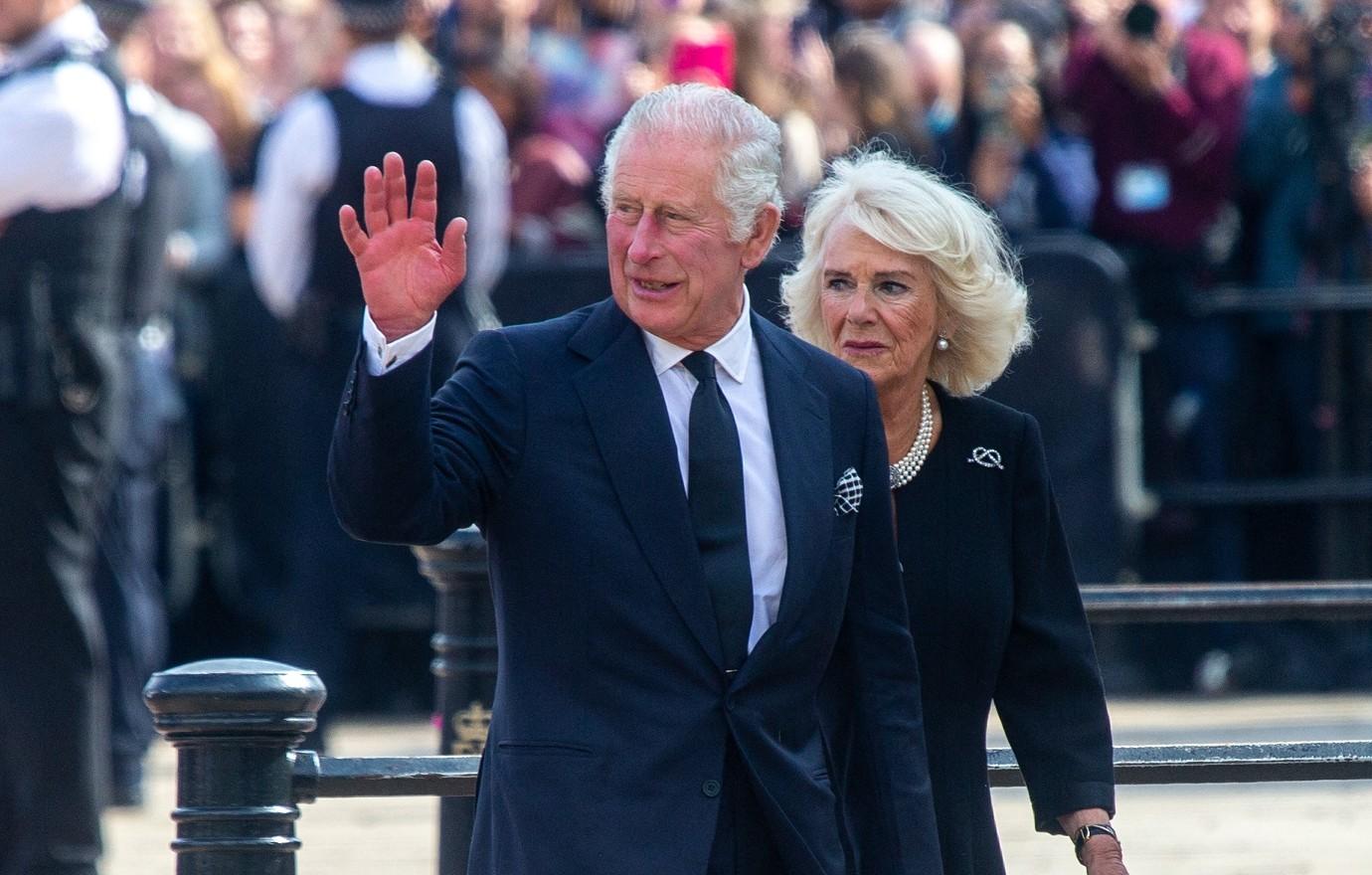 One of the patriarch's first moves as King was extending the mourning period.
"It is His Majesty The King's wish that a period of Royal Mourning be observed from now until seven days after The Queen's Funeral," read the statement. "Royal Mourning will be observed by Members of the Royal Family, Royal Household staff and Representatives of the Royal Household on official duties, together with troops committed to Ceremonial Duties."
A funeral date has yet to be announced, but it's believed to be 10 days after the Queen's passing.
For more on Camilla, tune into the new podcast "The Firm: Blood, Lies and Royal Succession." Listen below.