Kate Middleton & Prince William Reveals Why Their 3 Kids Would Be 'Jealous' Of An Activity They Did During Belize Trip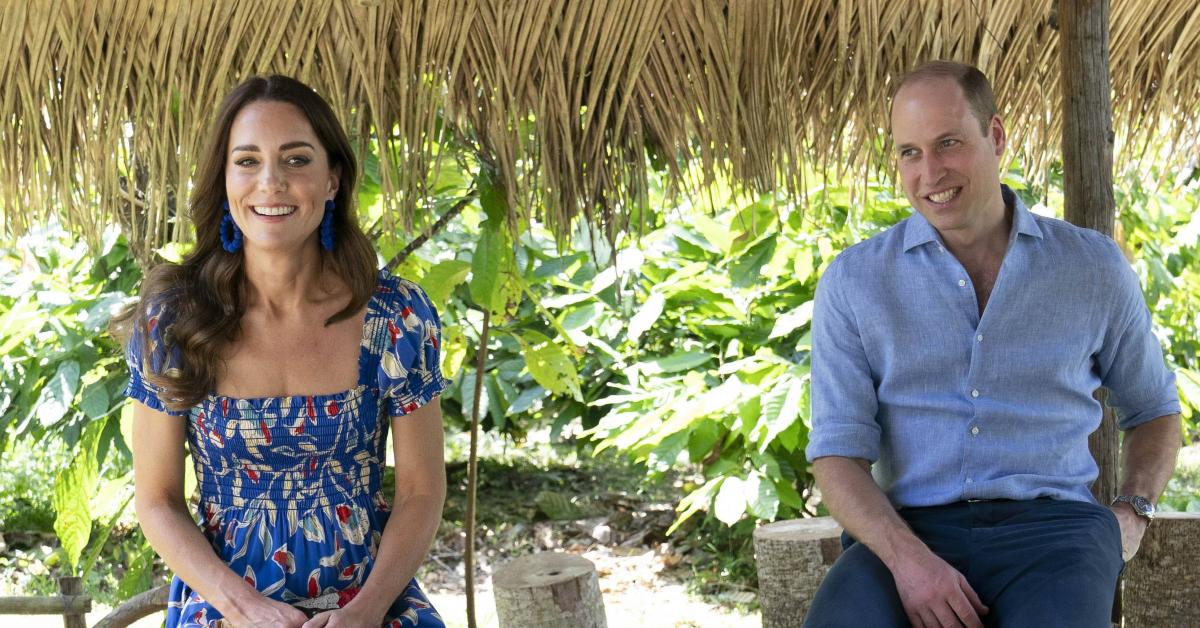 Prince William and Kate Middleton's Caribbean tour may have gotten off on the wrong foot, as they were forced to cancel their first stop due to protests, but while in Belize, it looked like they had a great time — especially when they visited the Che 'il chocolate farm.
Article continues below advertisement
During the activity, the pair broke up cocoa beans and learned how cacao is farmed. Additionally, they were also shown some chocolate fountains, which had them intrigued.
The duo then dipped tortilla chips into a delicious brown liquid, and Kate, who shares Prince George, 8, Princess Charlotte, 6, and Prince Louis, 3, said, "I think our children will be very jealous."
"The smell of the chocolate is amazing," she added.
Article continues below advertisement
"Do you take apprentices? Can I come and work for you? It's my kind of thing," William quipped.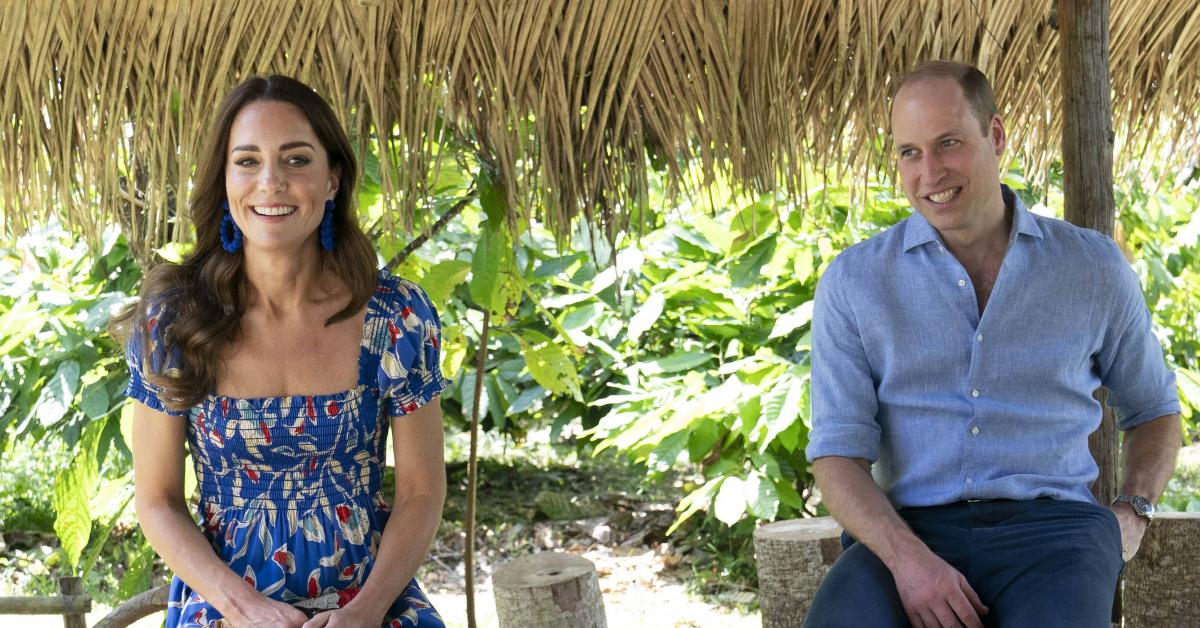 Article continues below advertisement
Kate, 40, and William, 39, revealed their tour in February, and it looks like they will be bouncing around to multiple places.
"Their Royal Highnesses The Duke and Duchess of Cambridge will undertake official visits to the Realms of Belize, Jamaica and The Bahamas on behalf of Her Majesty the Queen on the occasion of the Platinum Jubilee. The visits will take place between Saturday 19th March and Saturday 26th Match," the statement began.
The message continued, "Their royal tour begins in Belize where Their Royal Highnesses will visit historic Mayan sites and celebrate the rich culture of the Garifuna community as well as exploring the country's biodiversity. The Duke and Duchess will then travel to Jamaica where their visit will include engaging with the Jamaican Defence Force and celebrating the seminal legacy of Bob Marley and other ground-breaking Jamaican musicians alongside some of tomorrow's stars. The Duke and Duchess' visit will end in The Bahamas where they will spend time with communities across a number of islands and experience a world famous junkanoo parade."