Prince William and Kate Middleton Were Left to 'Pick Up the Slack' After Meghan Markle and Prince Harry Ditched Their Public Duties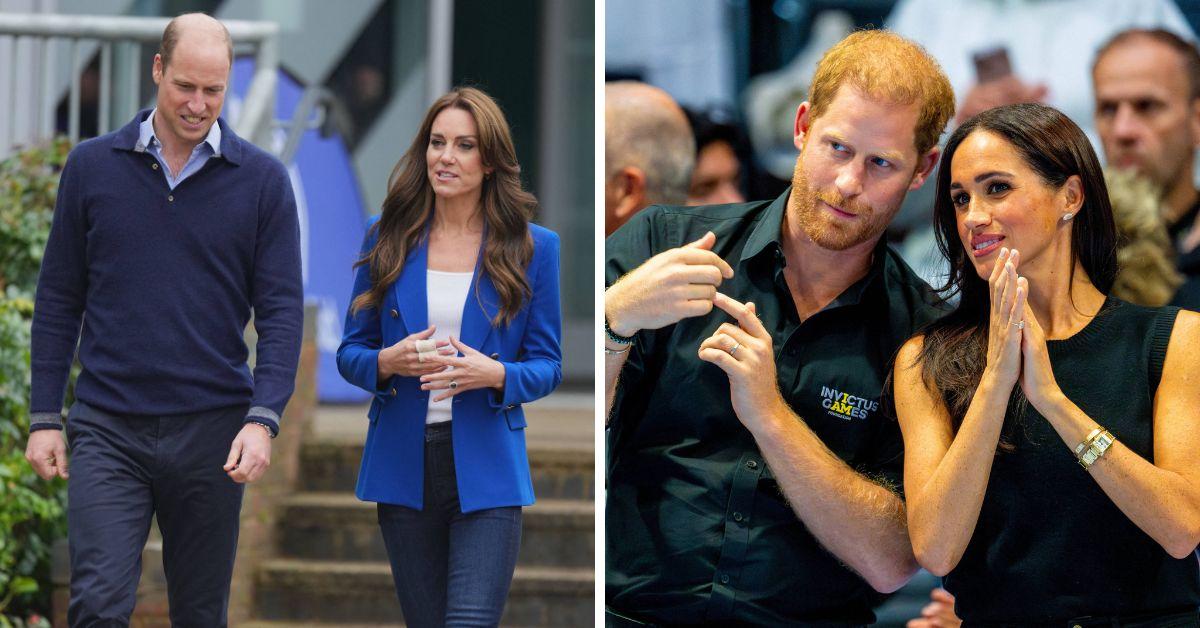 Prince William and Kate, Princess of Wales, are simmering with fury at Prince Harry and Meghan Markle for leaving them to prop up the British monarchy single-handedly.
"Prince William and Kate are feeling incredibly resentful toward Meghan and Harry for leaving them to pick up the work they dropped when they moved to the States," a royal source spilled.
Article continues below advertisement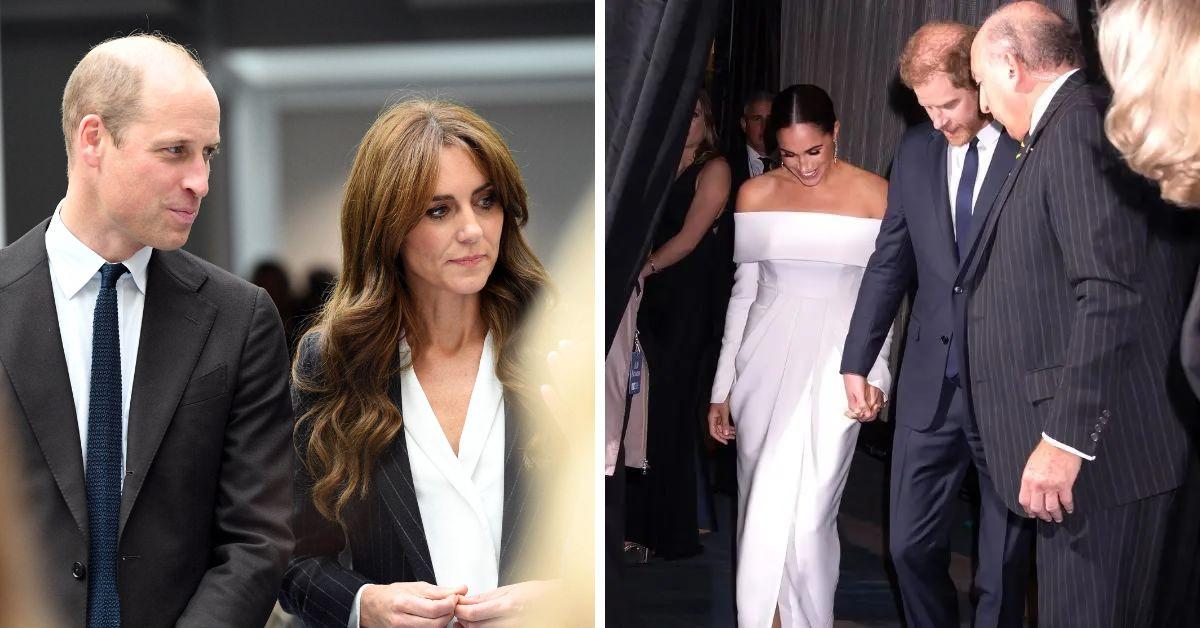 "The extra workload that's been handed to them is huge. It's given them even more responsibility but also had a huge impact on their marriage and family life, and at times it can feel like they are cracking under this relentless pressure," the insider added.
They continued: "With less time at home together and having to spend more time apart, they feel constantly torn apart in different directions, and they insist that wouldn't be happening if Harry and Meghan hadn't abandoned their royal duties."
Meghan and Harry were, and still technically are, senior members of the royal family, but they lost all their privileges once they orchestrated "Megxit" in January 2020. Once the duo abandoned Britain and their public service duties, this left the future king and queen in precarious positions once King Charles III acceded to the throne in September 2022. Despite their extra workload, William and Catherine are ensuring the strain they are under does not show while in public.
This news comes after it was revealed that the Prince and Princess of Wales were looking to expand their image and influence in the United States, albeit through their charities and not by monetizing themselves or the Crown as a "brand."
Article continues below advertisement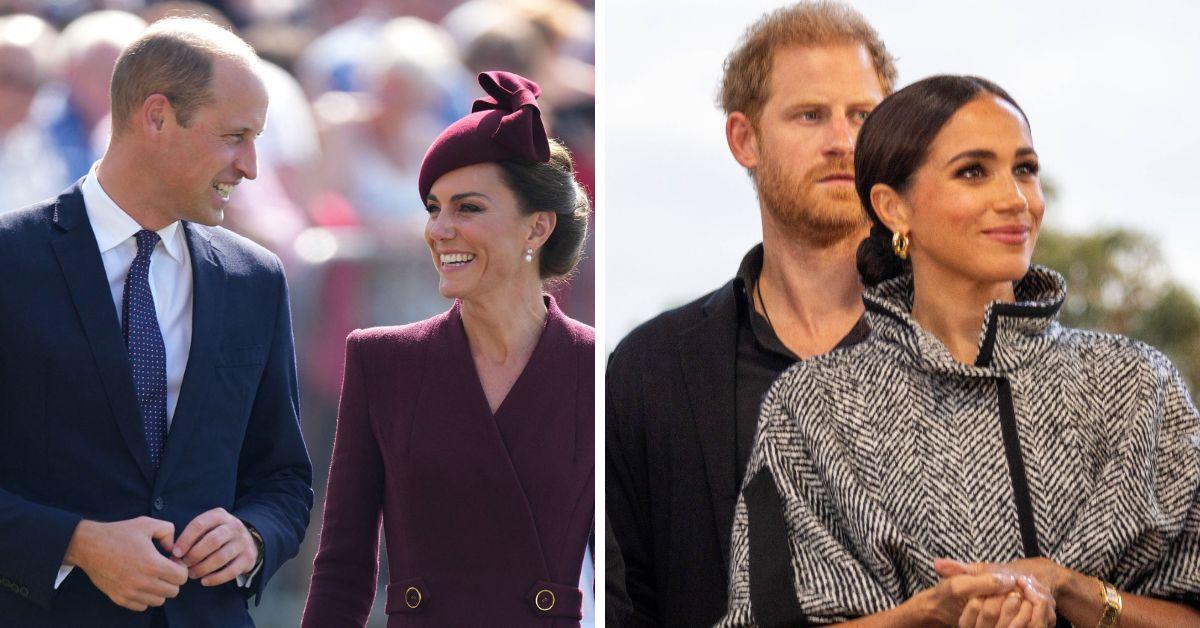 "I love the brand Meghan and Harry, but I do think that were Kate and Wills wanting to crack America, as rumored, they would do so with far greater ease and speed than their power couple rivals. Whilst Harry and Meghan have a powerful and well-established network of celebrity friends and 'fixers,' there is no substitute for being an actual, fully paid-up member of the royal family," PR analyst Andy Barr dished.
"The global interest and intrigue in the British royal family means that they are guaranteed crowds wherever they go and whatever they do," he added.
With this in mind, some feel that the king and queen-in-waiting do not even have to try to win over the public, thanks to their built-in star power from the Crown.
Article continues below advertisement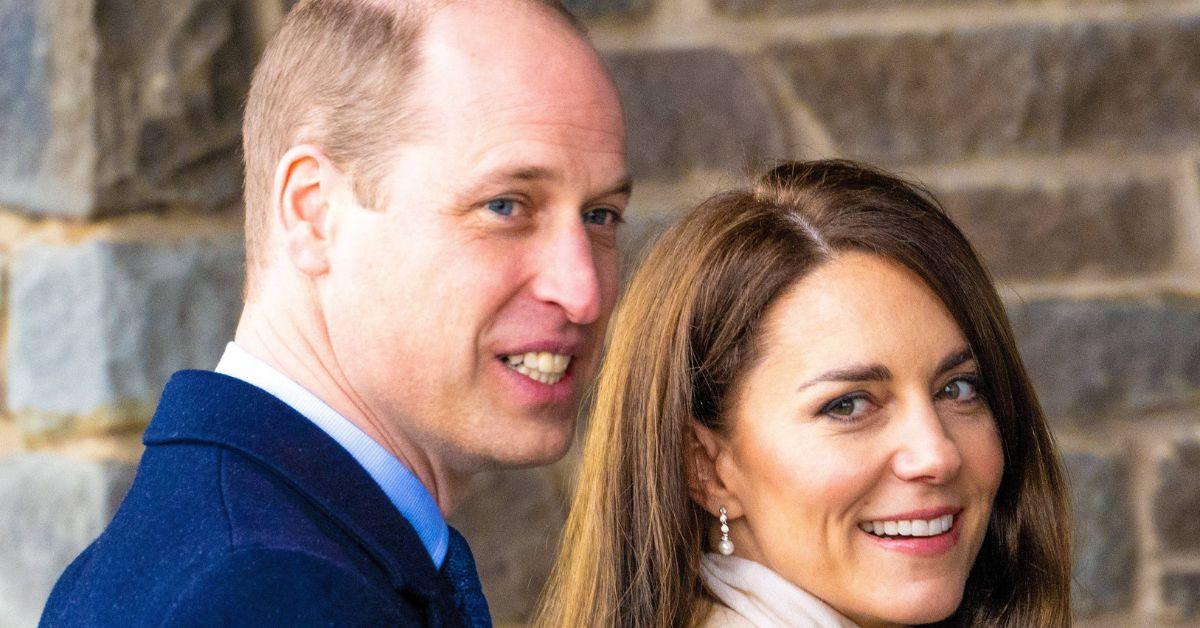 "They know very well what they do well. This is the authentic couple that we have been waiting to see for years. Like William letting slip, he went for a run in Central Park one morning. Obviously, people will draw that comparison with the paparazzi chase with Meghan and Harry in New York. This is really interesting to see that William is allowing himself to be more open," royal expert Kate Mansey told a publication.
Article continues below advertisement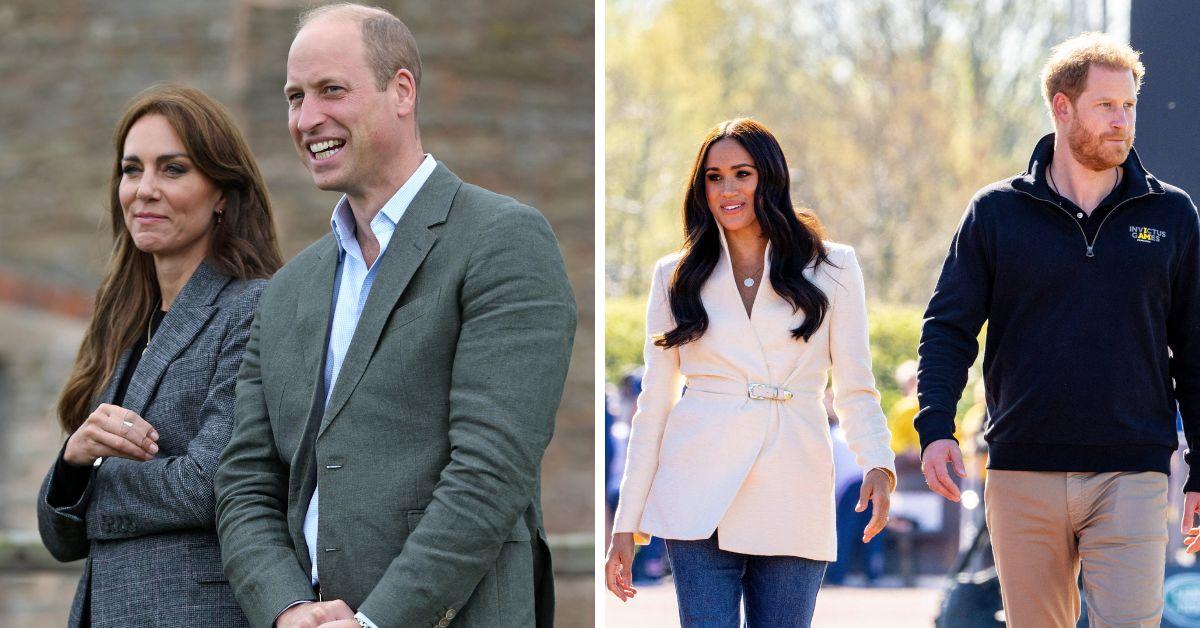 GBN reported on the insider revelations and Barr's remarks.