Prince William & Prince Harry Dined Together After Receiving Queen Elizabeth's Coffin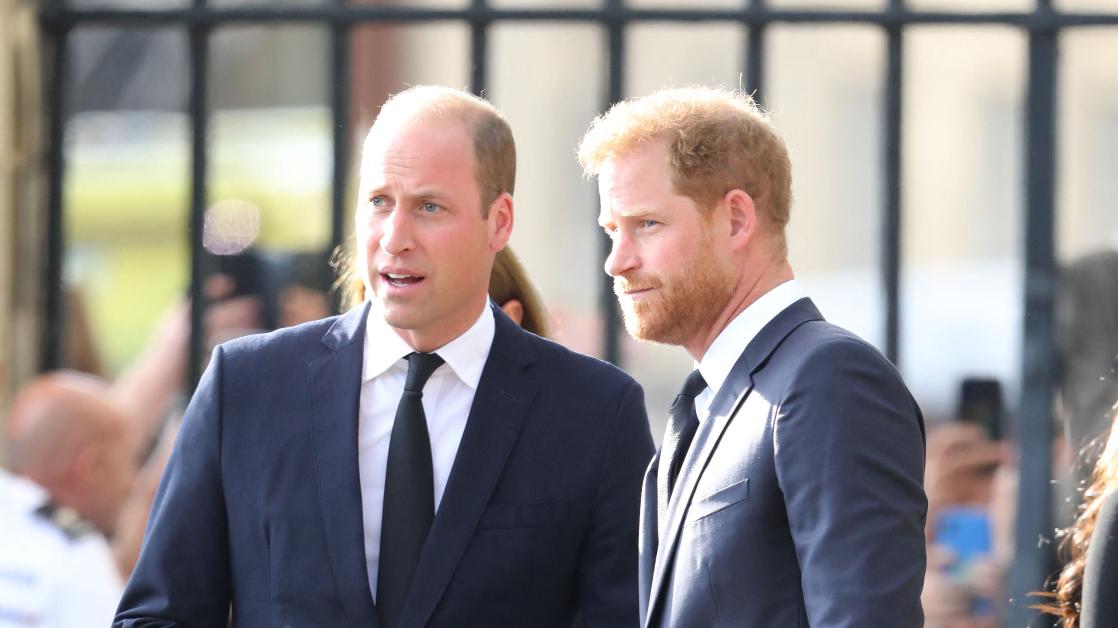 Making amends? Prince William and Prince Harry got dinner together on Tuesday, September 13, after they received Queen Elizabeth's coffin.
The two brothers, who have not seen eye to eye in the past few years, sat down at Buckingham Palace alongside their wives, Kate Middleton and Meghan Markle.
Article continues below advertisement
The next day, the siblings were seen at the late matriarch's funeral procession, and they even walked side by side — a move that was likely bound to happen, despite the drama between them.
"We are certainly not in the same place as Philip's funeral when William and Harry didn't walk side by side," a source previously said. "Things haven't changed but it is not as intense and they can co-exist."
Experts were hoping that Harry, 37, and William, 40, would eventually make up during this tough time.
"Let's not forget, this is to pay their respects to their grandmother. They were so close to Elizabeth," Christopher Andersen said. "They admired her as anyone else would their grandmother, but she was also their queen, and William, in particular, was the recipient of all sorts of attention from the queen. I mean, she knew he was the future of the monarchy. He and Kate and the Cambridge children are there all the future of the monarchy."
Article continues below advertisement
Oprah Winfrey is also optimistic that things can change going forward.
"You sat down with Meghan and Harry," Jenn Lahmers told the former host. "We're seeing the four of them together now in London. Is there a hope out there this, in some way, her passing would be a way to unify the family, maybe heal some wounds?"
The TV star replied, "Well, this is what I think, I think in all families — you know, my father passed recently, this summer, and when all families come together for a common ceremony, the ritual of, you know, burying your dead, there's an opportunity for peacemaking … And hopefully, there will be that."
Page Six reported the news about Harry and William's outing.
Article continues below advertisement