King Charles Looking To Bring Back Meghan Markle & Prince Harry Into Royal Family: 'He Needs To Stop Them Destroying The Monarchy'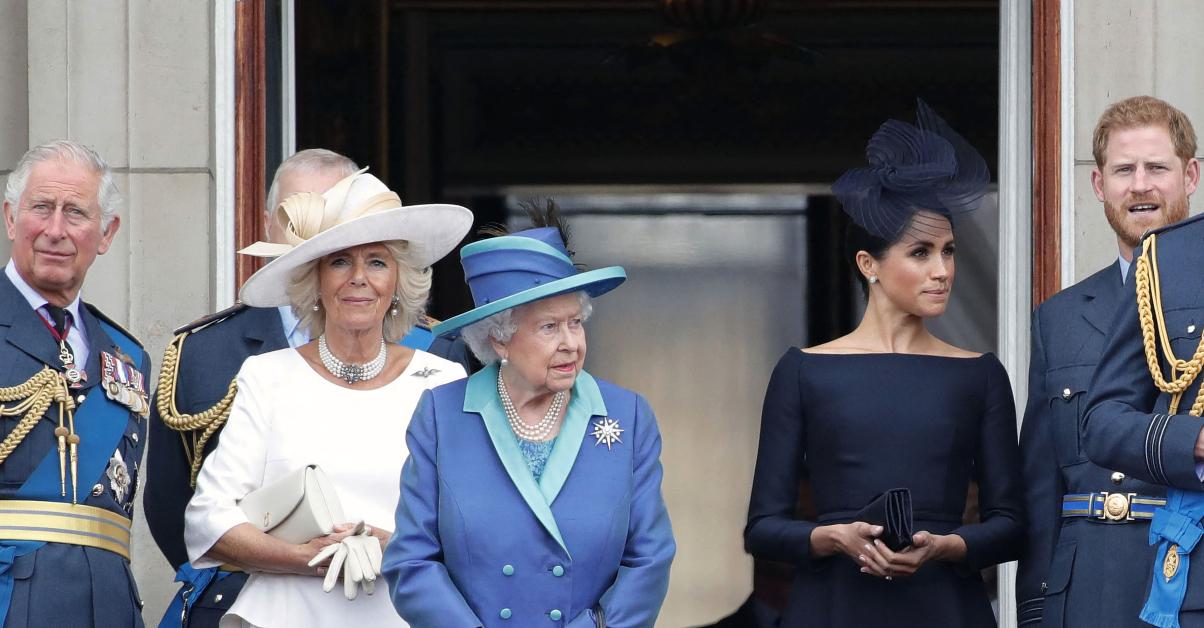 Though King Charles has only been king for a short time, he is already thinking about the future, which may include Prince Harry and Meghan Markle.
Article continues below advertisement
"Charles wants to fix the Harry and Meghan problem. The only way he's going to stop them being a problem is to give into them, which it looks like he is going to do," a source exclusively told OK!. "Charles opinion is it's better to have them inside the royal tent rather than outside the tent."
"This is the new Kings decision and his alone. He has not consulted William or Kate," the insider shared. "Most people in the family — and the palace — would not do this, but Charles wants to prove he is his own man. He doesn't see this as giving in to Harry and Meghan, but rather giving his reign a chance. Harry and Meghan would be a great assets overseas for him. He needs to stop them destroying the monarchy. Part of the deal would be Harry's book needs to disappear in order for this to work."
Article continues below advertisement
The brothers, who haven't been on the best terms ever since Harry spoke with Oprah Winfrey about his brood, seem like they are slowly but surely trying to mend their relationship. When Queen Elizabeth funeral occurs on September 19, the two may even walk side by side.
"We are certainly not in the same place as Philip's funeral when William and Harry didn't walk side by side," another source said. "Things haven't changed but it is not as intense and they can co-exist."
Charles even mentioned the California-based duo in his speech. "I must admit I was surprised that he did mention them in the speech given everything that has happened, giving everything that Meghan has said about the Royal Family," royal expert Chris Ship said. "Given the Oprah Winfrey interview that we discussed on your program, what was it less than two years ago at great length?"
Article continues below advertisement