Prince William Has To 'Start Showing Some Leadership' Amid Feud With Prince Harry, Author States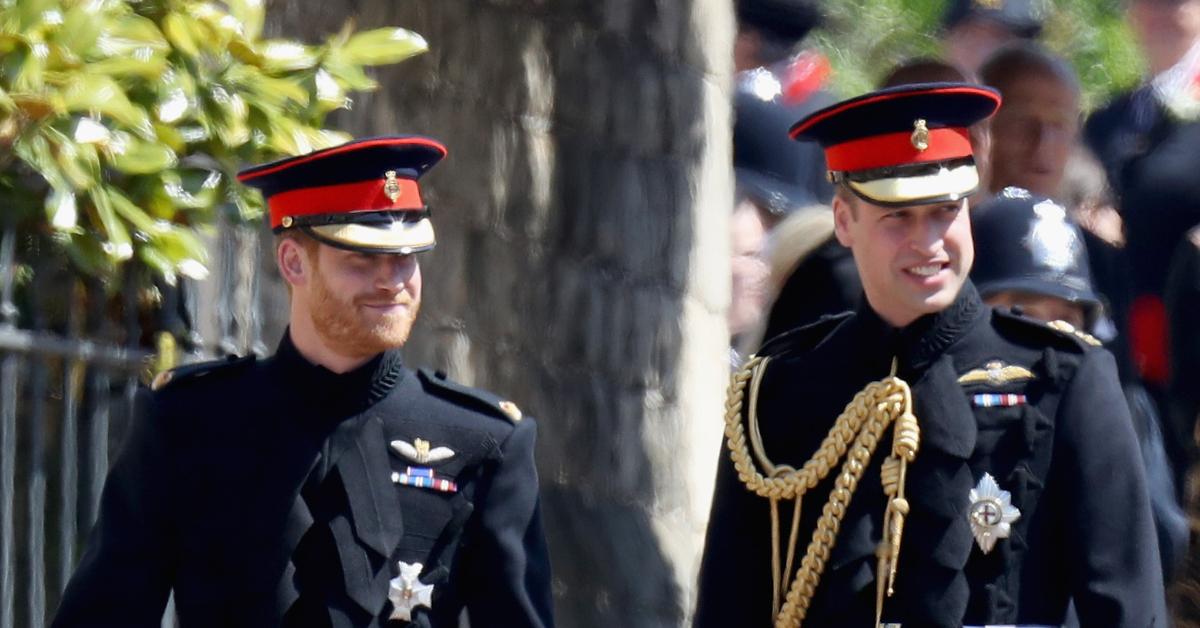 In order for Prince Harry and Prince William to kiss and make up, it seems like the latter is going to have to be the one to reach out to his younger brother.
Article continues below advertisement
"If William wants to be a future king, a great leader giving inspiring addresses about the environment to two billion people, then the public are within their rights to expect him to be able to sort out a frankly pretty minor dispute with his brother. He has to start showing some leadership here," expert Duncan Larcombe told the Daily Beast. "Eventually, William will have to pick up the phone. Harry doesn't have to; he can just be a polo player with a gorgeous wife. The onus is on William. If he really does believe he is the chap chosen by god to be king, then he should be capable of sorting out this row with his brother."
"William has got a lot more to lose than Harry. The monarchy could be lost on his watch. That's Harry's ace in the hole," he continued.
Article continues below advertisement
Harry and Meghan Markle decided to leave the royal family in 2020, but according to biographer Andrew Morton, he thinks the former actress, 40, would have thrived if she had stayed in the U.K.
"The great tragedy, I think, is that Meghan and Harry didn't give it long enough to see whether they could give it a go. They were on the out almost before the wedding music had finished," he noted. "Meghan is a natural — I've got pictures of her when she was age 10 leading a march against the first Gulf War at her school. The local TV cameras turned up and she was there giving interviews."
"She spoke at the United Nations with Hillary Clinton," Morton continued. "She had the great possibility of using her talent and her position to make a genuine change to the world. I don't think she's going to make such a change living in Montecito."
Article continues below advertisement