Prince Harry's 'Punishment': Duke Is Frozen Out of Royal Circles After Ignoring 'King Charles' Olive Branch'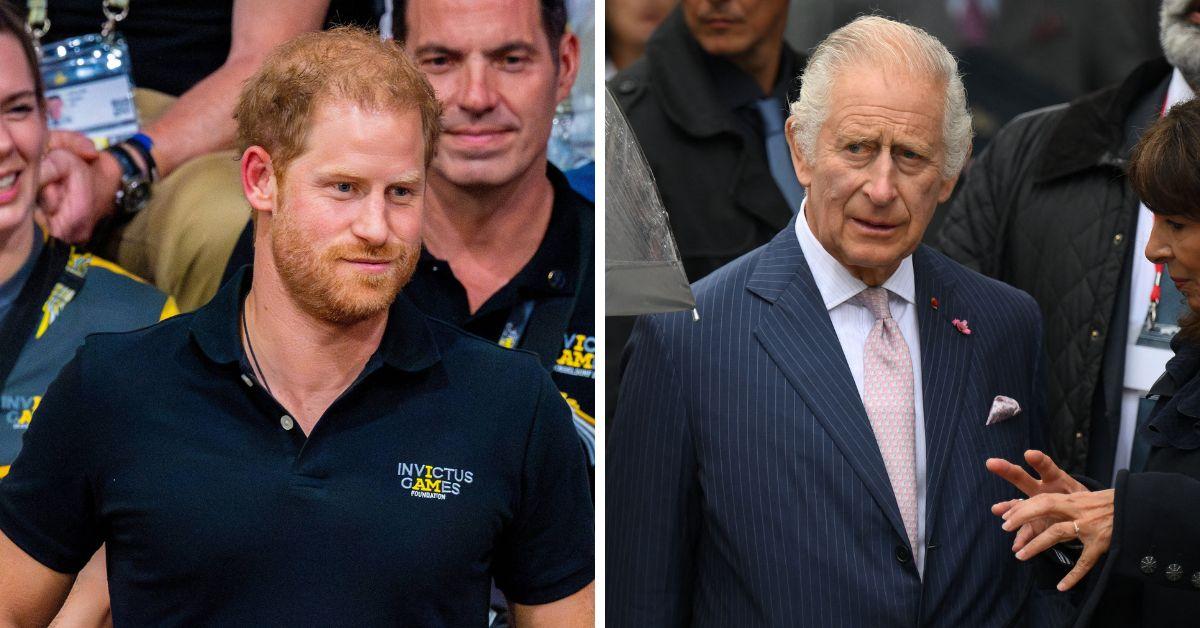 Prince Harry turned 39 on September 15, but the Duke of Sussex is still being "punished" like a child by King Charles III.
"Harry has said some deeply hurtful things about Camilla, and yet the King will still correspond with his son, albeit not directly," royal commentator Duncan Larcombe told an outlet.
Article continues below advertisement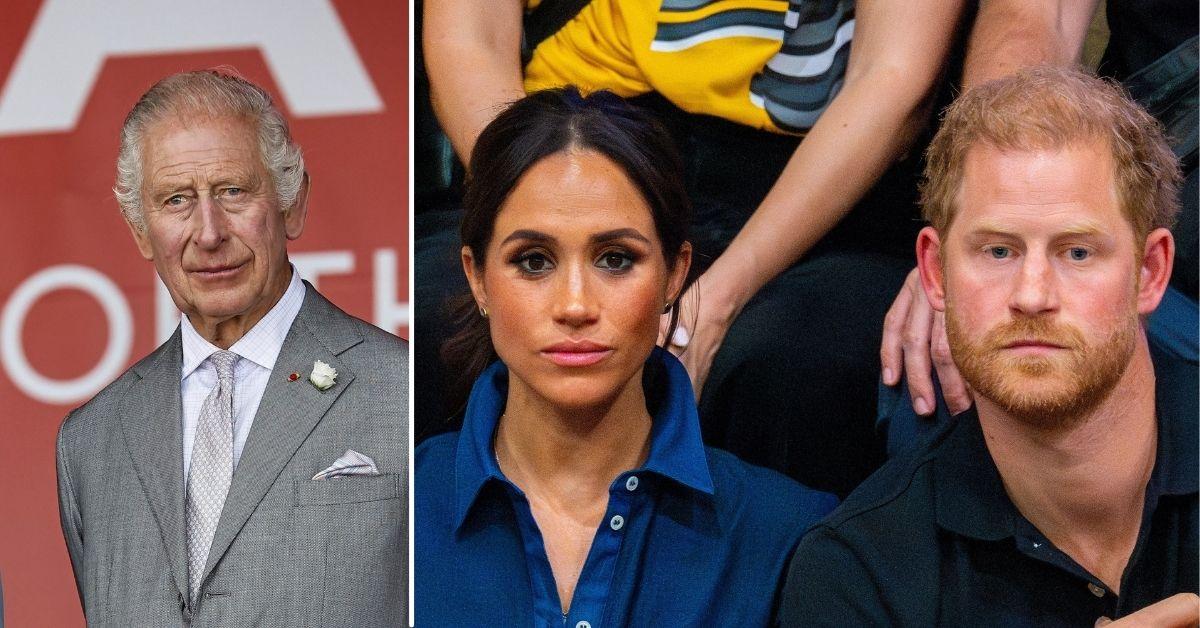 "It's remarkable, really, because when Charles became King, he said he loved Harry and Meghan, which was a huge olive branch, which Harry then took, snapped in half, and then hit him with it," Larcombe added. "It appears that King Charles's approach towards Harry now is business as usual — 'if you want to see me, you need to make an appointment.'"
Larcombe continued: "Harry will have to get past the grey suits and jump through hoops to talk to his father. It's very standoffish, but I think that's a way that the King is subtly punishing his son."
This insight comes amid ongoing reports of the rift between Harry and his family members. Although relations have been soured ever since "Megxit" in 2020 and before, the 2022 Netflix documentary and the Duke's memoir, Spare, have ramped up the estrangement to "nuclear levels." Even though the severity of the feud rages on, the King has reportedly extended numerous invitations to his youngest son and daughter-in-law — all have been ignored.
It was also revealed the monarch is agitated that the Sussex duo insist on using their royal titles despite not working to represent the monarchy.
Article continues below advertisement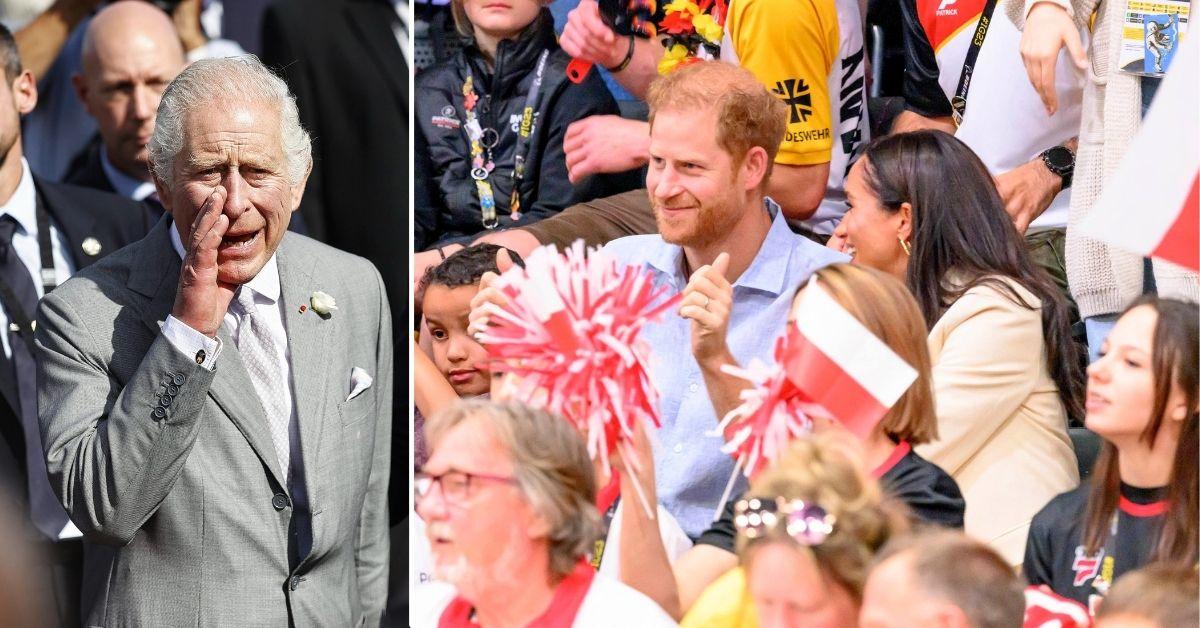 "You can't hobnob with celebrities in America for six months and then come back here and pick and choose which events you want to be part of — it is untenable," royal author Tom Quinn told a publication. "I don't think Charles and William will agree to that simply because Elizabeth hated the idea."
But Harry has made it publicly known that certain stipulations have to be met before he would consider reuniting with his family.
"The way I see it is, I'm willing to forgive you [the royal family] for everything you've done, and I wish you'd actually sat down with me, properly, and instead of saying I'm delusional and paranoid, actually sit down and have a proper conversation about this, because what I'd really like is some accountability," the Duke of Sussex told an outlet before adding, "and an apology to my wife."
Article continues below advertisement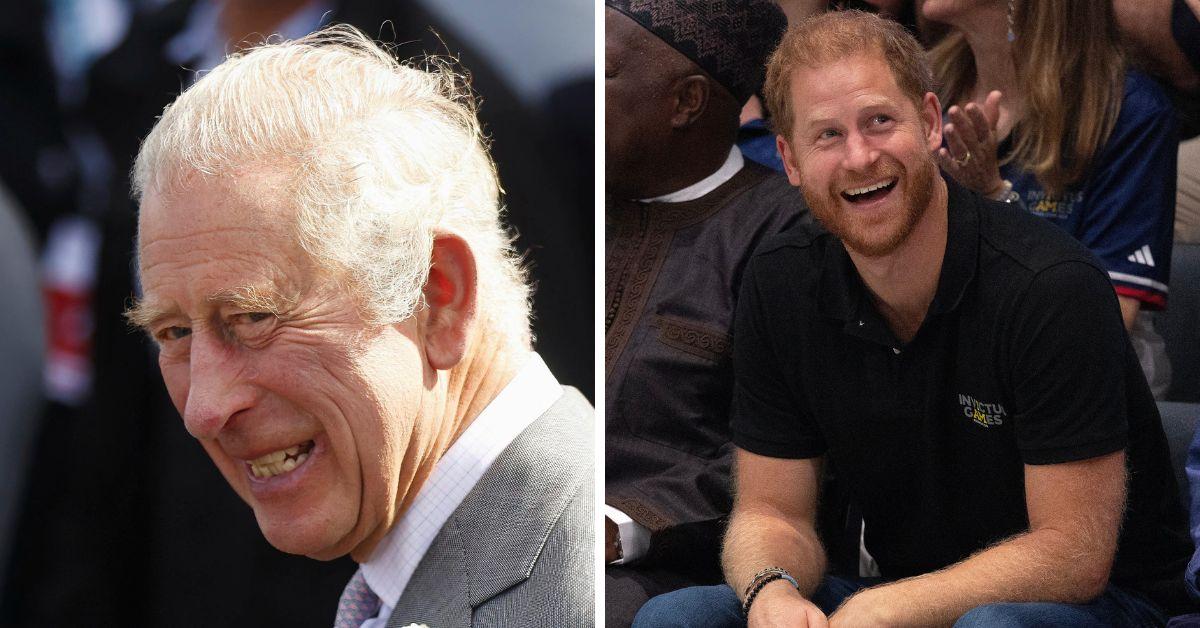 The royal rebel will likely be waiting indefinitely for such a reply.
"The Harry issue doesn't have to be sorted out immediately, but it will be sorted out eventually," a friend of King Charles spilled. "Charles loves Harry, but his priority is to fulfill his duty as King and not let his mother down. That means constitutional considerations have to come first."
Article continues below advertisement