Prince Harry Seen Having Lunch With Philanthropist Wallis Annenberg In L.A. On Queen Elizabeth's 95th Birthday, Source Claims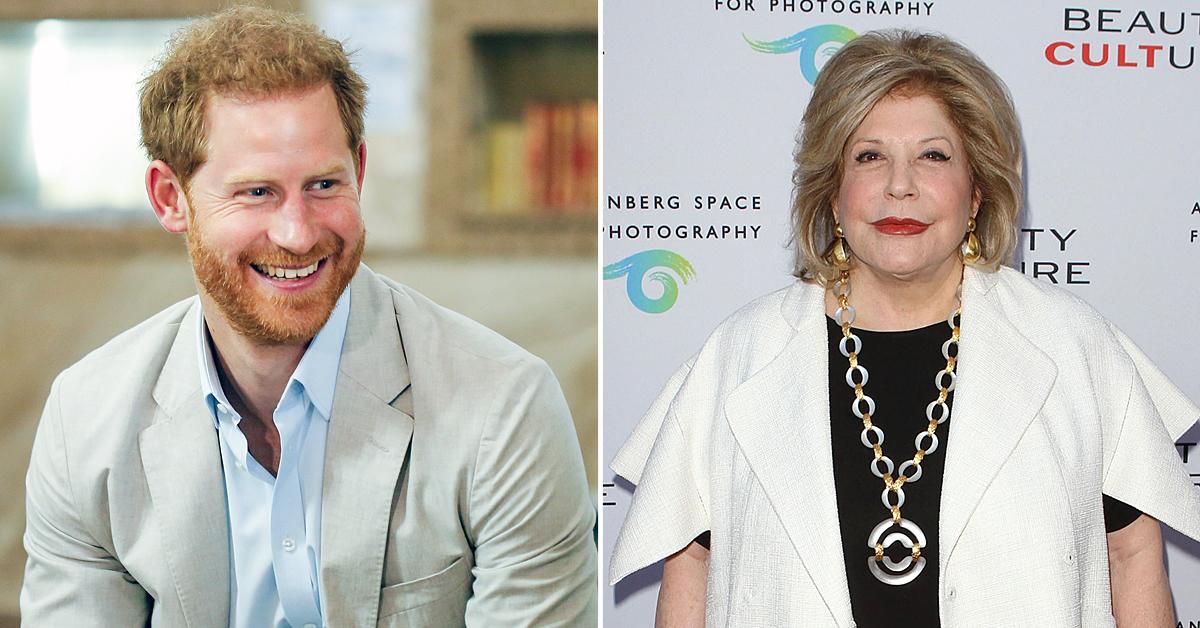 Does Prince Harry have big plans in the works? The red-headed royal was spotted dining with philanthropist Wallis Anneberg on Wednesday, April 21, in Los Angeles — the same day that Queen Elizabeth II celebrated her 95th birthday, a source told Page Six.
Article continues below advertisement
Harry and Annenberg had lunch at San Vicente Bungalows. "They sat outside, far from other people, and Harry came in wearing a mask," the source claimed.
The pair go way back — Wallis' father, Walter Annenberg, was the U.S. ambassador to the U.K. under President Richard Nixon from 1969 to 1974.
Article continues below advertisement
Of course, charity is important to both Harry and Wallis, 81, who is in charge of her family's foundation, in addition to being on the boards of USC, the LA County Museum of Art and L.A.'s Museum of Contemporary Art.
Article continues below advertisement
Article continues below advertisement
"I have, on the occasion of my 95th birthday today, received many messages of good wishes, which I very much appreciate. While as a family we are in a period of great sadness, it has been a comfort to us all to see and to hear the tributes paid to my husband, from those within the United Kingdom, the Commonwealth and around the world," the statement began.
"My family and I would like to thank you for all the support and kindness shown to us in recent days. We have been deeply touched, and continue to be reminded that Philip had such an extraordinary impact on countless people throughout his life."
Article continues below advertisement
Even though Harry skipped out on being with the Queen for her birthday, he still managed to fit in some time with her before he left.
"Prince Harry got to say goodbye to the queen before her birthday and he left her a gift and card from him and Meghan," a source said.
Article continues below advertisement
Still, people criticized Harry for not being with the Queen for a lengthier period of time.
One person wrote, "So Prince Harry returns to the US before the queen's birthday, That sums up his royal family commitment. Just forget the spoiled brat," while another added, "Prince Harry should not go back to US country. Why he gone back to US??? He should participate during Queen's Birthday. He should give birthday greetings to Queen Elizabeth. This is not good. This is really shameful. He should really feel ashamed!!!!! This is madness."