Prince Harry Refused To Tell Dad Prince Charles About Tell-All Memoir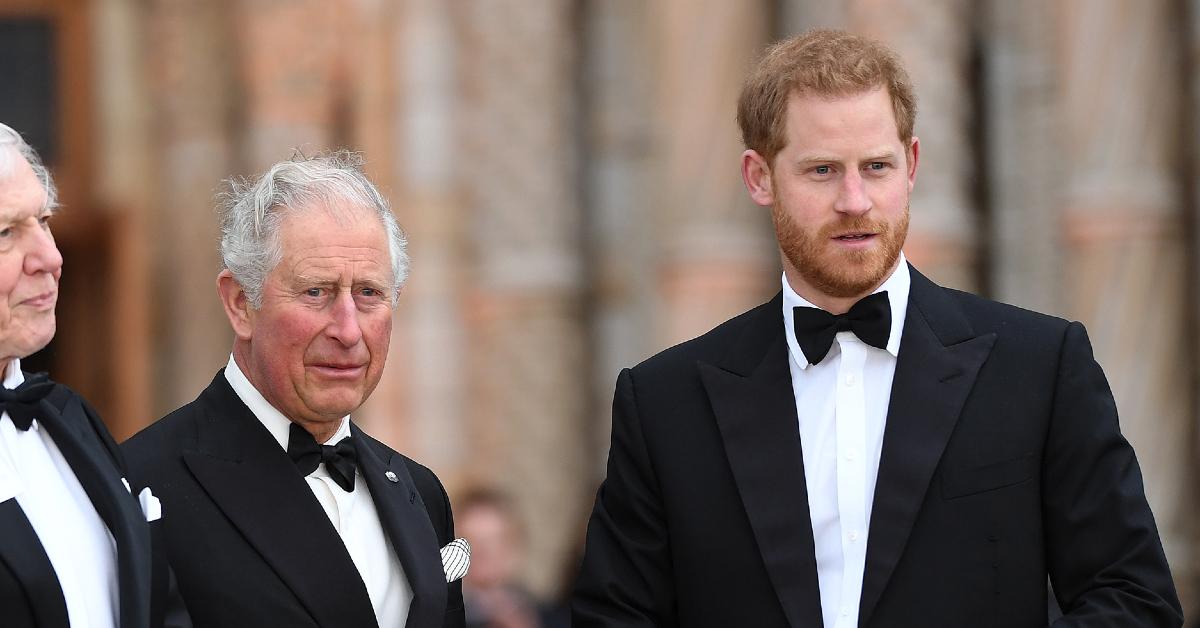 Even though Prince Harry saw his father, Prince Charles, when he came to the U.K., it seems like the former gave very few details about his upcoming memoir.
"We know that Prince Charles spent very little time with his son Prince Harry. Charles wanted to have a one-to-one chat but that ended up being a very brief meeting," expert Neil Sean claimed. "According to a very good source, allegedly, Prince Harry refused to detail anything about his forthcoming memoir to Prince Charles."
"The big sticking point this year, being the Queen's Platinum Jubilee and the 75th year of Camilla, the Duchess of Cornwall, Charles doesn't want any negativity," he continued. "According to that good source, Harry refused to talk about what he put down in his book and how this will pan out. It has been pushed back, and Charles will have to wait and see like the rest of us."
Article continues below advertisement
Harry, 37, first shared the details in July 2021.
"I'm writing this not as the prince I was born but as the man I have become. I've worn many hats over the years, both literally and figuratively, and my hope is that in telling my story — the highs and lows, the mistakes, the lessons learned — I can help show that no matter where we come from, we have more in common than we think," he announced. "I'm deeply grateful for the opportunity to share what I've learned over the course of my life so far and excited for people to read a firsthand account of my life that's accurate and wholly truthful."
Article continues below advertisement
The tome has been pushed back, but the royal family is on edge about the future.
"It's juicy, that's for sure," a source divulged. "There's a lot of new stories in there about the past that Harry has not spoken about before, about his childhood … there is some content in there that should make his family nervous."
Article continues below advertisement