'This Brutal Act Reminds Us That We Must Stand In Solidarity': Prince Harry Reacts To The Deaths Of HALO Trust's Afghanistan Team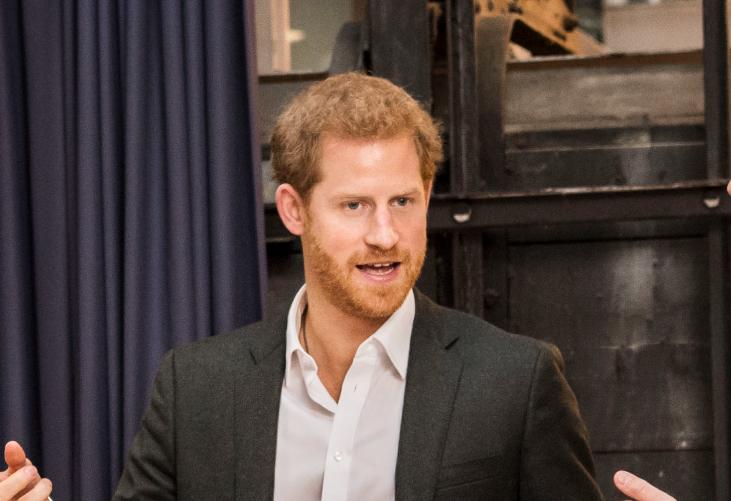 After more than 20 people were killed at a mine clearance camp in Afghanistan — including 10 members of The HALO Trust (Hazardous Area Life-support Organization) — Prince Harry spoke out about the attacks since he worked with the organization over the years.
Article continues below advertisement
"In all, 26 members of The HALO Trust's Afghanistan team were killed or injured on Tuesday night in what was nothing less than an act of barbarism. I honour those who have been lost and encourage support for the survivors and the families of those affected," the 36-year-old began in his statement.
Article continues below advertisement
He continued, "Those who work for HALO in Afghanistan face risks every day to remove the lasting — and still deadly — scars of war and conflict. The men who were attacked come from the very communities in which they work. They joined HALO to protect and restore their country and their homes. As I understand it, the deminers who lost their lives were also protecting their friends. These workers put their lives on the line every day to make the world a safer place. This brutal act reminds us that we must stand in solidarity with humanitarian aid workers and the communities they serve."
The message concluded, "I would urge all of HALO's supporters across the world to rally to their cause and help in any way they can."
Article continues below advertisement
Harry previously visited a HALO Trust mine site in Angola in 2019 — 22 years after his late mother, Princess Diana.
The red-headed royal was spotted walking through the grounds, just like his mom did.
Article continues below advertisement
"Following in the footsteps of his mother, Princess Diana, this morning The Duke of Sussex visited a de-mining site in Dirico, Angola, to raise awareness of the danger and prevalence of landmines that still exists today," Sussex Royal captioned a photo of Harry at the time. "The Duke joined @thehalotrust in their work to help clear the area to enable safe access for the local community. 'If an international ban on mines can be secured it means, looking far ahead, that the world may be a safer place for this generation's grandchildren.' – Princess Diana, 1997."
"Today in Angola The Duke of Sussex will retrace his mother's steps to see the legacy of her work and how her connection with this community helped make the elimination of landmines a reality," the post continued. "In 1997 Diana Princess of Wales visited Huambo to bring global attention to the crisis of landmines and the people whose lives were being destroyed. Two decades later, the area has transformed from desolate and unhabitable to lively and vibrant, with colleges, schools and small businesses. The Duke is humbled to be visiting a place and a community that was so special to his mother, and to recognise her tireless mission as an advocate for all those she felt needed her voice the most, even if the issue was not universally popular."