Prince Harry 'Oozed Alcohol From Every Pore In His Body' During Polo Match, Katie Couric Claims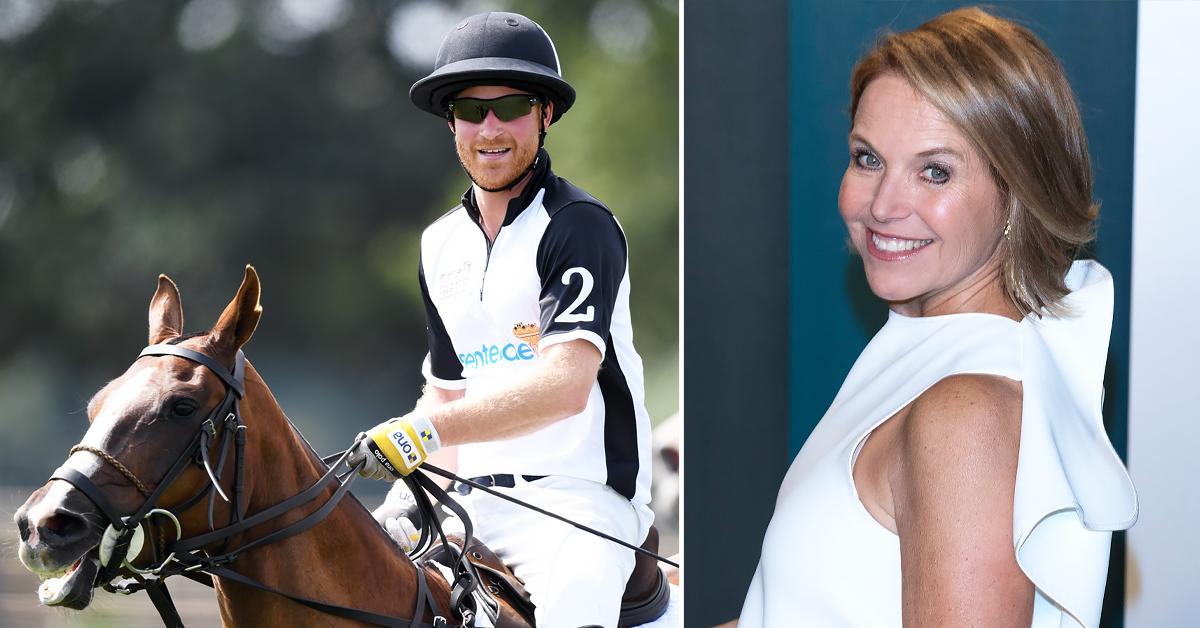 Katie Couric is not holding back in her new memoir, Going There. The journalist covers many subjects, and she revealed that when she met Prince Harry at a polo match in Brazil — during his "wild-oats sowing phase" — she said alcohol and cigarettes "oozed from every pore" in his body, the Daily Mail reported.
Article continues below advertisement
Earlier this year, Harry, 37, admitted that he used drugs and alcohol to cope with his mother's death.
Article continues below advertisement
"28 to probably 32 was a nightmare time in my life," he said, adding that he was "just all over the place mentally."
During his late 20s, the prince was constantly working. "From my family's perspective, I guess I was the person who was, like, 'We need somebody to go there. Nepal, Harry. You go.' I was always the yes man. I was always one who didn't say yes, but then yes, yes, of course. Yes. Yes, yes, led to burnout," he shared.
Article continues below advertisement
"I would probably drink a week's worth in one day on a Friday or a Saturday night," he said in AppleTV+ series The Me You Can't See. "And I would find myself drinking not because I was enjoying it but because I was trying to mask something. I was willing to drink, I was willing to take drugs. I was willing to try and do the things that made me feel less like I was feeling."
Article continues below advertisement
After going to therapy and meeting Meghan Markle, Harry is doing better than ever. "One of the biggest lessons that I've ever learned in life is you've sometimes got to go back and to deal with really uncomfortable situations and be able to process it in order to be able to heal," he explained.
"I've learned more about myself in the last four years than I have in the 32 years before that. I have my wife to thank for that," the dad-of-two added. "I'm still the person that I was, but I'm just a better version of that. I kind of feel that this was always meant to be."