Where Will Meghan Markle & Prince Harry's Second Child Be In The Royal Order Of Succession?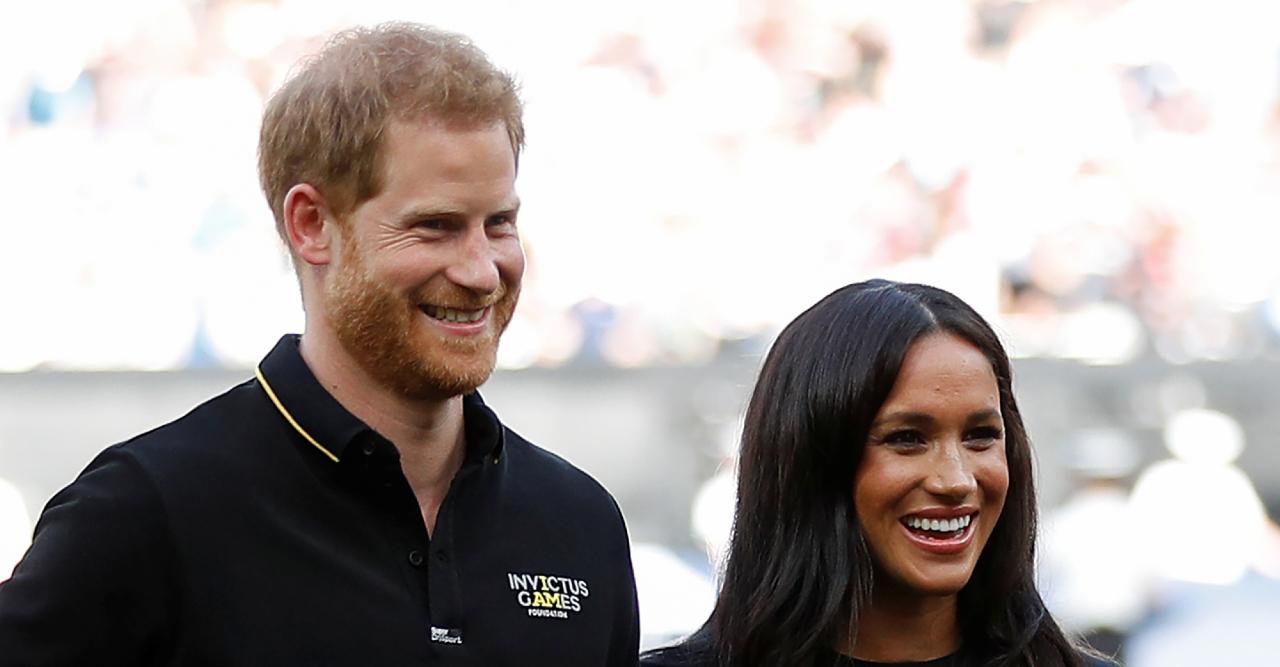 Meghan Markle and Prince Harry announced they were expecting their second child on February 14, but the real question is — where will the new tot be in the royal order of succession?
Even though the Duke and Duchess of Sussex stepped away from the royal family, their children will still be in line for the throne — Archie is seventh in line, while their new baby will be eighth in line. Prince Andrew — the Queen's second eldest son — will move down to spot No. 9.
Article continues below advertisement
After Queen Elizabeth abdicates the throne, Prince Charles is first in line, followed by Prince William, then his three children, George, Charlotte and Louis, followed by Harry and Archie.
Last week, Princess Eugenie and Jack Brooksbank welcomed their first child — a baby boy — who is 11th in line to the throne, but after Meghan and Harry announced they were expanding their brood, Eugenie's tot is now pushed down to 12th.
Article continues below advertisement
Since Archie did not receive a royal title when he was born in May 2019, it's unlikely that Meghan and Harry's second child will get a royal title as well.
The duo shared the exciting news on Valentine's Day and posted a photograph, which was taken by their close friend Misan Harriman.
In the snap, Harry is seen smiling at his wife while she lays on the ground and cradles her growing bump in a white dress.
Article continues below advertisement
"Meg, I was there at your wedding to witness this love story begin, and my friend, I am honoured to capture it grow. Congratulations to The Duke and Duchess of Sussex on this joyous news! #remoteshoot #shotonipad #shotbymisan," Harriman captioned the sweet photograph.
Article continues below advertisement
Harriman noted that the two were meant to be. "With the tree of life behind them and the garden representing fertility, life and moving forward, they didn't need any direction, because they are, and always have been, waltzing through life together as absolute soulmates," Harriman gushed. "When you see people who have the connection that they have, it's like reading the pages of a book."
"To be asked to help share this absolute joy after such an unimaginable loss and heartache is a marker of true friendship," she added. "Meg reminded me that had I not introduced her to a mutual friend then she wouldn't have met Harry. I'm grateful for whatever small part I played."