Prince Harry & Meghan Markle Get Called Out For Making Their Net Zero Announcement 1 Day After Queen Elizabeth Snubbed Her Grandson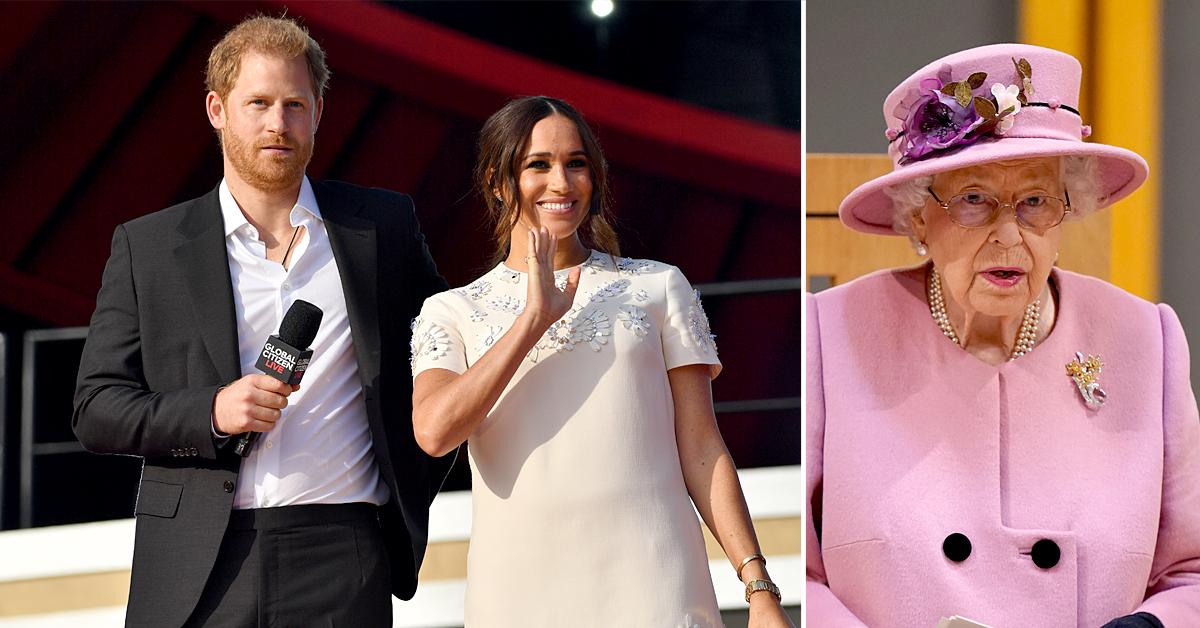 Article continues below advertisement
"Surely a coincidence this comes just 24 hours after Harry's grandmother the Queen spoke of her pride for son Charles and grandson William in their efforts leading up to #COP26," royal commentator Russell Myers wrote on Twitter.
Article continues below advertisement
In her speech, the 95-year-old said, "The impact of the environment on human progress was a subject close to the heart of my dear late husband," the 95-year-old said in the video clip, referring to Prince Philip, who died in April. "If we fail to cope with this challenge, all the other problems will pale into insignificance. It is a source of great pride to me that the leading role my husband played in encouraging people to protect our fragile planet lives on through the work of our eldest son, Charles, and his eldest son, William. I could not be more proud of them."
On November 2, Meghan, 40, and Harry, 37, wrote a lengthy message on their Archewell website.
"As global leaders convene for COP26 to commit to solutions for our climate crisis, all of us at Archewell, led by The Duke and Duchess of Sussex, share our pledge towards a more sustainable future by becoming net zero by 2030," the message read. "Our co-founders, Prince Harry and Meghan, The Duke and Duchess of Sussex, have a long-standing commitment to the planet, both together and prior to their union, with global projects and partnerships dating back over a decade."
Article continues below advertisement
The dad-of-two has been slammed in the past for flying private, yet he is vocal about climate change, among other topics.
This time around, people were angry over their latest pledge.
One person wrote, "So, I guess they will no longer jet around?" while another added, "These two geniuses are going to protect the Earth with their words of hypocritical bulls**t! Would someone please protect us from them?"