Prince Harry Suggested Kate Middleton Could Be 'Friendlier' To Meghan Markle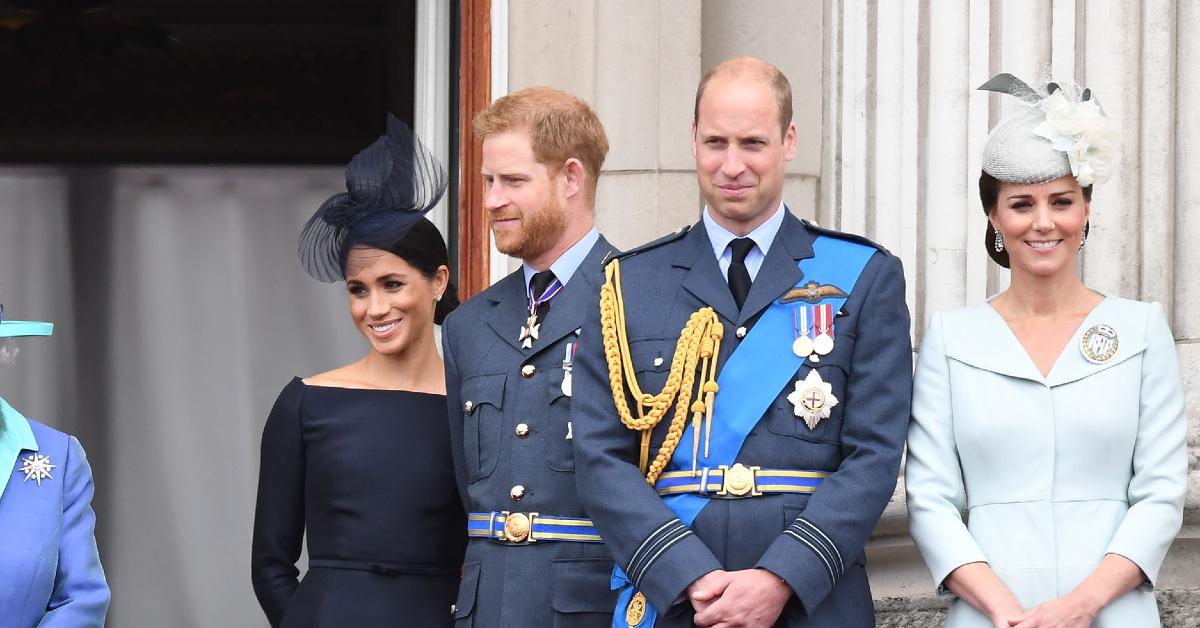 Prince Harry felt that his wife, Meghan Markle, was not always welcomed with open arms — especially by Prince William and Kate Middleton.
In Tom Bower's new book, Revenge: Meghan, Harry and the War Between the Windsors, he spoke out about a particular incident, saying that Harry thought his sister-in-law could be "friendlier" to the Suits star.
"Members of their family, said Harry, were not showing her [Meghan] sufficient support, respect, or friendship," Bower writes. "Meghan, Harry believed, should be just as appreciated as their mother [Princess Diana]."
Article continues below advertisement
The ladies have been at odds at each other for a while, but things took a turn for the worse when Meghan revealed more details about their feud while speaking with Oprah Winfrey in March 2021.
Meghan claimed Kate, 40, made her cry before her wedding to Prince Harry.
"The reverse happened, and I don't say that to be disparaging to anyone because it was a really hard week of the wedding and she was upset about something but she owned it — she brought me flowers, she apologized, a note apologizing – she did what I would do if I knew I hurt someone," the mom-of-two said. "What was shocking – six, seven months after our wedding that the reverse of that would be out in the world. I would have never wanted that to come out about her, ever, even though it had happened. I protected that from ever coming out in the world."
Article continues below advertisement
"A few days before the wedding, she was upset about something pertaining — the flower girl dresses, and it made me cry and it really hurt my feelings," the former actress explained. "I thought in the context of everything leading up to the wedding, that it didn't make sense to not just be doing whatever anyone else was doing, knowing what I was going through with my dad and what not."
According to Bower's new book, he wrote that Kate "burst into tears" after Meghan compared her daughter, Princess Charlotte, "unfavorably to her best friend Jessica Mulroney's daughter" during a dress fitting for the nuptials.
Article continues below advertisement