A Big Day! Prince Felix Of Denmark Smiles Big As He Celebrates His High School Graduation With His Family — See Photos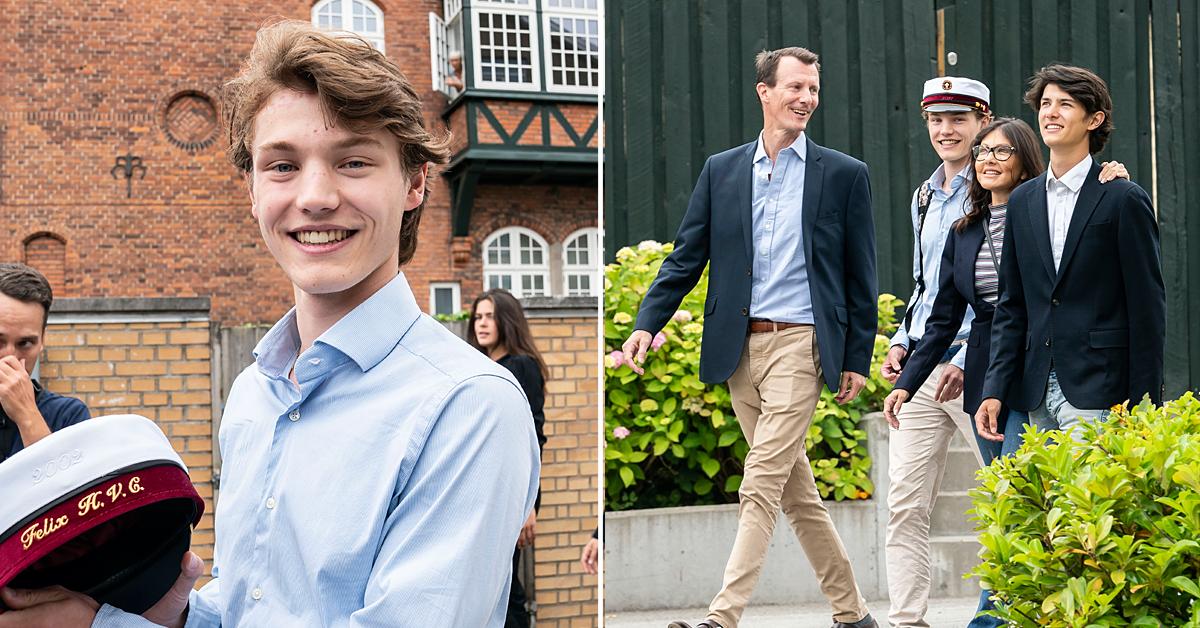 Article continues below advertisement
The teen was joined by his family — Prince Joachim, Alexandra, Countess of Frederiksborg and big brother Prince Nikolai — at the event, and it looked like they were all in good spirits!
Article continues below advertisement
Scroll through the gallery below to see photos from the big day!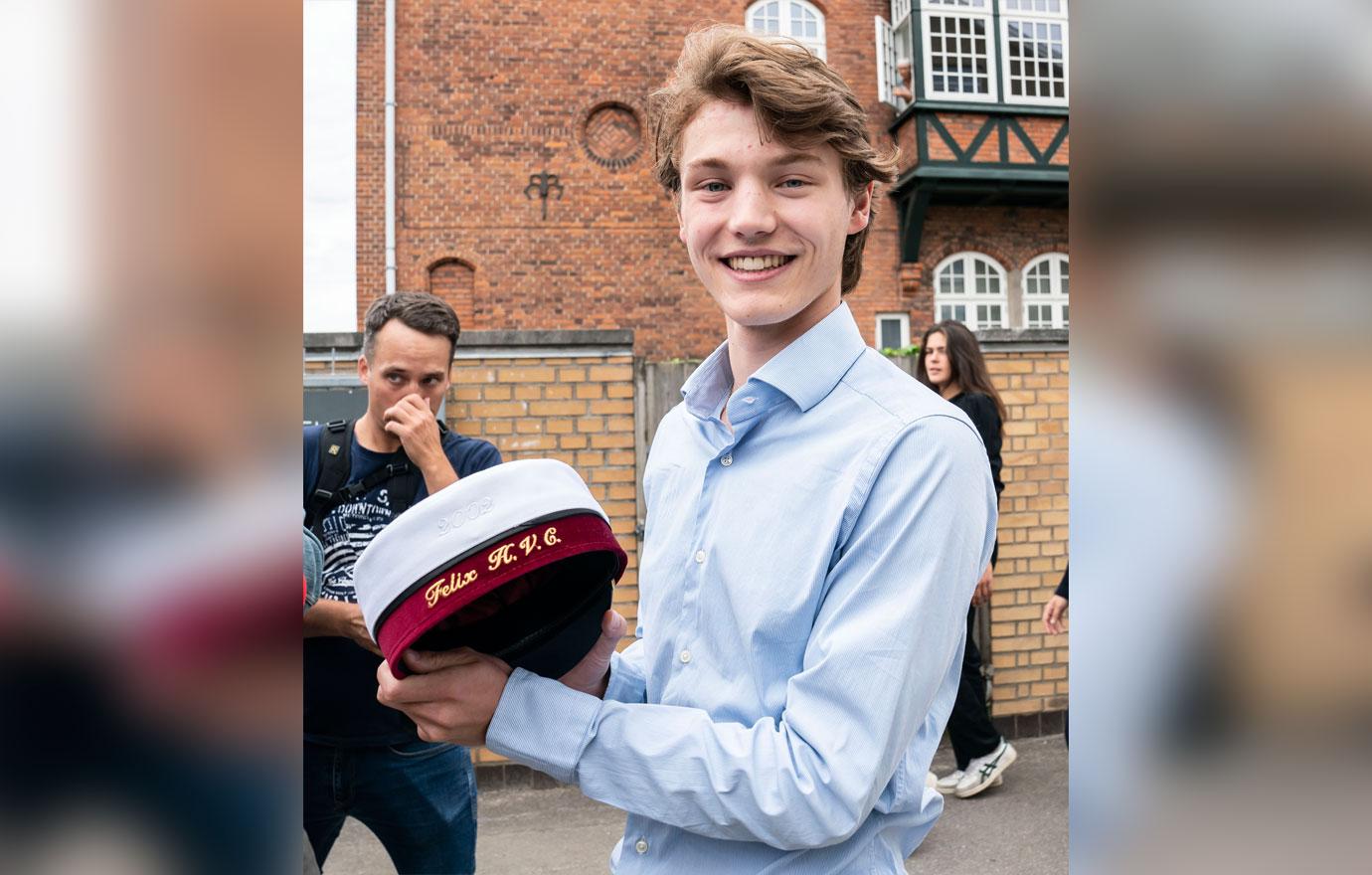 The handsome stud showed off a cap with his name.
"It was obviously a very big moment. And it is really nice to have dad at home from Paris, even if it's only for a short while. But just the fact that he is here, I am very happy," he said.
Article continues below advertisement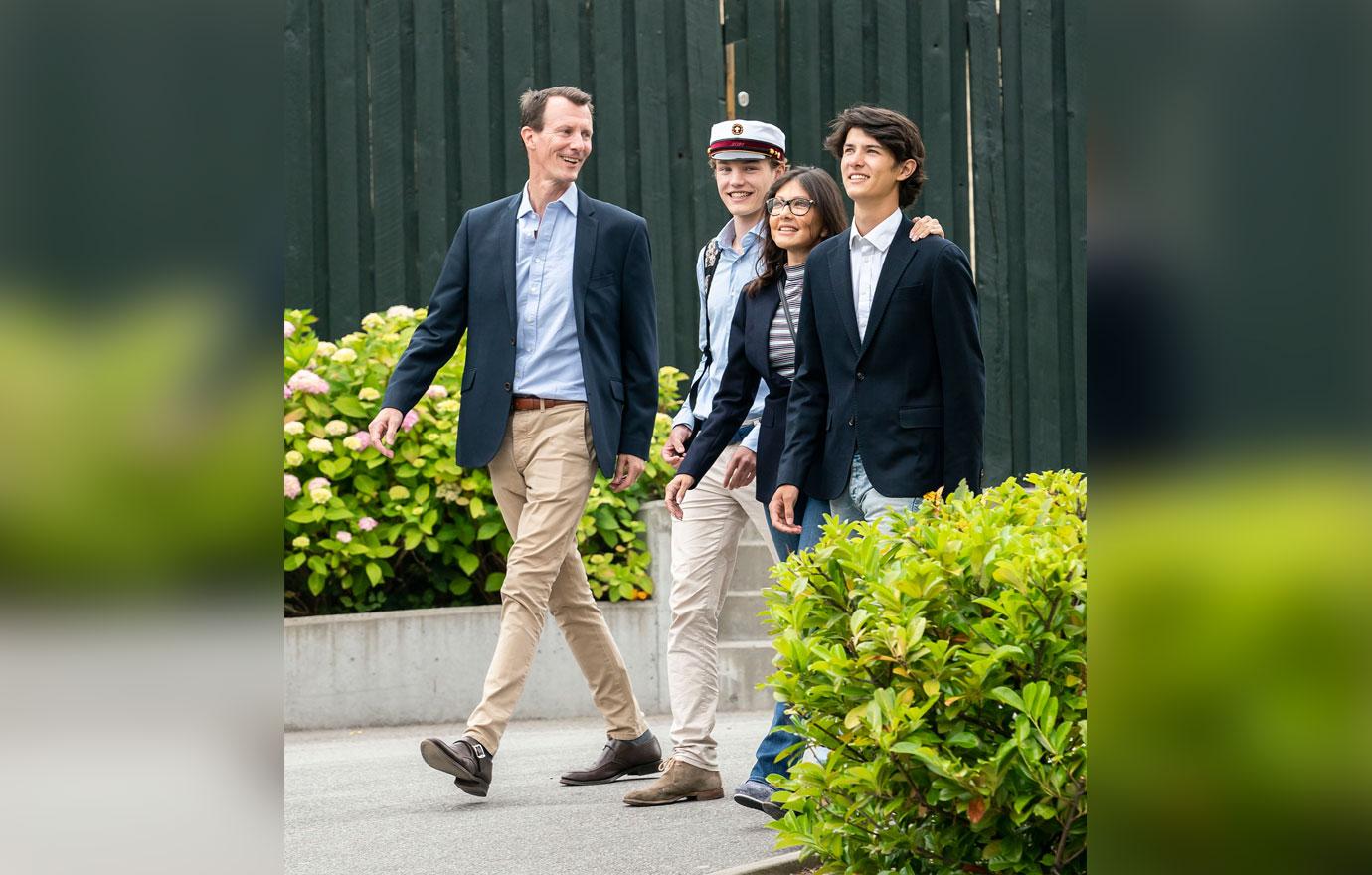 The family was all smiles during the event.
Next up for the Prince is heading to one of the country's prestigious military education camps, where he will begin the Army's two-year sergeant training.
The 18-year-old will follow in the footsteps of his father, who is currently ranked as a brigadier general. Now, he works as the defense attaché for Denmark at the embassy, which is located in Paris, France.
Article continues below advertisement
Being in the royal family has some highs — but also some lows.
"Between us, it is more complicated. The Crown Prince simply has to follow the course of events. However, nothing is defined for the second born son and the person's wife, neither in writing nor in speech. My father became acquainted with the same dissatisfaction and never managed to get his place in the royal family pinned down," Prince Joachim previously said. "But it is not always easy. I experience the same dissatisfaction as my father. We have to find out for ourselves, while staying within the role of number two in the row."
He added, "It is true that I feel a little freer. This may allow us to find our place, always with the mission of representing the family and our country well."