Prince Charles Appears To Make Plans With Prince William & Kate Middleton During Commonwealth Day Service, Lip Reader Says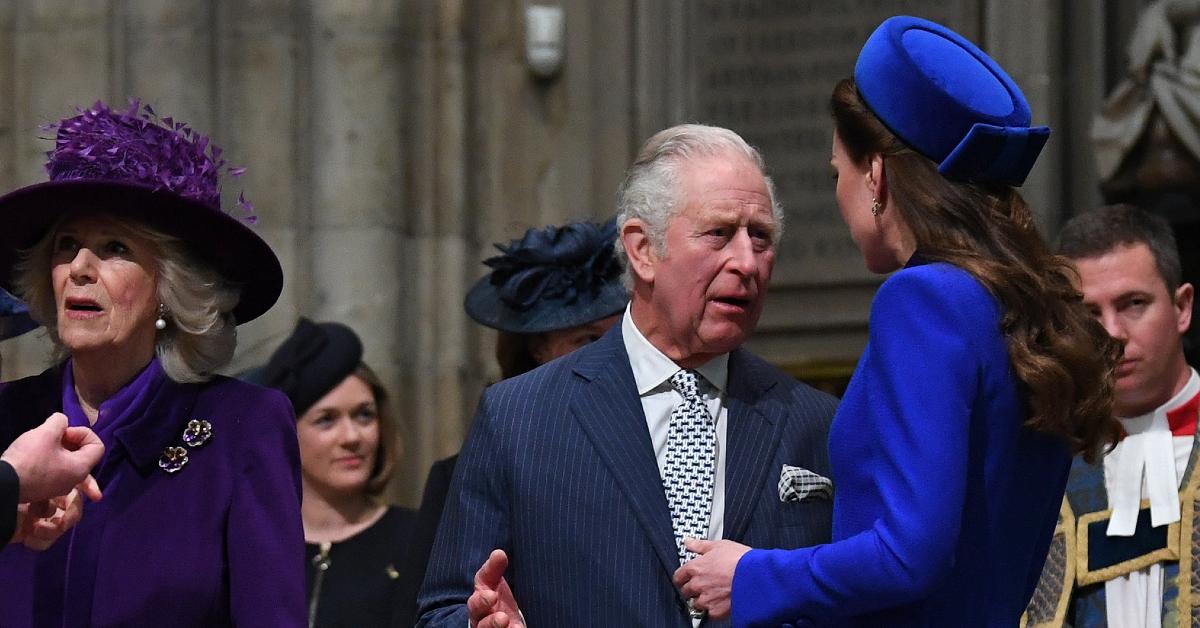 Looks like Prince William and Kate Middleton will be spending more time with Prince Charles!
According to lip reader Jeremy Freeman, while the trio were at the Commonwealth Day service on Monday, March 14, the 73-year-old apparently told his daughter-in-law that "we are going to pop in and see you all..."
Article continues below advertisement
The couple is set to jet off to the Caribbean later this month, so it sounds like Charles and possibly Camilla, Duchess of Cornwall will get to see their grandchildren, Prince George, 8, Princess Charlotte, 6, and Prince Louis, 3.
Article continues below advertisement
Queen Elizabeth had to sit out of the festivities that day, but Prince Charles went in her place instead — and brought along some of the members of the family.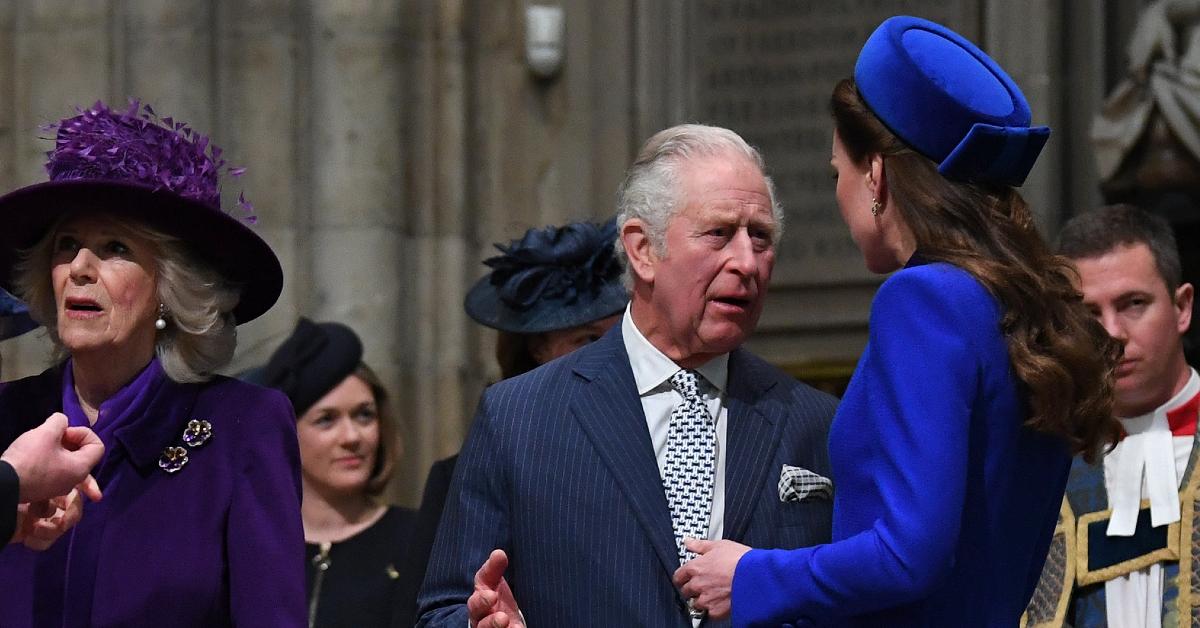 Article continues below advertisement
"The Prince of Wales and The Duchess of Cornwall arrive for the #CommonwealthDay Service at Westminster Abbey. Earlier today, it was announced that The Prince and The Duchess will attend the Commonwealth Heads of Government Meeting in Rwanda this June," a caption read via Instagram. "'As the world works to recover from the Covid-19 pandemic, and in this Jubilee year, it is more important than ever that the countries of the Commonwealth come together. As a family of some 2.6 billion people from fifty-four nations across six continents, the Commonwealth represents a rich diversity of traditions, experience and talents which can help to build a more equal, sustainable and prosperous future. With this shared sense of common purpose, and in view of recent, enforced postponements, my wife and I are delighted to be attending the Commonwealth Heads of Government Meeting in Kigali, Rwanda, in June.'- The Prince of Wales."
"Fantastic to come together to celebrate #CommonwealthDay and modern, vibrant and diverse communities across the globe at Westminster Abbey today," Prince William and Kate's Instagram page read.