'You're Amazing': Prince Charles Meets With National Health Service Workers Who Looked After Prince Philip Before His Death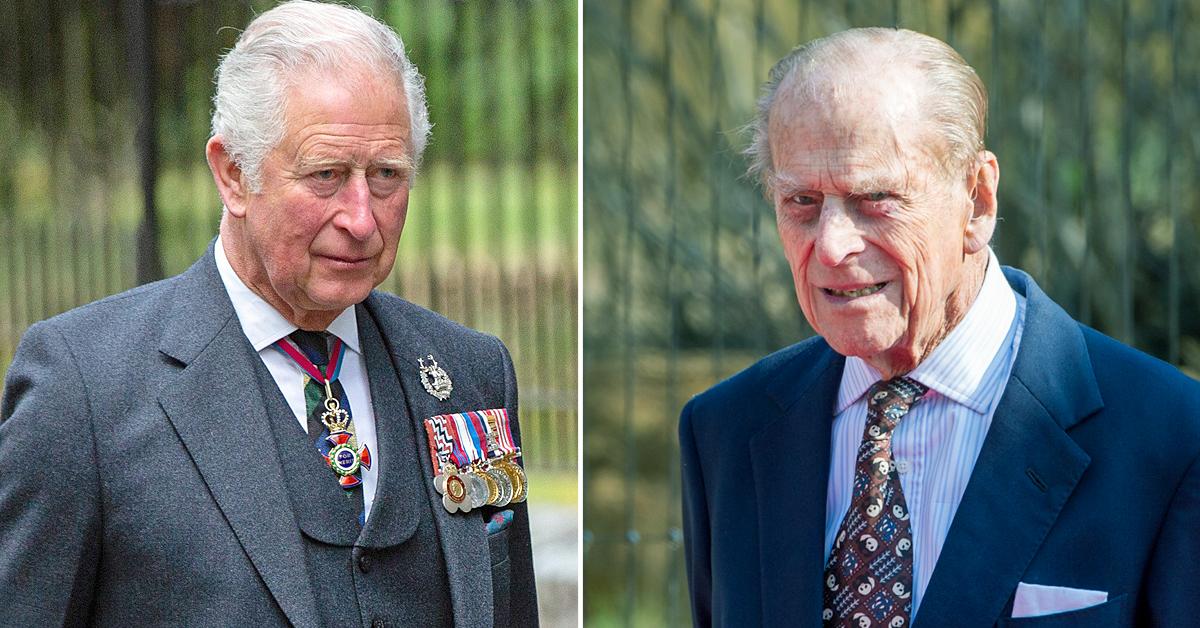 Article continues below advertisement
"I couldn't not stop to thank you. Well done, all of you. You're amazing," Charles, who met with a nurse, a consultant and a therapist for 10 minutes, told the staff.
According to the Evening Standard, Charles specifically asked to meet with some of the team who cared for the late Duke of Edinburgh.
Article continues below advertisement
"It meant an enormous amount to us that he came to visit and also that he met those involved in his father's care," Professor Charles Knight, chief executive of St Barts, said about Charles' visit. "We were just so honored to have treated his father and it was wonderful to see the Prince of Wales. It was particularly special that he got the opportunity to speak to some of our staff here."
Article continues below advertisement
Prince Philip was admitted to the hospital in February after feeling unwell, and then it was later revealed that he underwent a procedure for a pre-existing heart condition before moving back to King Edward VII Hospital.
Unfortunately, Philip passed away on April 9. "It is with deep sorrow that Her Majesty The Queen has announced the death of her beloved husband, His Royal Highness The Prince Philip, Duke of Edinburgh. His Royal Highness passed away peacefully this morning at Windsor Castle," the Royal Family Twitter account wrote at the time.
Article continues below advertisement
"It has been wonderful, therefore, to see just how successful these events have become, in facilitating meaningful connections between different communities while celebrating and strengthening the foundations for an inclusive, integrated Britain. I am delighted to see in its sixth year, this groundbreaking initiative continues to grow with tonight's historic joint Naz Legacy Foundation and British Asian Trust virtual Iftar, marking the end of this year's Iftar series," he said. "This last year I know has been deeply challenging for us all. I am only too aware of the impact of the pandemic on the Muslim community. This year, many families, like my own, will have an empty seat at their dinner table and friends will no longer be able to share the celebratory hug after Eid prayers."