Prince Charles Looked Like He Had 'Tears In His Eyes' After Visiting His Father Prince Philip In The Hospital, Biographer Claims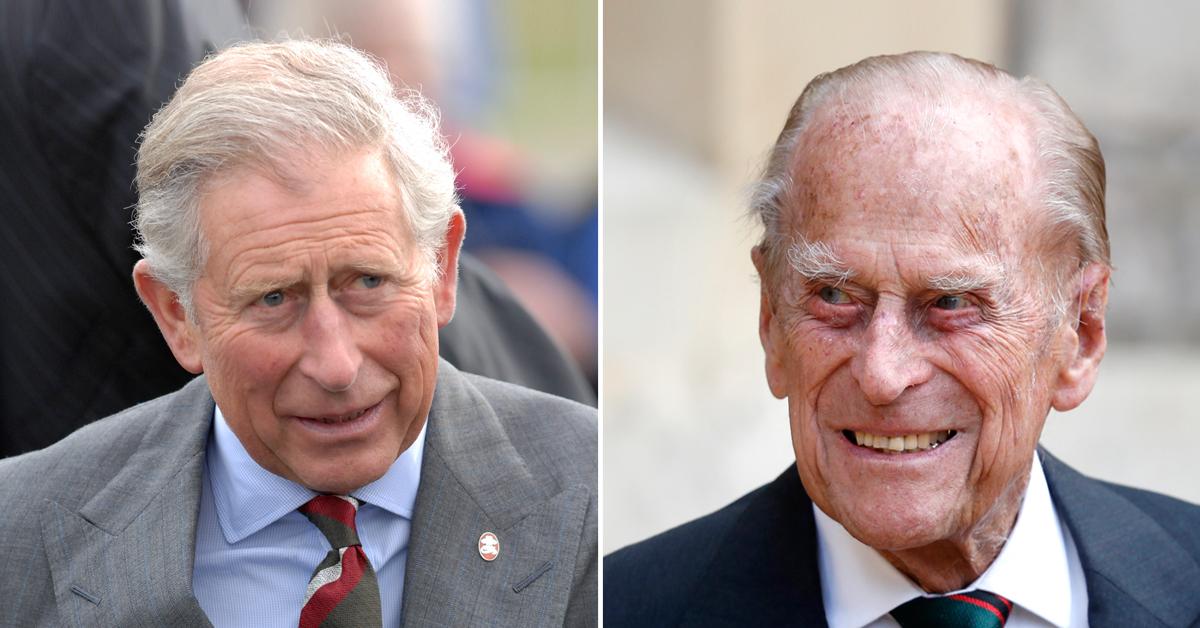 Is Prince Philip on the mend? Prince Charles went to see his father, who is currently in the hospital in London, over the weekend, and he looked emotional, biographer Angela Levin claimed.
"[Philip] did walk in quite spritely, I watched him walk into the hospital," she told talkRADIO. "So I think that that is a positive sign. But a slightly more worrying one was when Prince Charles left the hospital. He had traveled a very long way from his country home."
Article continues below advertisement
She continued, "He looked as if he had tears in his eyes, he really did. Now that could have been a fly going in or just being very moved by seeing his father. We don't know, but luckily we haven't, as far as I know, heard anything yet. So no news is good news in a way."
On February 22, Prince William gave an update on his grandfather, revealing that he's doing "OK" and "they're keeping an eye on him."
Article continues below advertisement
Last week, Buckingham Palace said Philip, 99, was admitted to London's King Edward VII hospital as "a precautionary measure, on the advice of His Royal Highness's Doctor, after feeling unwell. The Duke is expected to remain in hospital for a few days of observation and rest."
A few days later, royal correspondent Omid Scobie tweeted: "Following consultation with his doctor [Prince Philip] is likely to remain in [the] hospital for observation and rest over the weekend and into next week. As we have said previously the doctor is acting with an abundance of caution. The Duke remains in good spirits."
Despite checking into the hospital, Philip's illness is not being treated as an emergency and is not COVID-19 related.
Philip and Queen Elizabeth II got their COVID-19 vaccines in January. "I'm very proud of them for doing that," William shared at the time. "It's really important that everyone gets their vaccine."